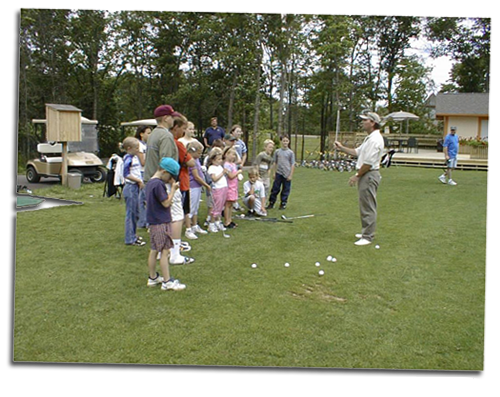 The Grandma Doughnut Open by Valerie Keiser Norris
It started years ago, when somebody said, "We ought to have an annual reunion, because you just never know how long we'll have Grandma." Grandma and Grandpa reared ten children, who then raised 47 children of their own, so no matter how foul the weather you could always count on a party. After awhile some of the attendees suggested that eating, gabbing, and singing weren't enough – we needed something exciting, something to keep those young folks interested, something like . . . golf?
Although gabbing, eating, and listening to the aunts and uncles harmonize suited me just fine, a secret meeting to which I was not invited decreed that golf would add an electrifying new dimension to the reunion. So for the past 20 years we've had the Annual G.R.M.A. (Grandma) Open; the Grandma Doughnut Open, in honor of Grandma Young's delicious, deep-fat-fried, eat-em-plain-or-split-open-with-a-bit-of-butter doughnuts. About 110 people gather annually, with special recognition to the branch with the most members attending. This competition was soundly decided in 1994 when all eight of Ruth Anne's children managed to organize themselves into one place at one time.
The golf maniacs in the clan have a big time, with awards ranging from reunion T-shirts and golf supplies to the highly regarded, much-sought-after trophy for Best Foursome. We all clap politely, even if Uncle Paul and my brother Ed won again, and then we go back to what I came to the reunion for in the first place; to hear my brother Bob's "skinny-dipping reunion" story, which gets better with each telling; and listening to any story cousin Joe tells, because I know I'm going to laugh until my nose runs – one of the few traits I inherited from Mom. Thanks, Mom.
Grandma, who enjoyed reunions into her nineties, has been gone since 1983. Aunt Susan took over the doughnut-making, and cousin Anne Marie is still good for molasses cookies. We do baked beans Grandma's way; no tomato sauce, just brown sugar and a little butter, with homemade chili sauce on the side. And we always have red jello with sliced bananas because, for Uncle Dick, it wouldn't be a reunion without it.
I'm going to miss the reunion this year, but next summer I hope to be sitting at a picnic table surrounded by soggy paper plates and empty coffee cups, laughing, catching up , getting kissed by everybody and his uncle, applauding the winning golfers and for the branch with the most family members attending. It may not be the most exciting, activity-packed reunion going, but I love it. Except for the golf.
About the author
Valerie Keiser Norris and her husband John, transplants from Michigan, live in Woodstock, Georgia with their three daughters. By day she is a church secretary; by night she's a writer, published in Golf Digest, Southern Golfer and Mother's Manual and trying to peddle a novel.
---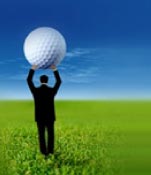 Spaulding Family Reunion Golf Tournament
This is an example of sponsorship opportunities to support the family reunion golf tournament. Many of the sponsors are businesses owned or operated by family members.
---
Golf for charity
The AlumKnights of Bishop Kelly High School, Boise, Idaho, hold an annual Scholarship Scramble. One year nearly a hundred players turned out, reprising old class rivalries while raising a thousand dollars for scholarships.
Variations on a theme
Combine the Scramble with a shotgun start. Each team tees off simultaneously at different holes and continues through all 18 holes in sequence. Each team finishes the course about the same time. Many courses won't allow a shotgun start unless it's for a large group teeing off first thing in the morning or the course is closed to the public.
An example of a reunion golf challenge are the two Caribbean championship courses at Casa de Campo on the southeastern coast of the Dominican Republic. Here reunion groups can enjoy villa or casita accommodations and award winning courses that will keep the real golf enthusiasts happy.
Look to CVBs
From sea to shining sea, golf around the country is varied and challenging, but how do out-of-towners get the particulars? Convention and Visitors Bureaus (CVB) know the local pulse and can greatly simplify planning. Many CVBs can be directly linked from the Reunion Resources section at www.reunionsmag.com. Here're some examples of some CVBs offer to help you plan your reunion golf:
Asheville, North Carolina, offers Great Smoky Mountain Golf, a guide to 24 golf resorts in the vicinity; call 800-257-5583.
Colorado Springs CVB alerts its bureau members to send desired materials to reunion organizers. Call 800-DO-VISIT, ext. 138 for a free information packet.
The Visitor's Guide of Warren County, Ohio, lists area courses; call 800-701-OHIO.
Boise, Idaho, CVB publishes a brochure of local golf opportunities and notifies local courses about a reunions interest in planning tournaments; call 800-635-5240.
Charleston, South Carolina, offers complete reunion planning assistance and a choice of 19 championship courses, contact Freddie Whaley, USN (Ret), Charleston CVB, 800-868-8118, ext. 3066. v Cedar Rapids, Iowa, features a number of public and private courses suitable for reunion tournaments. Contact the CVB for their Reunion Planners Guide #4A; 800-735-5557, ext. 118.
Reunion destinations can also be a good resource. For example, Quality Inn Oceanside Florida, specializes in golf. The Inn recently joined an association of 11 golf courses greatly expanding services they can offer your reunion. They will set up tournaments, arrange discounted golf packages and tee-times; call 800-227-7220.
Kentucky is a driving force with over 250 public and private courses. Internationally known professional golf course designers have created a challenging array of greens throughout the Bluegrass State. Interested in golf packages? Try Kentucky's state parks. Ask for the Kentucky Golf Guide, 800-225-TRIP ext. 67. The second get lots of attention at reunions: golf! If you have golfers in your family, you're ASSURED their attention if you include their favorite passttime in your program.
---
Reunions tee-off
Golf is a significant reunion activity whether taken seriously or as an opportunity for friendly competition. Golf was, by far, the most important reunion activity listed by respondents to a nationwide survey of family reunion organizers by East Stroudsburg University, East Stroudsburg, Pennsylvania.
Golf to entice
"Golf camaraderie, like that of astronauts and Antarctic explorers, is based on a common experience … fat or thin, scratch or duffer, we have been somewhere together where non-golfers never go." John Updike
How to get your event off to the right start and keep it running smoothly
Arrive on time. If you're in charge, pay all green fees when you arrive and tip locker-room attendants, bag handlers and caddies.
Know the rules and play by them. Rules of the United States Golf Association usually govern play.
Keep the game moving and don't linger over every shot.
Be considerate of other players.
Be positive. Don't whine or make excuses about how you're playing. Take your medicine if you must and remember your next great shot may be one stroke away.
---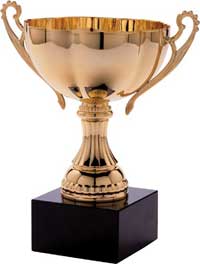 Ordering special reunion golf awards?
If you want personalized or tailor made golf mementos or prizes, you'll have to place your order three to six months in advance. That means researching, exploring and learning what to do even earlier. As a courtesy, and as a thank you for their help, consider ordering tournament prizes through your golf course's pro shop.
Tell me about the course
Some of your members may want to know about the speed of play, the toughest hole, the best chance for a birdie and the most distinctive course features. They may want to know if walking is permitted and whether or not there's a practice range.
Schedule your reunion to take advantage
You may decide to escape the doldrums and meet at the peak of the season even though the cost of everything is higher. However some southern destinations offer free golf in the off season, which might be a powerful point of determination for your reunion schedule. Along with typical seaside luxuries, guests at Sands Oceanfront Resorts, Myrtle Beach, South Carolina, can explore a number of courses featuring widely varied terrain totally free. Free Summer Golf is available June through August to Sands guests choosing from 26 select courses in the Myrtle Beach area. Call 800-845-6701. Some golf necessities Mimi Vielhauer, reunion specialist at the Radisson Resort Parkway (800-64-4774), Kissimmee, Florida, books at least 50 military reunions a year, many of them featuring golf. Most of her hotel reunion staff is CPR-certified, a reassuring feature. But still Vielhauer reminds you not to leave home without your sunscreen, sunglasses and visor. Remember to drink a lot of water – hot weather parches you in no time. How about a workshop to improve your game? Golf workshops are a way to give everyone at your reunion the gift of improvement. You can work on individual needs, the full swing, fairway and sand shots, pitching and chipping, putting, target awareness and trouble shots. Most workshops also include techniques to improve your mental game. Workshop packages are available for three to five nights and typically include instruction, accommodations, breakfasts, unlimited use of the practice range and clubhouse facilities and games.
Open year-round, Saddlebrook Resort (800-729-8383, ext 4477), Tampa, Florida, features the Arnold Palmer Academy with a variety of golf instruction packages for young and old.
---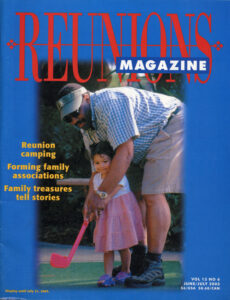 Make golf fashion statements
Serious and casual golfers need to know the course dress code. Every golf course has its own code of fashion etiquette, so you should advise members ahead to avoid embarrassment.
In regular reunion communication you might include a layout of the course, rules of the game and slip in a note about dress etiquette. Your members can pack accordingly.
While shorts are standard golf attire for golfers be careful about length. Walking or Bermuda shorts for men and women often must be knee-length and hemmed; no tennis, biking or running shorts and definitely no denim. Women also like skorts – a combination skirt and short.
If attendees don't own golf shoes, sneakers are a good alternative. Sunvisors, scarves and hats are important accessories.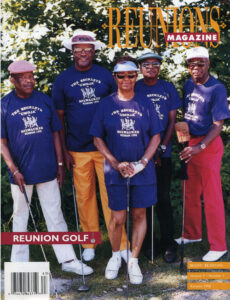 Putter around for fun
Particularly entertaining are golf magicians. Described as trick shot artists who hit balls blindfolded, they swing off six-foot tees, use three-headed drivers and auto parts for clubs. They add jokes, anecdotes, useful tips and inject fun into the program.
If you can afford to hire a professional trick shot artist, preview their act or ask for a video. Get details in writing – date, length of performance, awards banquet participation and expenses.
What about golf tournaments?
If you don't plan your own golf tournament try joining one. Guests who choose La Cabana's Golf Package (18 holes, complimentary cart and clubs, taxis to the course, La Cabana golf cap, orientation on tournament day and prizes at the Manager's Cocktail Party) can link with the golf tournament every Thursday at Tierra Del Sol, La Cabana's world-class course. Non-golfer supplements are available and Club Cabana Nana keeps kids amused.
If there's a professional golf tournament scheduled at your reunion destination, why not include it on your agenda?
About all a pro tournament has in common with your reunion tournament is that golf is played. You'll thrill to the incredible level of skill exhibited by pro players; you can walk the course with your favorite players or find the perfect spot to watch golfers play through. Pro events also appeal to non-golfers because they're social occasions, happenings, great for people watching. Enjoy the sun, the atmosphere is fun, upbeat and festive.
Also look for a pro-am tournament the day before the start of competitive rounds. Pro ams typically include a single-round tournament, driving and accuracy contests and clinics.
Groups attending tournaments are often eligible for a ticket package (large blocks of discount tickets with coupons for hats, shirts and other tournament items). Every tournament has a hospitality package. Such packages may start with a book of 10 tickets and access to the grounds for one price or access to a hospitality pavilion for a larger tariff. Pavilion passes give guests a place to relax with food and drink and have a seat in the shade or air conditioning. Passes are often available up to the day of the tournament and most tournaments will custom design a program to suit any need or pocketbook. Plan your group's transportation to a tournament when you plan your reunion. Special public transportation is often available during tournaments.
Aboussies enjoy games and golf
Every two years, the Aboussie family gathers from Texas, Oklahoma, and beyond for four days of food, fun and games. For one reunion, the lakeside setting of Louisiana's Cypress Bend Golf Resort was perfect for games and events, including a golf tournament, bingo night and "Aboussie Olympics." Olympic contests relate to the family's Lebanese heritage, such as grape leaf rolling and squash coring competitions. They also created a version of Password with words relating to their rich heritage.
Reported by Phil Aboussie and his sister Karen Aboussie, Austin, Texas