---
REQUEST FREE PLANNING GUIDES
FROM CONVENTION & VISITORS BUREAU
Click on any link provided, to request a planning guide.  Be sure to Include your full name, address, contact info and the guides you'd like. This offer is available for North American addresses only.
ALABAMA

MOBILE BAY CONVENTION AND VISITORS BUREAU
Rely on us to make planning your reunion easy and affordable with these services: Direct contact with hotels to obtain rates and banquet pricing, a single proposal packet detailing military sites, attractions, dining and transportation, follow-up to answer all your special needs, sightseeing service to coordinate your leisure activities.
Request Mobile Bay Planning Guide
COLORADO

Make your search for the perfect family reunion destination easier!
FREE FAMILY REUNION DESTINATION LOCATION SERVICE
Request Colorado Vacation Directory
FLORIDA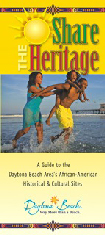 Daytona Beach Area Convention and Visitors Bureau offers Share the Heritage guide highlighting the area's African-American historical sites and attractions. To receive a free copy downloaded at http://www.DaytonaBeach.com or request here.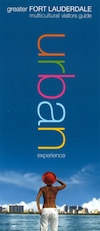 Greater Fort Lauderdale's Urban Guide is tailored to the needs of the culturally diverse traveler including insightful vacation ideas, tips and planning resources in the friendly beach resort setting. Accommodations, events, attractions, festivals, music and dance concerts are all included. Tips and inspiring ideas for family events, games and projects to bring relatives even closer together. Request here.
GEORGIA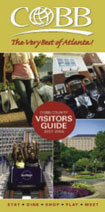 Experience the "Very Best of Atlanta!" Shopping, history, attractions. Cobb County has it all. Southern hospitality with all the trimmings.
Request Cobb County Visitors Guide
ILLINOIS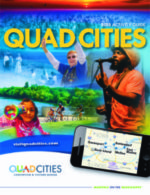 Quad Cities 2018 Activity Guide
Available here.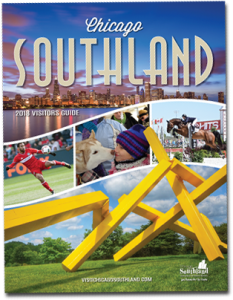 The 2018 Chicago Southland Visitors Guide offers 88 pages of inspiration for your next adventure in Chicago's 63 south and southwest suburbs. From Outdoor Adventure to Nostalgic Eateries, Microbreweries and over 800 festivals for year-long fun, the Chicago Southland has something for everyone. See more here.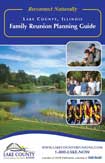 Reconnect naturally in Lake County, Illinois, Chicago's northern suburbs. Half way between O'Hare and Milwaukee airports, perfect central location. Ask for Lake County, Illinois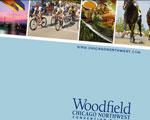 Woodfield Chicago Northwest 2013 Visitor Guide
Showcases eight Chicago Northwest region communities and a comprehensive directory of accommodations, attractions and dining options for visitors. Available here.
IOWA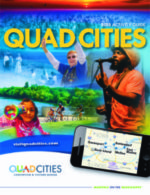 Quad Cities 2018 Activity Guide
Available here.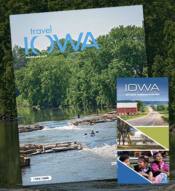 Iowa Travel Guide
Available here.
KENTUCKY

Kentucky & Barkley Lakes
Kentucky's Western Waterland–Vast Shores & Open Doors!
Free vacation guide. 1-800-448-1069.
www.kentuckylakebarkley.travel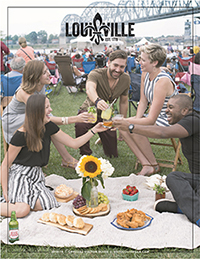 Ask for Louisville Multicultural Visitor Guide
Multicultural Visitor Guide for Louisville 
The 84-page, full-color Guide still includes a list of annual multicultural events, noted minority Louisvillians, information about Louisville's diverse communities (African-American,  Hispanic/Latino, Asian and Southeast Asian, Jewish, European, Middle Eastern, African and international students), neighborhoods and historic and international places of worship. A minority Vendor Directory is also included.
Request Louisville Multicultural Visitors Guide
LOUISANA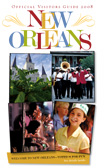 Forever New Orleans The music is playing and our famous chefs are doing their magic. Request your free visitor guide filled with detailed information on hotels, restaurants, attractions, shopping and over $150 of valuable discount coupons. Request Forever New Orleans
MARYLAND

The Visit Baltimore Official Guide contains details about What's Hot, What's Cool and What's New in Baltimore. You will also find information about our hotels and accommodations, culinary delights, upcoming calendar of events, world-renowned attractions and more.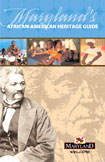 Comprehensive guides to Maryland's African-American Heritage and Underground Railroad: Maryland's Network to Freedom that depict the struggle of the enslaved attempting to escape to freedom through Maryland's Underground Railroad. Request guides
MICHIGAN

2016 Traverse City Visitor Guide
Great for reunion planners, especially the sections about restaurants, lodging choices, transportation and climate. This issue also includes a special article about intergenerational travel to TC written by former Boston Globe writer Julie Hatfield.  View the guide online or request a copy.
MINNESOTA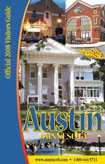 The Austin (Minnesota) Convention and Visitors Bureau is a one-stop shop for all reunions. The Austin Official Visitors Guide will help you with itinerary planning, entertainment options, dining and lodging.
Request Austin Minnesota Visitors Guide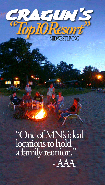 How can you take the worry out of planning your reunion? Since 1940, Cragun's Resort on Gull Lake in Minnesota has taken pride in creating memorable family events that will exceed your expectations. And although we've become the largest year-around family resort, we're still the friendliest. Named "One of MN's ideal locations to hold a family reunion" by AAA.
Request Cragun's FREE Family Reunion Planning Kit
MISSOURI

Explore Branson
Explore Branson Reunion Planner provides wide range of information to make Branson/Lakes, Missouri, area a perfect reunion location.
Request a Reunion Planner Sales Kit, which includes a current Branson Vacation Guide, Show & Attraction Guide, and a Reunion Guide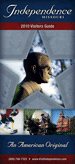 Independence, Missouri, An American Original, offers its Visitors Guide and invitation to visit the Queen City of Trails. Learn about highlights such as the Truman Library and Home, beginning of the Sante Fe, Oregon and California Trails and explore the new Midwest Genealogy Center.
Request Independence, Missouri, 2010 Visitors Guide
NEW MEXICO

Get started planning a Santa Fe visit with the Official Santa Fe Visitors Guide. Find out about the city's fascinating history, deep cultural roots, Old World charm, beautiful natural setting, and then get together with your friends, family, or classmates in the City Different.
Request the Official Santa Fe Visitors Guide
NEW YORK

Lake George Area Travel Guide Ready For You!
Without a doubt, this newly released guide for 2008 is essential for making your vacation plans to the Lake George Area of New York's Adirondacks!
It's all about the outdoors, making memories and experiencing hidden area treasures like never before! And it's easy, this guide has the most informative details on how to get out and enjoy your vacation, no matter what the season! Request Lake George planning guide
NORTH CAROLINA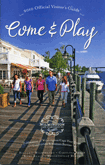 Come & Play in Wilmington/  Cape Fear Coast North Carolina
Historic Wilmington * Carolina Beach * Kure Beach * Wrightsville Beach
Request 2010 Official Visitor's Guide Wilmington Cape Fear planning guide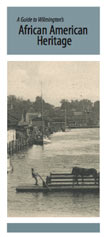 Wilmington's African-American heritage
Wilmington, North Carolina, is among the most historically significant African-American regions in the US. African-American ancestry is traced back to the 1700s. The City of Wilmington's free African American Heritage Guide includes religious, educational, social and cultural sites; copies available here.
OHIO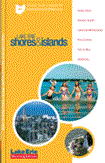 Find out why Ohio's Lake Erie Shores & Islands is an ideal reunion destination. Begin here by requesting the Lake Erie Shores & Islands Travel Planner which provides photos and details of all the area has to offer, and then follow-up with a call to our Group Sales Coordinator for personalized assistance. Request Lake ErieTravel Planner
PENNSYLVANIA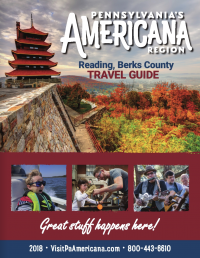 Pennsylvania's Americana Region Travel Guide 
Our 2018 Travel Guide is now available. so you can discover all the things to do in Pennsylvania's Americana Region.  View our guide online or download the digital edition.  We are always happy to mail you a copy, just fill out the on-line form below.  Please allow for delivery time.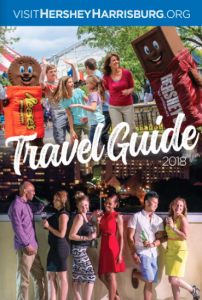 Hershey Harrisburg Travel Guide 2018 is a comprehensive planning guide that spotlights the benefits of hosting an event in the region centrally located for reunions that have members east and west/midwest and introduces the destination. View Travel Guid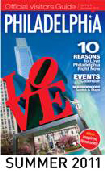 Philadelphia Official Visitors Guide
Download the Philadelphia Official Visitors Guide and download app (iTunes) include "10 Reasons to Love Philadelphia Right Now," showcasing "Cheesesteak 101," everything visitors want to know about the City's highlights.
VIRGINIA
Fairfax County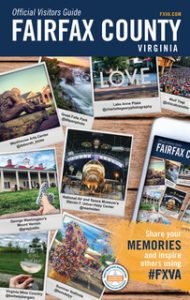 The Fairfax County Visitors Guide is the perfect tool to plan an unforgettable vacation in Northern Virginia. Our comprehensive Fairfax visitors guide offers detailed Virginia travel information and great tips to plan your Fairfax Virginia vacations. Once here, you can always pick up a copy of the visitor guide to carry with you to get around our beloved county. Request a free visitors guide.

Free guides on the many things to see and do, plus neighborhood discounts. Let Newport News make your next reunion a memorable one. Call Andrea Moran at 888-493-7386 or e-mail her at amoran@nnva.gov
WISCONSIN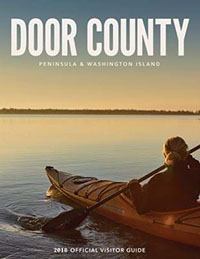 2018 Official Door County Visitor's Guide
ORDER YOUR 2018 DOOR COUNTY VISITOR GUIDE TODAY! This 184-page magazine is filled to the brim with useful information about where to stay and dine, and what to do while you're visiting. It's perfect reading material whether you have just five minutes or are sitting down to plan your entire trip. View 2018 Guide Online.
---