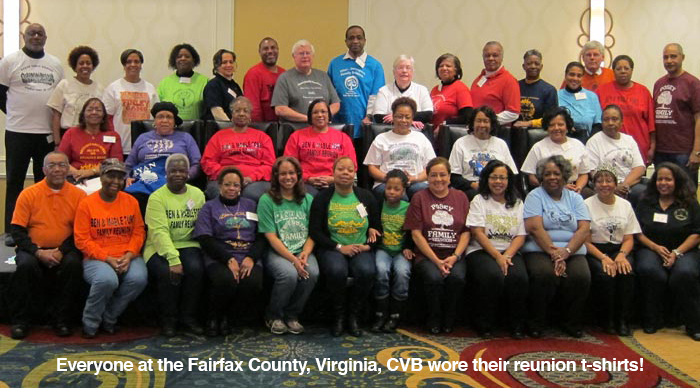 Workshops, Conferences & Seminars
Reunion planning workshops and events are held in many places, usually sponsored by a convention and visitors bureau. This information is provided as a service to reunion planners. Basic listings are free to workshop hosts. This is a list of places we know offer or have offered workshops. On the following pages you'll learn details about upcoming workshops.
Reunion School is in Session
These are exciting opportunities for planners to learn how to organize reunions. These workshops are ideal for beginners and experienced reunion planners looking for fresh, new ideas.
Scheduled events are listed here in chronological order for those who have set dates. Then, there is a list of organizations who offer workshops but have not set dates, so you should contact them to ask about their plans for their next workshop. Other good sources for workshops are genealogy societies and their conferences. Check society program plans and if you belong to a society, ask the program chairperson to arrange a reunion planning workshop or program.
The following list is for family reunion workshops, unless designated otherwise.
Most one-day events are free though require pre-registration.
Due to the COVID-19 crisis, some of the reunion planning workshops are likely to be cancelled, but hopefully rescheduled. We wish everyone good health, compassion and kindness through this time.
❖❖❖
Originally scheduled for March 28, 2020, new date TBA
Alpharetta, Georgia Family Reunion Workshop
10:00 am – 1:00 pm
Mansell House and Gardens
1835 Old Milton Pkwy.
Alpharetta, GA 30009
678-297-2811
Awesome Alpharetta Reunions
Workshop info.
❖❖❖
Originally scheduled for March 28, 2020, new date TBA
Atlanta/ Gwinnett County, Georgia
Mountain Park Activity Center, Stone Mountain, Georgia
www.exploregwinnett.org/reunions
❖❖❖
March 6, 2021
Fredericksburg, Virginia
Fredericksburg Regional Reunion Workshop
Due to Covid-19 and social distancing guidelines, this will be a virtual event.
Look for registration information in January 2021
Contact Renee Dunn, 540-372-1216
rsdunn@fredericksburgva.gov | www.VisitFred.com | visitfred.com/reunions
---
CALL FOR DATES
(alphabetical by city, county or area)
FREE Virtual Family Reunion Planning Workshops
11:00 AM to 12:00 PM Central. You can join by telephone from anywhere.
You will receive a FREE family reunion planning toolkit, hear from industry experts, and participate in a "live" question and answer session with a panel of reunion professionals. Limited virtual seats are available.
To register, send an e-mail to niko@webuildlegacy.org
Atlanta, Georgia
404-521-6647 | atlanta.net/reunions
Augusta, Georgia
Contact "Cousin" Michelle | 706-823-6616 | Michelle@VisitAugusta.com
Branson, Missouri
Annual Military Reunion Planners Conference
For the MRPC Application or a Reunion Planner Sales Kit:
Contact Lenni Neimeyer, 417-334-4084, lneimeyer@bransoncvb.com
417-243-2117 | https://www.explorebranson.com/groups/reunions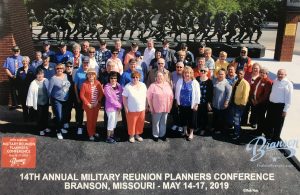 Greater Birmingham Convention & Visitors Bureau
Reunion Planner Expo for reunions to be held in Birmingham/Jefferson County
For more information contact,
Tara Walton, CTIS
Director of Tourism
800-458-8085 | 205-458-8000 ext. 206
twalton@inbirmingham.com | birminghamal.org/reunion-planning/
Cabarrus County, North Carolina
Contact John Poole, 704-456-7969 | John.Poole@VisitCabarrus.com | visitcabarrus.com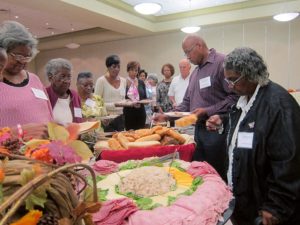 Chesapeake, Virginia
Contact C. Jeff Bunn, 757-382-1352
www.visitchesapeake.com/groups/
Lunch at the 2013 Chesapeake, Virginia, reunion planning workshop.
Cobb County, Georgia
Contact Dianne Lovett | 678-303-2635 | dlovett@travelcobb.org
Columbus, Georgia
visitcolumbusga.com

Columbus, Ohio
Contact Kaela Krise | 614-222-6146 | experiencecolumbus.com/
Dekalb County, Atlanta, Georgia
Contact Penny Moore, Group Services Manager,
770-492-5018 |discoverdekalb.com/reunions
Detroit, Michigan
Contact us at 313-202-1985 | reunions@visitdetroit.com.
visitdetroit.com/family-reunions/
Family Reunion Planners Conference & Expo
Building Legacy Through Excellence in Family Reunion Planning
Fairfax, Virginia
Contact Dean Miller, National Sales Manager, 703-752-9509 | dmiller@fxva.com | Visit Fairfax
New! iPhone App http://bit.ly/VisitFairfax
Fredericksburg Regional Reunion Workshop, Fredericksburg, Virginia
Contact Victoria Matthews, 540-372-1216
vamatthews@fredericksburgva.gov | www.VisitFred.com
visitfred.com/reunions/
Houston, Texas
Neidra Billings | 713-853-8321 | www.visithoustontexas.com/reunions/
Lake Country, Illinois
Contact Kimberly Ghys | Kimberly@lakecounty.org | 800-Lake-Now | lakecountyreunions.com
Review:
"The Lake County Family Reunion Workshop was an excellent way for family reunion planners to learn about Lake County. I live in Illinois but never knew what the Lake County area offered. I walked away more knowledgeable of the area. I would encourage anyone involved with their family reunion to participate in these workshops." – Helen Denham, Riverdale, Illinois
Louisville, Kentucky
Contact Sarah Underwood, 502-560-5007, sunderwood@gotolouisville.com
Memphis, Tennessee
Contact Townsend-McElyea | 901-543-5320 | hollymcelyea@memphistravel.com
Military Reunion Workshop and Marketplace Event
YMRC "Your Military Reunion Connection"
Newport News, Virginia
Contact Andrea Moran, Newport News Visitor Center, 757-886-7777
www.newportnewstourism.org/
Review: "There was a plethora of good information that was shared at the Newport News Reunion Planning Seminar and all of our guests seemed to really appreciate the chance to connect with such a knowledgeable group of professionals. We would encourage anyone who has an interest in reunion or event planning to take advantage of one of these sessions if it is offered!" — Newport News Tourism
"This was excellent! It provided an awareness of activities and facilities that are available to the Newport News area and a wealth of planning ideas"–Fabiola C. Martin
Peachtree City, Georgia
Contact Eric Matos | 678-216-0282 | ematos@visitpeachtreecity.com | www.visitpeachtreecity.com
Pigeon Forge, Tennessee
Contact Joy McNealy, jmcnealy@mypigeonforge.com, 800-285-7557
Sandy Springs, Georgia
Sponsored by Visit Sandy Springs, Dunwoody CVB and Cobb Travel & Tourism
Contact Amy Metzler, Sales Manager | 770-206-1552
Shreveport-Bossier City, Louisiana
Contact Erica Telsee, Shreveport-Bossier Convention & Tourist Bureau
318-429-0652 | etelsee@sbctb.org
Shreveport-Bossier.org