July 2014
HomeAway Survey Finds Families Actually Do Want to Spend Time Together
HomeAway, the world's leading online marketplace for vacation rentals, has released its first "HomeAway Family Reunion Survey," where more than 2,000 Americans share how they plan and prepare for a family reunion, as well as their favorite activities while traveling with their extended family. The results also reveal family reunions are alive and well with 63 percent of respondents having been to a family reunion, including 29 percent having attended one in the past two years. Following are the insights from the nearly two-thirds of respondents who have attended a family reunion:
Families Crave Time Together — Without Cell Phones
– It's not surprising that among those who have gone to a family reunion, the most cherished memory is "spending time together" (81 percent). These travelers also want their relatives to put down the cell phone and grab a cookbook instead.
– The top way to offend family members is "drinking too much" (28 percent), followed closely by "paying too much attention to your phone or tablet" (26 percent) and "being a cheapskate" (15 percent).
– After spending time together, the most cherished reunion memory are "group meals" (60 percent), while more than half of respondents (51 percent) say "cooking great food" is the best way to impress family at a reunion.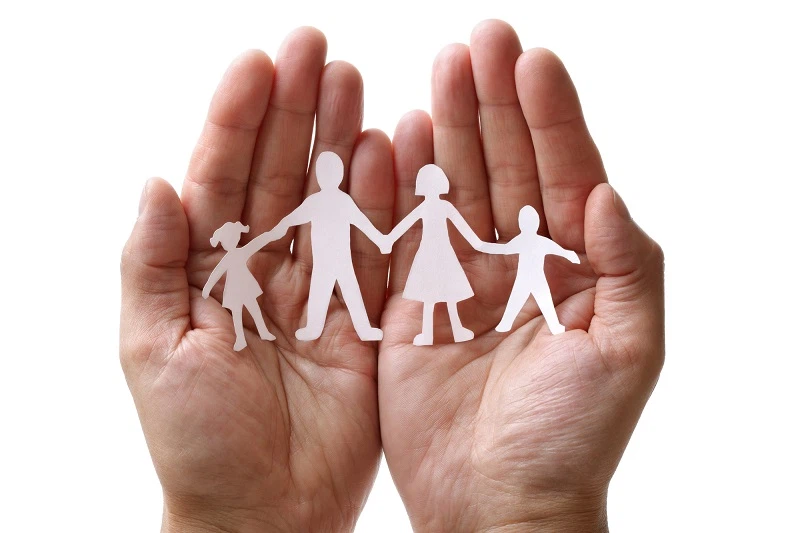 Families Plan Six Months to One Year Ahead
Planning a family reunion and choosing the reunion location takes time. In fact, according to survey results, more than half (55 percent) travelers begin planning their reunion trip six months to one year in advance, making this month a good time to get started for next year's travels.
– Results show the average family reunion trip lasts five days and is made up of eight adults and four children.
– With reunion-goers citing "space to gather as a family" (54 percent), "separate bedrooms so everyone can have their own space" (38 percent) and a "kitchen for preparing and eating meals together" (33 percent) as the best amenities for bring the family together, it is not surprising that vacation homes (33 percent) lead all choices as the ideal accommodation for a family reunion.
"Vacation rentals offer unbeatable savings for family reunions compared to booking multiple hotel rooms, eating out at restaurants and renting spaces for meals and gatherings," added Brian Sharples, HomeAway CEO. "Whether it's cooking and sharing a favorite family recipe, playing in the swimming pool or yard, or late night conversations in the living room, vacation rentals give families the space to spend quality time and make lasting memories together."
For more details or to find your perfect family reunion rental, visit www.HomeAway.com.
---
Yun, J. (2009).
An Investigation of the US Family Reunion Market: Motivations and Activities
Unpublished, Purdue University, West Lafayette, IN.
Partial summary of Juyeon Yun's thesis is available here (Download pdf file 1MB). Participants in this study, conducted during the summer of 2009, included Reunions magazine readers. The study investigated the motives and travel patterns of the family reunion travel market to better understand multi generational family travelers.
---
2007 Reunion magazine Reader Survey
Reunion planners
How reunions plan and pay for their gatherings
In 2007 we surveyed about 4000 Reunions magazine readers who are individuals organizing their own reunions. While we did not survey just for family reunions, almost 80% of responses came from family reunions.
The survey's purpose was to learn more about how reunion organizers consider and select venues for their groups and how they pay for their reunions. The size of the reunions ranged from very small (1-25 persons) to over 200. 35.1% of respondents had reunions of 51-100 in attendance. Over 18% had 26-50 and 11% were 101-500. Significantly almost 20% of respondents had reunions of 200 attendees or larger. The largest reported reunion in the survey was a class reunion of 1,000 attendees.
Sixty eight percent (68%) started planning their reunions one year or longer ahead of the event including 21% who started two years in advance.
Establishing a reunion date is crucial before most other decisions are made. The further ahead this and the decision about where to have their reunion, the greater their chances are to 1) get exactly what and where they want it and 2) to negotiate better deals. We found that over 22% set the date two years in advance while over 50% set the date by one year ahead of the reunion.
The length of each reunion is arbitrarily set but more and more reunions are longer than a Sunday afternoon picnic in the park. Of our respondents, 46% reported their reunion lasts three days, while almost 20% meet for two days. Only 16% of respondents were meeting for the first time while 84% of the reunions have met before. The "age" of many family reunions were impressive numbers in the 30, 40 and 50 year range but the longest reunion had been going on for 125 years. While that is not a record, it is a testament to a strong and caring family.
When it came to the second most important issue to settle early: where to hold the reunion, over 68 % had their place chosen by one year before the reunion including almost 23% who know two years in advance. Of those, almost 74% go to a new location for each reunion though this may, in some cases, mean returning at intervals to a site where the ancestors originally settled or some place that has special family significance (often referred to as "the old home place").
Making the choice of place, it turns out, is very equalitarian and democratic. Over 27% are chosen by members who volunteer to host the reunion and almost 15% are where the organizer lives. But an astounding almost 40% of locations are chosen with everyone voting on the choice. We included pulling the choice from a hat and only one response chose that level of surprise. But there are other choices, which include planning the reunion close to where the oldest family members live, decisions being made by committee or regional groups, alternating among the places where concentrations of members live or return to places they particularly liked for previous reunions.
The kind of location reunions choose are all over the map (both literally and figuratively). Urban and suburban locations account for 52% of all responses followed closely by 20% at rural locations. Other locations include the beach (17.5%), mountains (10.3%), theme parks (11.3%) and cruises (almost 14%). Still a popular location by comparison is someone's backyard which garnered over 10%.
So given all those choices, we wanted to know where organizers seek help to make their location decisions and found that almost 25% used the services of convention and visitors bureaus (CVB) and of those overwhelmingly 82% reported they will work with a CVB again to plan a reunion. Half (50%) used the CVB to collect proposals from hotels for their reunions, the most common reason for contacting a CVB. But they provide contacts to almost all the services reunions look for and we wanted to know how many of those services reunions used. Two very popular CVB services which serve well to promote their city are providing materials to mail to members (almost 45%) and name tags and souvenirs for goody bags (almost 46%). Almost 34% sought referrals to caterers and 36% got referrals for tours. All the comments by reunion organizers who sought help from CVBs were very positive and praised the help they'd gotten.
Another aspect to the survey was to determine how much was spent on reunions but this is an inaccurate science in part because many people do not keep track of everything they spend so we estimate that most of these figures are under reported. The largest number (over 36%) estimated that their reunions cost from $1000 to $4999. Almost 19% spent from $5,000 to $9,999 while 15% reported paying $501 to $999. The variable effecting these answers is that most (over 57%) reunions charge for activities and meals and everyone pays their own lodging costs. 32% reported totaling all costs and dividing by the number present. Fundraising activities were the source of income for 24% , potluck for just over 10% and 5.6% had benefactors who paid or helped pay for the reunion.
Fees are by far the largest source of income, with 68.4% of reunions reporting using this method. Other sources include donations (45.5%), raffles (25.7%), souvenir sales (15.5%).
Some reunions are self contained and do everything themselves but many others contract for a variety of services. The services reunions contract are catering (69.1%), professional photography (47.4%) and videography (21.1%), tours (26.3%), buses (23%), florists (10.5%) and professional planners (5.9%). At the same time, we wanted to know what products are bought for reunions and found these; t-shirts/caps (78.4%), prizes (61.7%), buttons (11.4%) We also learned that 21.3% of reunions do custom publishing projects. These include membership directories (33.9%), postcards for reminders (23.7%), invitations and RSVPs (25.4%), cookbooks (23.7%), memory books (20.3%), family history (17%) and newsletters (22%).
Of reunions who used professional reunion or party planners or travel agents (11.6%) to help plan their reunion, 43.2% were satisfied and 42% would use their services again. Since the majority of respondents were family reunions these numbers hold true. But both class and military reunions are more inclined to use professional planners.
The demographics of persons responding to this survey bear out those of all previous surveys we have conducted. Most (87.4%) are female, 92% are over 30 with 54% over 50 years of age. Fifty percent of respondents were white, 43% were African American; others were mixed, Asian, Hispanic and Native American. Of these 25.1% are retired and 69% employed. Sixty six (66%) percent are married, almost 7% widowed and 35% single. Finally, 12% of respondents had incomes under $25,000 but 16.6% have incomes over $100,000 while the rest are very evenly divided among incomes from $25,000 to $100,000.
Reunion organizers are a passionate group who are dedicated to their families and reunion groups but are from all areas and segments of society. Their single similarity is their concern for keeping their families in touch and connected.
If you have any questions about this survey, contact Edith Wagner, editor, Reunions magazine[email protected], or 414-263-4567.