Like the cinematic formula of the perfect beau or babe who has been right there under your nose, Pensacola, Florida, may be overlooked as a reunion destination because the town's flashy southern neighbors dazzle us. Sure, it has sugary white sand beaches and the Gulf of Mexico surf to lull us into relaxation, but this Florida hamlet also struts its rich history, museums and festivals, visual and performing arts, genuine Southern hospitality and advantages you won't find in other spots in the state: little traffic, fewer crowds and open spaces at a lower cost to reunion groups.
Florida Panhandle's
The Florida Panhandle's lush vegetation, thick with Spanish moss and the scent of magnolias, is more closely related to the Deep South than what we typically think of as Florida. Pensacola is just ten miles from the Alabama border. You won't find unnatural smiles on the faces of "castmates" here, but an unaffected hospitality peculiar to America's southern states. Pensacola's settlement dates back more than 400 years, so consider taking your group to see Historic Pensacola Village for a taste of the city's Spanish, British and French history. Fort Pickens, with its cannons and installations, tells the area's Civil War story amid seven miles of unspoiled gulf beaches.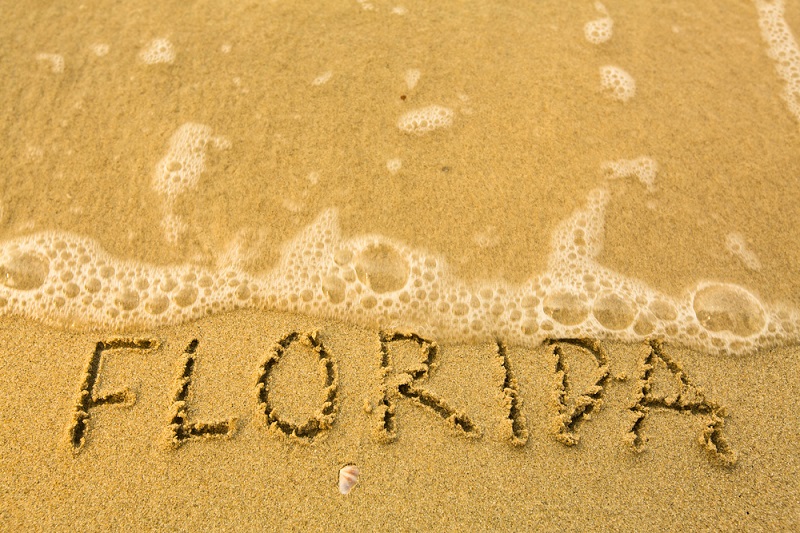 Visitors don't commonly connect Florida with world-class museums. But, Pensacola is known as the "Cradle of Naval Aviation" and is home to one of the world's best air and space museums. The National Museum of Naval Aviation displays more than 170 aircraft, a re-created World War II town, a walk-through ship replica and an IMAX theater. It's a fitting home base of the legendary U.S. Navy Blue Angels. Visitors can watch weekly practice just around the corner from the Naval Museum.
Pensacola's rich and varied military history makes it a winning setting for a military reunion. From the mid-1700s when British and Spanish explorers established forts, to today's personnel stationed at Pensacola's several military bases, the city pays respect to those who have served. Veterans Memorial Park features the nation's only permanent replica of the Vietnam Veterans Memorial. Pencil in a visit to Fort Pickens, built in 1834 and in-use until 1947. A self-guided tour takes visitors through the fort's history as a Civil War fort and prison for famed Apache leader Geronimo. Fort Barrancas, dating back to 1763, still stands at Pensacola Naval Air Station and is open to the public for tours. Call 850-934-2600 for information about both forts. The fourth tallest lighthouse in the nation also stands at the Naval Air Station and is open for tours. The Civil War Soldiers Museum houses a private collection of medical artifacts and hundreds of items soldiers used during the war. Call 850-469-1900 for details.
African American history with Pensacola
Pensacola is brimming with African American history, too. African Americans were among the first non-native Americans to set foot in the US in 1559 when they accompanied Don Tristan de Luna to what is now Pensacola Beach. A battalion of African Americans helped build Fort San Carlos. You can see the 1804 cottage of Julee Panton, a free African American at Historic Pensacola Village. Johnson Beach on Perdido Key is named for Rosamond Johnson, an African American Pensacolan who died in the Korean War. The area also produced the first African American four-star US Air Force general.
When it comes to the beach life, Pensacola boasts nationally ranked beaches reminiscent of American beach towns before rampant development. Pensacola Beach is part of the federally protected Santa Rosa Barrier Island and a happy, family-friendly area where water tower tops are painted like beach balls. There are chowder houses and beachside cafes, shopping opportunities and entertainment with minimum travel, traffic or cost. The Pensacola Beach Fishing Pier and Observation Post is the longest pier on the Gulf of Mexico, with views of emerald green water and lovely sand glistening in the Florida sunshine. Explore the different personalities of lively Casino Beach and Quietwater Beach, a calm sand beach on the bayside that's perfect for little ones. A fleet of charter fishing boats await walk-on and private charter to troll for grouper or deep-sea it for sailfish. Kids can enjoy sport at Fort Pickens pier in the Gulf Islands National Seashore.
Gulf Islands National Seashore and Pensacola
Run by the National Park Service, the Gulf Islands National Seashore provides Pensacola 16 miles of shoreline without commercial development. Some areas, like Santa Rosa Sound, render perfect sailing and windsurfing conditions, with lessons and rentals available nearby. Plan a morning at Naval Live Oaks to enjoy 1,400 acres of dense woods, nature trails, picnic spots, animals, birds and a sense of old Florida. Rent bikes and enjoy all or part of a 40-mile path winding around the Santa Rosa Sound.
One wouldn't think the first reunion of the Old Antarctic Explorers Association (OAEA) would choose a beach community, but Pensacola was first on their list. Pensacolan Bill Blackwelder, a group member who worked or served in the Antarctic, thought his town was a good bet because the plane that made the first Antarctic landing is on display at The National Museum of Naval Aviation. Perhaps it was also a coincidence a Pensacola Visitor Information Center's employee who helped with the group's November 2002 reunion was an Army guy who also spent time in the Antarctic. "The Visitor Information Center is made up of great people," Blackwelder said. "Our reunion was Wednesday through Friday before Veterans Day," he explained, "and we had a speaker from the National Science Foundation talk about present-day Antarctic operations and a Naval Air Station tour. We saw the Blue Angels perform, too." Many of the 400 attendees stayed a day or two longer to tour Pensacola.
Pensacola, Pensacola Beach and Perdido Key (about 15 miles from Pensacola) offer an array of lodging alternatives at reasonable prices. The Hampton Inn, with 600 feet of pristine beach, is just four stories high and has two heated beachside swimming pools. The in-room microwave, mini-fridge and location near restaurants and family attractions make it a good family choice. Contact 800-320-8108, or www.hamptonbeachresort.com. Pensacola's yearly average temperature is a mild 77 degrees and winter months hover in the mid-60s, so pack accordingly. The Pensacola Convention & Visitor Information Center is ready to help reunion groups find comfortable and affordable accommodations and suggest fun itineraries. Contact 800-874-1234.