Searching
Searching is a vital part of planning many reunions. If yours is a class or military group and you've not had any reunions, searching may be a focus of all your planning. You'll always be looking for some missing members. If yours is a family reunion and you're a genealogist, you'll always be searching, but most likely for ancestors. Some families search for individuals and branches they've lost contact with. These are ideas for searching and some interesting examples of success.
---
The Reunion Project, a blog by Scott Ryan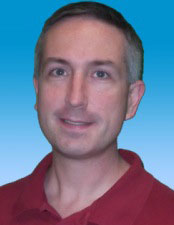 About this blog
Scott Ryan, a 1988 graduate of Princess Anne High School in Virginia Beach, Virginia, blogged for over a year about his experience in advance of his 2013 25th high school reunion. The blog originates on http://detroit.cbslocal.com. Contact Scott at 248-945-9950; [email protected], subject line: "The Reunion Project."
Find information about Princess Anne HS Class of 1988, Virginia Beach, Virginia at http://princessanne88.weebly.com
Editor's note: Scott Ryan has given us permission to share his search for classmates.
April 27, 2012
Every so often, I find myself taking on some sort of project. It can be anything: work, coaching kids, cleaning out the garage (okay not that one). But being the curious type, I decided to go on a scavenger hunt. I'm trying to track down all my high school classmates for a milestone reunion next year. Think of it as a jigsaw puzzle with about 400 pieces spread across the US and the world.
Some people (read: almost all) couldn't be bothered with a challenge like this. Most probably hated high school, but I'm willing to bet many are curious to learn where so-and-so lives, who got married, who looks nothing like their senior photo, who just had a baby (or grand-baby), and who's famous.
I can't take any credit for finding classmates for our first two gatherings. Actually, I can't even remember how they found me. I moved several times, and "technology" to find people for our first reunion was still phone books and snail mail. Despite many classmates still living in town, many dropped off the reunion radar. For our second big reunion, the internet came into play. Websites were devoted to everything: food, TV shows, body parts, even high school reunions. But a lot of people were still out of reach.
Where are the rest of my classmates? Maybe they're hoping someone will find them. Maybe they didn't like me or won't remember me. Regardless of the reason, I'm on a mission to find them. It's a long journey I'm anxious to take.
May 11, 2012
One Down, 399 To Go
How do you start looking for 400 classmates? There are days when I have trouble finding my keys, let alone a bunch of people I've lost touch with. I got a spreadsheet from the last reunion listing who was in our graduating class. It had names, addresses, etc., but no way to know if it was still current.
If I locate eight people a week, it'll take me a year to find everyone. I started with myself: a slam dunk. One down, 399 to go. Then, I reached out to people on facebook (hey, "everybody" uses it and I have to know how to use social media as part of my job). I started with people who knew me for the chance to work on my "sales pitch." Fortunately, there was already a facebook group that contained about half of my classmates.
I sent out an initial flood of emails. After about a day, I got a response. I was a little nervous. Would she be glad I contacted her? Mad? Not even know who I am? Did I even have the right person?
I did and she was glad to hear from me and was already excited about the prospect of seeing everyone after 25 years. A definite morale-builder. A few more trickled in each day. By the end of the first week, I'd heard from 50 classmates. Most offered the same sentiment – they're excited to see everyone and can't believe how long it's been since high school.
Finding 50 classmates in a week seemed like a big deal, but I knew that pace couldn't be sustained for very long. I knew a lot of hard work was ahead. Like any streak, it would have to come to an end.
May 25, 2012
Let's Look At The Map
It's fascinating learning where my classmates live. More than 60% of the first 100 are still in Virginia. Of those who aren't, popular places include North Carolina, near Washington, DC, Texas and Florida, popular vacation spots when we were kids.
I've learned our class has reached more than half of the US states plus a few foreign countries. We have a presence in nearly every state on the East Coast. Even a few classmates are here with me in Michigan – but they don't all know it because I haven't contacted them yet.
I wonder how people ended up where they did. A job offer, or maybe that's where their spouse is from? Maybe they just wanted to live somewhere that wasn't overrun with tourists every summer.
Several have even recently moved back to Virginia. I haven't wanted to pry, but it is curious. Could they have been homesick? Or maybe they just wanted to start over? Hopefully, that'll increase the chance they'll be at the reunion.
I might make a virtual map, with pins where everyone lives. It will probably look like a jellyfish centered in Virginia, with thicker tentacles stretching north and south, and thinner ones stretching toward Ohio, Texas, and due west toward Colorado and Nevada.
I'm excited to see the snapshot of our class starting to come into focus. I hope everyone will stick around to see the finished product.
June 8, 2012
The Voice
Every week I go through the same routine: I look for classmates who have checked in, I keep searching for ones we can't find, and I make about a dozen calls.
Some weeks are more successful than others. One week I reached five people. Another was a complete bust – I contacted a single person. Regardless of how fruitful a week, there is one constant: A woman's voice saying, "I'm sorry, but the number you've dialed has been disconnected" or "is no longer in service."
And therein lies my frustration. I do my homework and make sure I've got the right person before I call. I've only had a few wrong numbers, but dozens of disconnected ones. I'm guessing people have just moved and I don't have their most current address and phone number.
But the news isn't all glum. I recently put two long-lost classmates in touch. Each had been wondering what had happened to the other. A good deed for the day.
Virtually everyone I've contacted has been nice, even if we didn't know each other in school. But when it comes to returning messages, the response has been pretty low–less than five percent. The same goes for emails. It makes me doubt my efforts, and whether I got the right person. I'm just hoping that people are busy and put it on their to-do list.
When I started, I worried I was going to lose track of the responses. Now, more than 60% of the way toward my goal, the real challenge is keeping track of my own notes, remembering who I've called and when. A definite test of my organizational skills. It's a test I seem to be cramming for every week.
Scroll to top and click on the blue box that says "NEXT" (on the right) to read more.