Why reunions are richer experiences in Ridgeland, Mississippi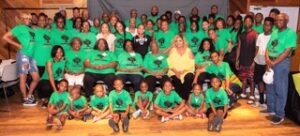 How well do you know your family tree? For many, the family tree is sketched out with reverence in the family Bible. For millions of others curious about their origins, the family tree is eagerly sought out in DNA testing. In just a few short years since the inception of family ancestry databases, more than 26 million people have added their DNA. However, the best resource for knowing your family tree, and nurturing it, has always been the family reunion. Revelations of previously unknown family members may be few and far between, but reunions can still delightfully surprise as it happened with the S.P. Fairley Family Reunion held in Ridgeland in the summer of 2019 when a talent show was added to the event roster. "I didn't really know if people would even participate," says Gloria McKnight, the family member who organized the reunion. In fact, the talent show unveiled the talents of singers, dancers, and even a performer of "cup music" popularized on the internet. "We had a lot of young people get up and really do a great job. Everybody else just sat back and said 'wow!' We had no idea there was that much talent in our family." And just as family reunions uncover hidden musical and performance talents, family reunion planners are discovering Ridgeland's not-so-hidden talents as a reunion destination.
A location that nurtures the whole family tree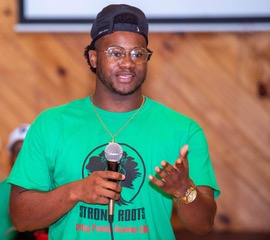 DNA testing notwithstanding, family trees are rooted in love and flourish with branches, and nurturing the whole tree is where Ridgeland really shines. A vibrant city in the heart of Mississippi, Ridgeland provides an intimate setting that is also just adjacent to the state's capital city, Jackson. That means Ridgeland can provide maximum opportunities for large group and small group togetherness allowing reunion attendees to be with the people they love most, and also to do the things they love most. It's an ideal combination, pleasing those from youngest to oldest, and family members in all stages of life.
Venues with a view to pleasing every taste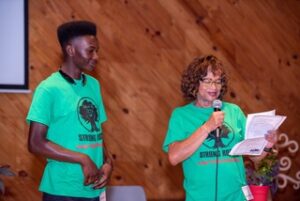 Facilitating family togetherness naturally requires the right location and choosing the venue for a large group gathering is a big decision. Fortunately, Ridgeland offers a big menu of choices, beginning with ideal hotel facilities. For family member Belinda Weems planning the annual Watkins Family Reunion for the summer of 2019 presented special challenges. The annual event is held in a different state each year, so Weems wanted to make sure her Mississippi celebration stacked up to those held elsewhere—a tall order with approximately 100 family members arriving from Chicago, Indiana and Texas. For the Watkins family, Ridgeland's Hyatt Place offered absolute ease and the utmost hospitality, with the hotel serving as the venue for both the first afternoon's meet-and-greet and the next evening's large banquet. "It was very convenient," Weems notes. "And the staff was so helpful in every way including the setup with decorations and dinner." Venues offering spectacular outdoor views are also a popular option in a city known as the state's premiere outdoor destination: the cycling capital of Mississippi. Ridgeland is also home to the scenic Natchez Trace Parkway and the 33,000-acre Barnett Reservoir. Gorgeous settings and facilities, including picnic and pavilion areas abound for outdoor gatherings. And outdoor and hotel options are only the beginning. When planning the Fairley family gathering, McKnight also faced big expectations as she was building on the high quality of a biennial event that's been a family tradition for a quarter of a century. Seventy family members were coming from as far north as Michigan, as far west at Texas and as far south as Louisiana and Georgia. So, when plans for an outdoor gathering at a Ridgeland area park hit a snag, McKnight was really pleased to discover the Ethnic Heritage Center at the Mississippi Agricultural and Forestry Museum. One of three event venues at the "Ag" Museum, the Center offered more than 3,700 square feet of elegant interior space, featuring gleaming wood walls and floors, a portable stage and house sound system: In short, the perfect platform for showcasing family talent, including the chills-inducing rendition of a musical number from the Broadway smash Hamilton, performed by McKnight's granddaughter. And the museum is located only minutes from Ridgeland's Residence Inn where family members enjoyed a group discount. Less than a mile from the Ag Museum, the Mississippi Sports Hall of Fame and Museum also provides event and banquet facilities in a setting sure to please family members of all ages. Creativity is easily accommodated everywhere in the area, in all kinds of ways. For example, the Bill Waller Craft Center, just off the Natchez Trace Parkway near the Barnett Reservoir, offers a gracious outdoor event space that can host up to 250.
Connection + convenience for small group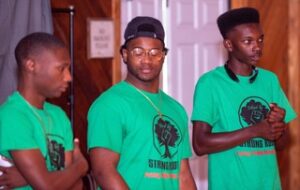 While experts suggest every reunion build in plenty of downtime for small talk and catching up, small group activities are also a great way to refresh and deepen family connections. McKnight notes that the Residence Inn location near County Line Road put the reunion in the heart of some of the state's finest shopping. For the Watkins Family Reunion, the Hyatt Place location meant Renaissance at Colony Park was just steps away, making shopping and movies popular small-group activities. And for some of the younger attendees there was plenty of fun to be had without ever leaving the hotel at the Hyatt Place pool and workout room. With over 150 restaurants in Ridgeland alone, small groups savor choices ranging from fast casual to upscale cuisine including the state's largest and best stock of steakhouses. For "chewing the fat" with favorite family members, Ridgeland steaks practically melt in your mouth.
Custom-tailored services: Hospitality is in Ridgeland's DNA
Experts agree that reunion planning is critical and that's another area where Ridgeland more than fills the bill. "Since Ridgeland's earliest origins as home to an arts colony, hospitality has been more than just a tradition here. You could even say hospitality is part of our DNA," explains Mina Thorgeson, Vice President of Sales and Events at Visit Ridgeland, the city's tourism commission. "What's more, we've worked very hard to make sure our services for family reunions are truly comprehensive and personalized." To that end, the Tourism Commission staff is available for the total reunion planning process, from site selection to hotel bookings, event planning, event giveaways and even nametags and event setups. Thorgeson also notes that with sixteen hotels in Ridgeland providing a wide range of prices and amenities, as well as facilities, it's easy to plan a group event that perfectly suits family tastes, and that is also pleasingly affordable, thanks in part to available group rates and room rebates. Today, even as family trees are spreading out and contact has migrated to digital platforms, reunions remain the best way to refresh and revitalize family connections. "We keep up by phone and Facebook," says McKnight, "but there's nothing like that face-to-face contact." And that's why more family trees, roots and branches, will continue to flourish in Ridgeland.
Contact Mississippi's Visit Ridgeland
800-468-6078
[email protected]