INTRODUCTION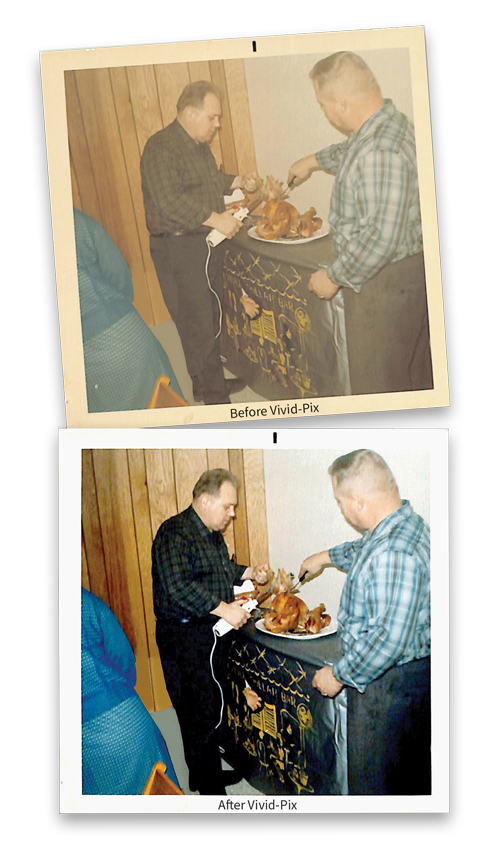 Holidays are a time when we reminisce about family memories.Whether it is a long-standing tradition to gather for a meal, a party, or other family activity, the feelings of nostalgia can be evoked through favorite family recipes, heirlooms or ornaments, and photographs from the past. With many families hosting gatherings both large and small it's also a good opportunity to plan your next family reunion.
Recently I uncovered some treasured holiday photographs stashed away in boxes and old photo albums. Among them were photos of me baking cookies with my auntie, and sitting on Santa's lap, and a snapshot of my maternal grandmother rolling out dough for pirohy, bobalky, and other dishes for our family's traditional Slovak Christmas Eve supper. (See the recipe on page 44). I also found a few of my mother's handwritten recipes for some favorite desserts she made for special occasions, including our ALAFFFA Family Reunions. These precious memories of loved ones and documentation of traditions ready to be passed to the next generation made me think about my relatives who are also gathering with their own nuclear families. And if they'll uncover any treasures of their own. It inspired me to plan a family scanning event and recipe exchange at our next reunion.
PLANNING A FAMILY REUNION SCANNING EVENT
To host a scanning event at your next reunion, you can follow these steps that I will be implementing with my family.
1. Purchase a Memory Station.
To make the event run smoothly, the reunion organizer or family historian should purchase a Vivid-Pix® Memory Station. Depending on the size of your reunion, you may need to purchase more than one. The Memory Station is a combination of a Fujitsu ScanSnap SV600 + Vivid-Pix RESTORE software. In the bundle, Vivid-Pix includes FileShadow cloud archive, if desired, providing storage for 1,000 images for free and the ability to record 100 voice memories that connect with the photos. (Having a central cloud repository where photos can be securely stored makes it easier to share scanned images.) Learn more on the FileShadow website.

Perhaps reunion funds can be used to help with the cost, donated or loaned by a family member, or it can be built into the per person reunion fees. For those who will be operating the scanner, classes are available on the Vivid-Pix website www.vivid-pix.com/solutions and www.vivid-pix.com/education/.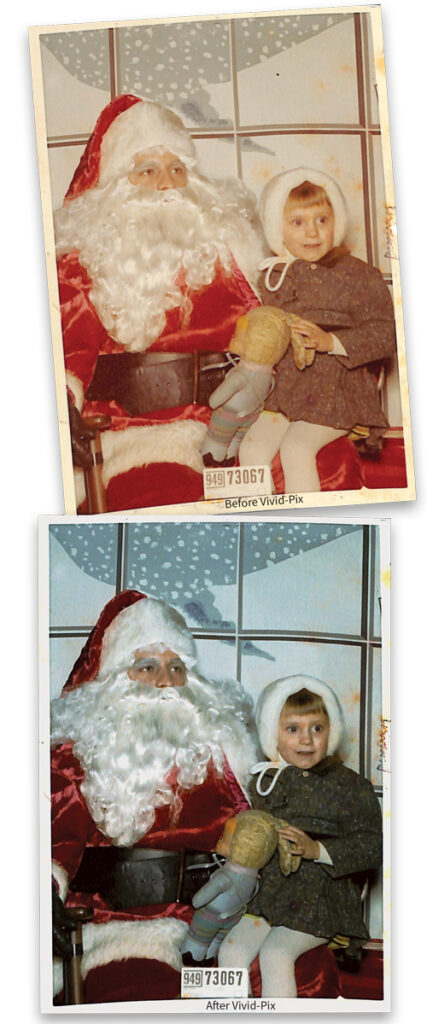 2. Involve the family.
To build excitement, the reunion organizer or committee lead should create ongoing emails and begin sharing his/her own photos to the FileShadow Collaborate Folder. Reunions magazine will be providing free planning suggestions every two weeks in their e-newsletter providing step-by-step instructions.
3. Make it personal.
The reunion planner or other designated person(s) should contact attendees in advance by email (or a phone call) to let them know that the theme for the reunion will be "Family Stories and Legacy" and ask them to bring 5-10 photos to the event. If possible, perhaps the reunion organizer can suggest the family getting together over the holidays either in person and/or virtually to discuss how to make this year's reunion something special. If not meeting in person, Zoom meetings can be held and recorded (with permission of all on the call) and shared with anyone who is unable to attend. Vivid-Pix provides free Zoom classes.
4. Include those unable to attend.
Due to age, mobility, and other factors, some may be unable to attend the reunion in person. This should not be a hindrance to their participation and, in fact, can be a wonderful way to connect generations. As many older adults have technical difficulties and younger family members may be more comfortable with the technology, connect young and young-at-heart to scan and record memories – that will become treasured for generations to come – enriching the souls of both.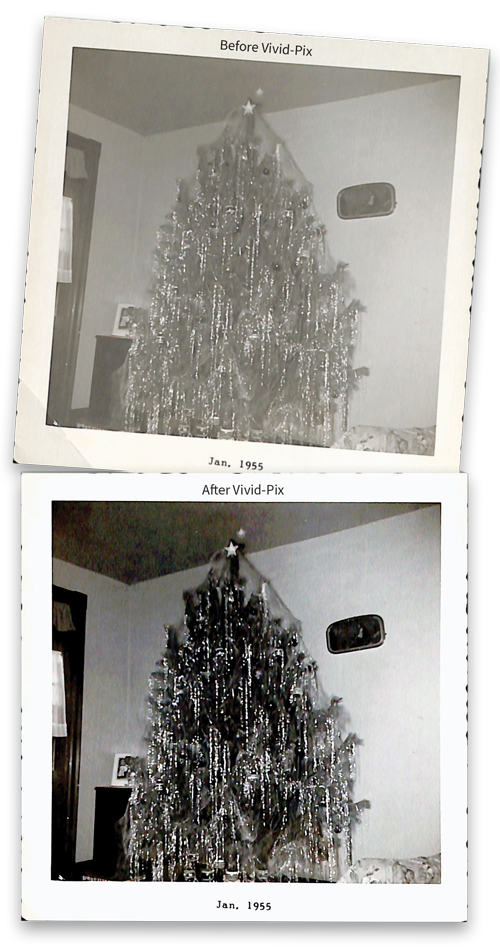 5. Designate a space at reunion site.
Establish a schedule for the scanning event. Make it a fillable form or spreadsheet shared in Google Drive or One Drive and include a shared link in an email to attendees with reunion invitations and reminders a couple of months and weeks before the event. Be sure to secure adequate table space and set up all equipment (the Memory Station, laptop computer, wi-fi connection, and some USB drives) in advance on the day of the reunion. Have file bins labeled "to be scanned" and "scanning complete" and acid free storage sheets on hand that can be labeled to keep track of who brought which photos. Have a sign-up sheet to post on the day
as well.
6. Create a Conversation Circle.
In addition to scanning the photos, designate a place where family members can sit and talk about the photos (identifying people, places, occasion, etc.). Show photos with a projector for storytelling. Host a Zoom meeting for those unable to attend so they can also participate. Stories about people, events, and even family heirlooms can evoke powerful memories and discussion. For example, my family likes to hear the story about my mother's powdered sugar can, which she used to add a special touch to those cookies she baked from the recipes I discovered. See the post I wrote about this heirloom on my blog, The Accidental Genealogist.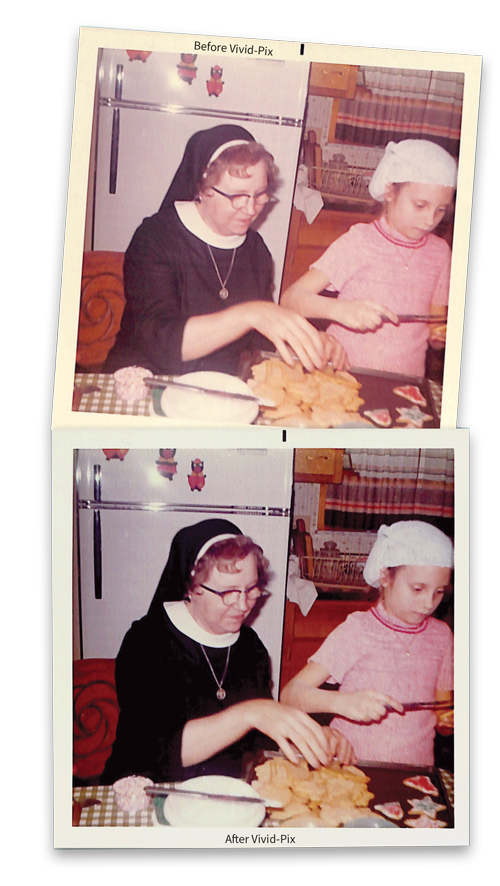 KEEP THE MOMENTUM GOING
Let everyone know that the Reunion Committee will be sending out instructions pertaining to the Scanning every 2 weeks prior to the date of the reunion so that everyone can partake in the activity. Emails should include instructions for additional scanning (photos, documents, slides, negatives), sharing movies, and printing images and keepsakes for the event using Vivid-Pix Prints). Special features on helping family members that can't travel and those with cognitive decline/Alzheimer's can also be included. See Vivid-Pix education for tips www.vivid-pix.com/reminisce and www.vivid-pix.com/education/.
REMEMBER TO START EARLY!
Participation will be the key to a successful scanning event. Plan to capitalize on the time together this holiday season to spark an interest in a family reunion scanning event. Connecting through shared memories and stories provides a way to preserve the past and build a legacy for future generations. For more information about hosting a scanning event at your reunion, see the article, "Turn a family reunion into a family history scanning party" in the June 2022 issue of Reunions magazine.