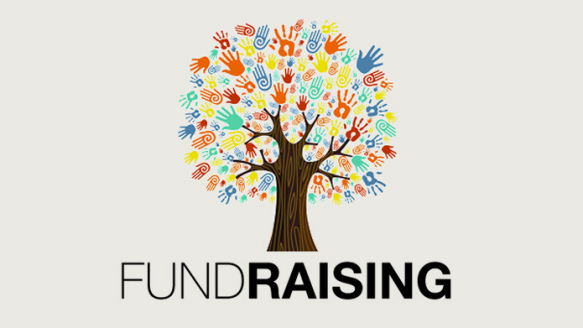 Fundraisers
Paying for reunions
Paying for reunions is a regular dilemma faced by all planners. Fundraising is on significant way many reunions pay for parts of their event or extras such as scholarships or underwriting members who could otherwise not afford to attend. We never cease to be amazed and enthralled by how clever and creative reunion planners can be in raising money. These are some examples. Please share your own ideas of what you've done to help support your reunion. Send to editor@reunionsmag.com.
USS Eugene A. Greene offers opportunity
Robert J. Clark, Louisville, Kentucky, explains that the USS Eugene A. Greene (DD/DDr-711) Association Reunion has an opportunity raffle. (Using the word "lottery" entails legal restrictions, so they sell "opportunity tickets.") This has been an effective fundraiser for the Association and a lot of fun! Raffle tickets (one dollar each, or seven for five dollars) are for items donated by the attendees. All raffle items are arranged on a long table. A Tupperware container with a slot on top is placed beside each item. Clark keeps track of each item and container by labeling the item and the corresponding container with a matching number. People place "opportunity tickets" in containers of their choice. They may put all their tickets in one container, or one ticket in each container. At the banquet, the donor or person who made the gift is recognized and the container is handed to an attendee to draw the lucky winning number. The winner picks up his or her item after the banquet. People love this approach!! Raffle items have included knitted throws, hand-carved items, Navy books, pictures, artifacts, food baskets, American and Naval flags, watches and wood crafts. Revenue from the raffle pays for the Greene Association's newsletter mailings, as well as food and drink for the reunion. They raise several hundred dollars, and excess funds are donated to Tin Can Sailors and The Navy Memorial Association.
Reported by Robert J. Clark, Louisville, Kentucky.
Myevent.com fundraising
If your reunion is planning a website, you'll want it to include the capacity for fundraising. For example, MyEvent.com provides ecommerce transactions that are processed on your website, enabling you to accept online payments for registration fees and for donations. According to Rob Hirscheimer, MyEvent.com makes it easy for anyone to plan a fundraising event, no matter how large or small. MyEvent.com websites offers merchant accounts and their credit card processing rates are only 3.75%, the lowest cost charged by any provider for this type of service. All MyEvent.com websites come with a 7-day free trial, with no credit card required, so you can test it. As you construct your website, MyEvent offers help at 877-769-3836. MyEvent.com offers Reunions magazine readers a 20% discount by entering Reunionsmagazine20 when you set up a web page.