Newport News, Virginia, Tourism Department has added two unique, new group-friendly tours.
Both tours take visitors back in time to the 19th century, with a focus on the 1862 Civil War Peninsula Campaign and two popular historic homes: Lee Hall Mansion and Endview Plantation.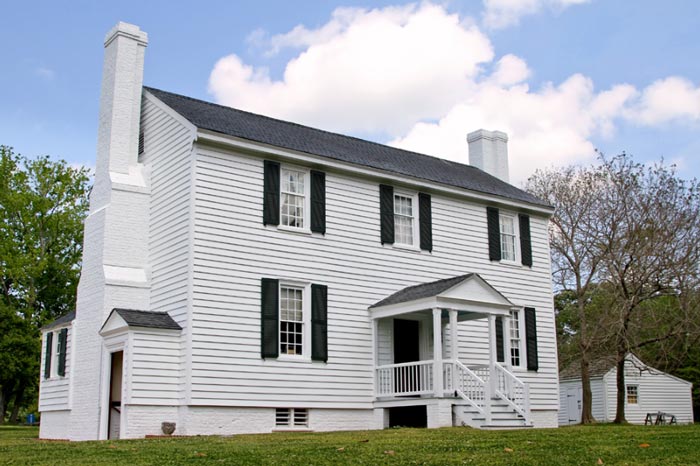 This historic city on the James River played a major role in the American Civil War, both tours take visitors back in time to the 19th century.
Both tours are led by local historian J. Michael Moore. The first visits Lee Hall Mansion and Lee's Mill. Lee Hall Mansion, built in 1859, is the only mid-19th century Italianate structure remaining on Virginia's Lower Peninsula. It was the home of Richard D. Lee, one of the area's leading landowners. During the 1862 Peninsula Campaign, Lee Hall Mansion was used as headquarters for Confederate Generals John B. Magruder and Joseph E. Johnston. It is listed on the National Register of Historic Places and offers visitors a step back to the mid-Victorian period with its authentically furnished rooms. Visitors learn about Lee's agricultural endeavors and visit Lee's mill overlooking the Warwick River. In April 1862, Union forces marched toward Lee's Mill, where they encountered 1,800 Confederate troops who halted the Union advance. Lee's Mill Park, listed on the National Register of Historic Places, preserves a strategic section of the Confederate Warwick-Yorktown Line.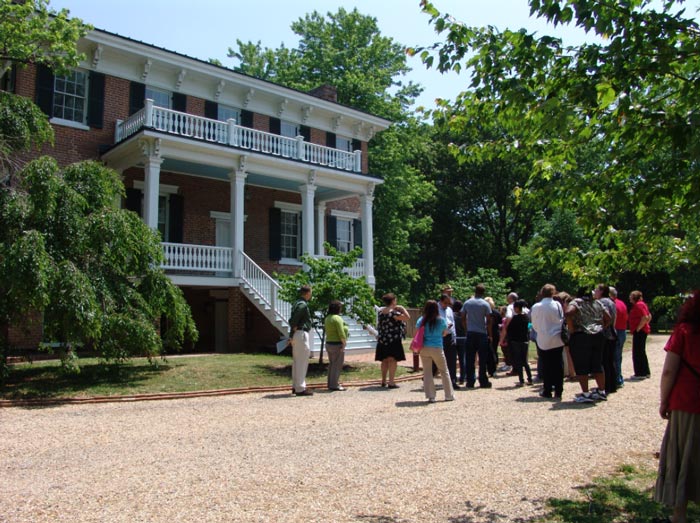 The second tour is a combination tour of Endview Plantation and Dam No. 1. Endview Plantation was completed in 1769 by William Harwood. It was purchased in the 1850s by his great-grandson, Dt. Humphrey Harwood Curtis who established his medical practice at Endview in 1856. Six years later, the home was used as a Confederate hospital during the Civil War. Endview Plantation, also listed on the National Register of Historic Places, has been restored and furnished to reflect both civilian and military use during the Civil War. One room has been interpreted as a Confederate hospital room while a second depicts Endview under Union occupation.
At the site of the Battle of Dam No. 1 in Newport News Park, visitors will see extensive earthwork fortifications, the vast majority in an excellent state of preservation. Artifacts from the battle are on view at the park's Discovery Center. The Battle of Dam No. 1, listed on the National Register of Historic Places, Halted a Union breakthrough. Its fortifications stymied Union Major General George B. McClellan's grand advance against the Confederate capital in Richmond.
These educational and entertaining tours are available to groups of 10 or more. Family reunions contact Andrea Moran at 888-493-7386 or amoran@nnva.gov. Military reunions contact Cheryl Morales at 757-926-1428 or cmorales@nnva.gov.