Wilson Family Jeopardy
The Wilson Family has a bi-annual tradition of encouraging its family members to participate in homemade, online trivia. 2012's theme is Wilson Family History & Black History. Click here to view a PDF version of the trivia in its entirety.
Reunion trivia Tailor questions to each reunion. Questions should teach and entertain. Introduce anything about your family you think is unique. Questions are limited only by your imagination. Your objective is to entertain, educate, recall and get everyone involved. Keep comments and speeches to a minimum.
Sample questions:
How many living generations are there in our family? 
Who is the eldest living family member? (Ask the person to stand, be recognized, given flowers and accolades.)
Who is the youngest member present? (Ask the parents to show off the child.)
Which couple has been married longest? Shortest? (Again, ask them to stand and be recognized.)
How many sets of twins were born in the family?
What was grandma Trudy's middle name? 
How many children did the family founders have? Name the founders and their children.
Include some silly questions, too. What is Uncle Bubba's real name? What were Uncle Charlie's two cats' names?
Add some bragging questions to recognize people who are doing something special or outstanding. Emphasize what's extraordinary and worth recognition. Who's in college? Each college student should stand, tell the name of the college and their major. Who bought a house since our last reunion? Had a baby? Retired? Was prom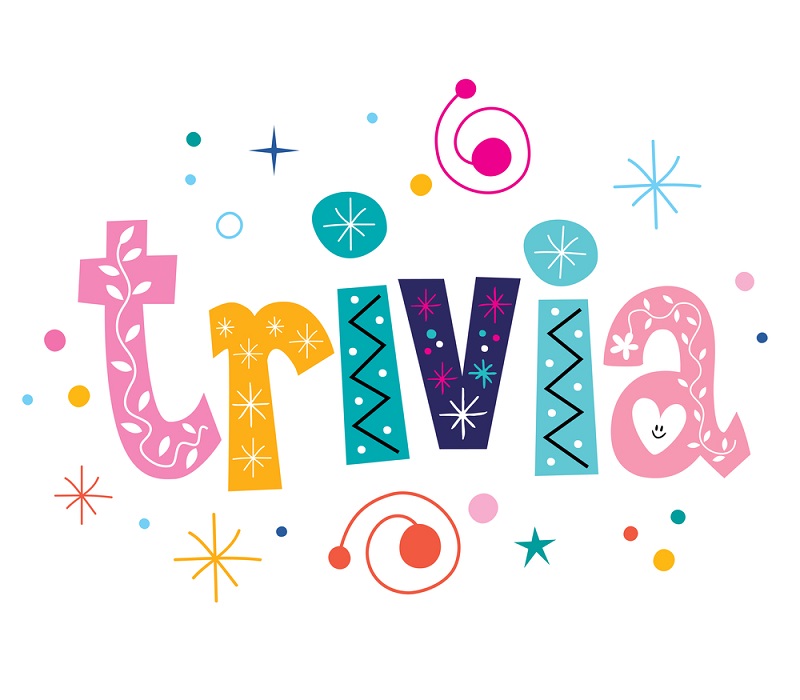 ---
"Rules" for trivia games
Never ask a question for which you have no answer. A little foolishness is fun. Be creative. Avoid negatives. Welcome family stories that often interrupt the game. Teach youngsters that family history is fun.
---
Neal Family Trivia
Carole Neal wrote that she believes there should be one or more griots in each generation so that the family story continues to live. You may recall having heard the word griot (pronounced "gree-oh") used when Alex Haley told the story of his family in the epic novel and TV program, Roots. Historically, Africans and those of African descent have relied more on oral history than written history. That makes the work of the griots all the more important. We hope our Neal Family history will continue to be passed down, generation to generation. We do have a story to tell – one that can be an inspiration to the younger family members.
And the way Carole Neal shared her family history was with a trivia game. Honoring the theme of the Neal Family Reunion – Honoring and Preserving the Neal Family Legacy – Carole included a family history trivia quiz in pre-reunion newsletters. Only questions were included in early newsletters, then answers appeared in her newsletter just before the reunion.
---
Evers Family Reunion
The Evers Family Reunion were on the verge of their 100th gathering, according to Cindy Goodwin, Maineville, Ohio, working hard to keep generations engaged and excited about attending the annual three-hour event in Michigan. These are games they've enjoyed.
Guess who? Everyone is asked to bring their baby photos to post during the reunion. They use a magnet board to post the photos and allow everyone to "guess who?"
Trivia They developed trivia cards about their family history. Every year they add ten more questions and answers to the trivia deck. Every table has a set of cards.
They also enjoy drawings, family bingo cards, sack races for the kids, family calendars, family photos, signs, a family cookbook, a talent show, and presents for achievements during the year. They are always looking for ways to spice up the reunion and avoid becoming stale. At recent reunions, attendance of the 30- to 40-year age range members is higher than any other age group.
---
Catch up trivia

This version of family trivia can also be used as a way to catch up on events, celebrations, graduations and milestones since the last reunion. Write questions ahead of time and ask members to fill in the blanks. Encouraging working together serves as an additional icebreaker. Here were some of Port2Gez's questions. What was the name of the ship our grandparents immigrated on? In what year did they immigrate? Who graduated from high school this year? Where are they going to college? Who celebrated their 50th anniversary? Who is the oldest person here? How many people here speak Portuguese fluently?