Reunion committees, as will soon become clear, take many forms according to the particular reunion group. Some form of governing group is a good idea for large reunions to decide what shape the event itself will take and who will be responsible for the details. For smaller groups, formal committees may not be necessary but in any case, large or small, someone must be in charge and able to delegate responsibilities for the many details that make up a successful reunion of any size.
It is my firm belief that no one should plan a reunion alone, if for no other reason than that the more people involved in planning, the greater the commitment to the success of the endeavor. In fact, one of my cardinal rules of reunion organizing is that no one do the planning alone.
One of my favorite reunion committee stories comes from a man, (alas, I do not remember who) that loved and so looked forward to committee meetings because the food was always so good! That does not mean that committee meetings require food but if that is a feature, it might be one way to recruit committee members.
Tips for effective committees
Teamwork is important for any successful committee. If the committee isn't organized, chances are the reunion won't be either.
Determine the committee's purpose.
Committees need to know where they're headed. Encourage a sense of ownership by making sure every member is involved in planning goals and objectives. Clearly stated objectives give members confidence and a way to assess progress.
Committees make the reunion more democratic, ensuring everyone has a stake.
Set ground rules, goals and determine who calls the shots.
Create a schedule, how often the committee will meet and whether in person, by conference call or ZOOM.
Keep meeting minutes. Send copies to all parties, including those who weren't able to attend.
Make participation voluntary; ask members to send a representative if they can't attend.
Use committee members' knowledge, expertise and experience.
Some maybe not so obvious reunion committee assignments
Obvious committee responsibilities include the chairperson, secretary, treasurer and someone in charge of the program. The chairperson oversees all aspects of the reunion, delegates subcommittees and is regularly in touch to make sure details are being done. The secretary records and reports meeting minutes, compiles lists, keeps track of attendees, sets up a website, newsletter, facebook page or blog to stay in touch and sends invitations. The treasurer sets and monitors the budget handles accounts, pays bills and makes financial reports to the committee and often at the reunion. The person in charge of the program has many helpers with any of the responsibilities listed below…
Before the reunion
Of course, the committee will have to schedule regular meetings to report and set deadlines, but there are also some details the committee may assign others to accomplish and report back.
If yours is a traveling reunion, is someone willing to do site selection and visit hotels, venues or campsites to determine their suitability? Often retired members can take this opportunity for a short trip. Convention and visitors bureaus (CVB) will help with arrangements and may include complimentary hotel stays, if you are serious about choosing their area. Also while there, talk with the CVB about other services they offer and whether they have souvenirs for your reunion's goodie/welcome bags.
On the way to the reunion
Some reunions with a large contingent coming from one place may hire a motorcoach and driver to get to the reunion. That will require someone to explore transportation possibilities, make arrangements, collect fares, and get everyone to the bus on time to take off!
Covid prevented the Baldridge family from flying from Dallas to their reunion in Colorado. They hired a luxury coach with a driver and attendant to serve food and drinks for their 14-hour trip.
If members are flying, taking the train or bus to your reunion and there is no shuttle, you may need a transportation committee to meet members at the airport, bus or train depot when they arrive and return them when they leave.
At the reunion
The program/entertainment chairperson will need all kinds of assistants to help organize games, herd members on tours, provide story time, face painting, crafts and other activities for young children. Teenagers can be a great help in these areas.
If the program includes contests, talent, style or fashion shows, someone must set the rules, organize, stage and provide judges. Someone must determine and collect prizes to entice participation. Also recruit a master/mistress of ceremonies to ensure a successful show.
If you have exhibits, someone must organize, set up and later clean and pack up the area. The family historian or genealogist will want time to regale participants with their surprises and finds since the last reunion.
Someone must oversee fundraising activities: sell souvenirs, t-shirts, history or cookbooks, organize and stage a silent auction, recruit an auctioneer and assistants for a live auction, and someone to organize and run a raffle.
For a buffet or picnic, you'll need cooks and help setting up food, "manning" grills or smokers, serving and clean up. If you include drinking, you'll need bartenders.
Don't forget to recruit a designated photographer and videographer.
It is also wise to have someone experienced in first aid in case of injuries, bug bites or sunburn!
Assembling a clean-up crew is a great assignment for kids of all ages, particularly if there is a reward of sweets or a small amount of cash.
The Willis Connection, according to Franklin Willis, also has the following committees: event committee, scholarship committee, calendar committee, t-shirt and tote bag committee, photo/DVD committee, and a recipe committee.
Committee roundup
Spaulding Family Reunion
The Benjamin and Edith Spaulding Descendants Family Reunion has a long and storied history of many years. Their officers include a Chairperson, Secretary, and Treasurer and Chairperson of Hotel and Logistics. Their committees include picnic and social, Saturday night banquet, health issues/workshops, hospitality, registration, souvenirs/t-shirts, souvenir booklet and Sunday morning church service.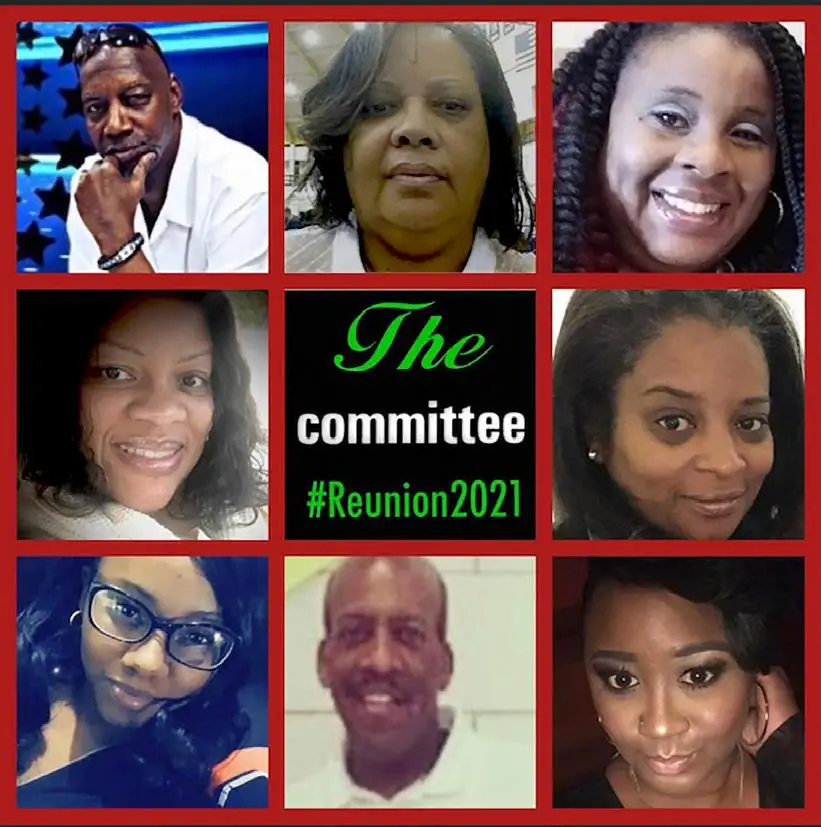 Seidemann Family Reunion
The Seidemann Family Reunion nearing a 90-year record had in-person meetings until the pandemic. According to Phyllis Nauman of West Bend, Wisconsin, "We have not met for the Seidemann committee meetings for the past two years as our meetings were only held through conference calls. Not all of the committee members (including me) have cameras on our computers, if fact, some committee members do not have computers so conference calls worked the best for us."
From Reunions magazine forum
Many years ago Reunions magazine's website included a forum where planners could ask and answer questions.
Amber asked: How did you guys form different committees? Did you just ask around about who wanted to join in?
Linda Lapinski, McHenry, Illinois, of the Payne Family Reunion answered.
This is just a general outline, there are many tasks to be done in planning a reunion and then making it all happen. Each Committee Chairman is responsible for recruiting their own volunteers. First, you need to decide what needs to be done. This is how I labeled my committees:
Development – The main organizer; usually decides where, when, and theme, if any. They are the main contact for all other committees to report to. Decides what activities will take place (you may also want to get input from others on this). I produce newsletters and put up our website (this could be done by anyone, depends on what you are good at). Delegate volunteer duties.
Finance – Sets up the reunion checking account, receives all deposits, pays all bills. Reviews all contracts, reports back to Development.
Food/Clean Up – Contacts local caterers for quotes; reports to Development. Puts together a clean-up crew. If refreshments are being served, plans and shops for items. Reviews hall rental contract for clean-up responsibilities.
Entertainment – Scouts out talent amongst family members or local talent for music entertainment. Plans for games, etc.
Membership/Genealogy – Maintains membership rosters; provides for and solicits family genealogies for sharing at the reunion. Organizes the registration table. Works with Development in putting together "goody bags" to be given at the registration table.
How to get people to serve on committees? First, send emails, call or write letters to everyone asking them to volunteer for whatever committee chairpersons you need or to volunteer to be a helper. If your reunion is going to be a simple picnic in the park, you wouldn't need as much. But if you are going to put on an "event," you need help in the organization and planning. Don't be afraid to ask for help. You may only get away with "designating" duties to your close family members (husbands, parents, siblings). Hold meetings regularly prior to the reunion, discuss what's been done, what needs to be done, brainstorm for ideas.
Again, the best way to get ideas is to read Reunions magazine and the large website at www.reunionsmag.com and on pinterest.com/reunionsmag
Discussion by Linda Lapinski, McHenry, Illinois.
Branch/Outlaw Family Reunion
Rick Branch, Capitol Heights, Maryland, wrote to his Branch/Outlaw family as he began planning their reunion.
This is what a family gathering is all about: coming together on a happy occasion and working together without being forced to. Please contact me ASAP if you are interested in participating as a member of the Branch Outlaw (B/O) Family Reunion committee. The committee and I plan to treat this B/O reunion like the movie Field of Dreams where the memorable line is "If you build it they will come." We want to make the reunion the "Reunion of Dreams" and we want everyone's suggestions.
We want all ages (2 to 99) to let us know what you want. We believe if we create the reunion from your suggestions, then more will come and enjoy it. The stipulations for suggestions are that they are fun, thought-provoking, entertaining, enlightening and most of all the suggestions have to be INTERACTIVE for folks to get up: we have all eternity to lay still. Nothing kills a reunion like a lot of folks sitting and staring at each other thinking "when is this over I am ready to go I am bored."
Please send your ideas for our reunion committee meeting in September. Remember one of the objectives of a family reunion is to strengthen the bond with family members.
In addition to the festivities we will plan, we want everyone to encourage our eldest members to come because they are our most precious commodities and I especially want to interview them so that they can tell us our real history. We will also interview other ages from many walks of life about issues covering various topics. Plus I want to gather information for the creation of a B/O book which will be submitted to and kept in the Library of Congress documenting our family history for future generations. Spread this information to those whom I have not reached.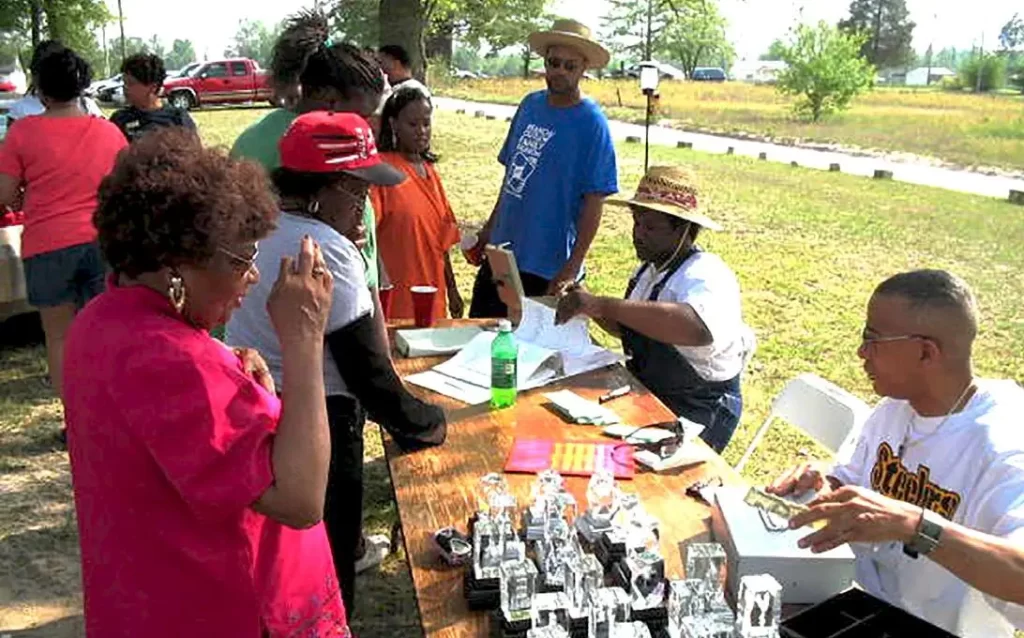 Dixon Family Reunion
Doris Dixon McCall, Redondo Beach, California, wrote that Dixon Family Reunion committee members posted their photos to gain a "visual" of who was working on the reunion. They were in various parts of the country, different generations, hearing about one another, but not necessarily knowing each other. It was great to see their faces.
The reunion committee started preparation in September for the following summer with family member volunteers participating on the committee, headed by a coordinator. They began with monthly conference calls, which then progressed to weekly calls to share ideas, discuss funds and funding, meet and greet, plan a picnic and banquet and determine what each committee member was responsible for.
Canty-Harvin Family Reunion
Marcia A. Jenkins, Newark, Delaware, was chairperson of the Canty-Harvin Family Reunion for their 25th reunion. There are chapters throughout the US and for each reunion, one of the city chapters hosts the event. In earlier years, Canty-Harvin reunions occurred each year but in 2000 they voted to have them every two years. Marcia Jenkins wrote: "Our committee (Philadelphia) was formed right after we took on this huge adventure." Consequently, they started meeting right away and by the time of the reunion, Marcia and her committee had been planning and putting on fundraising events for three years.
Thompson/Campbell/Osgo Family Reunion
Sybel Higgins, Monroe, Michigan, plans a reunion for 160 to 225 people from all over the country. They have committees and let the committee managers do their thing! They assign mini-projects, have regularly scheduled meetings and conference calls with the steering team and committees. Then, six weeks prior to the reunion, they meet and update weekly, then meet daily one week before and re-confirm everything constantly. They have plans, forms and reports in a standard format and expect updates on time. They have a Treasurer and Historian and have a financial meeting the very first hour of the reunion. They keep good records.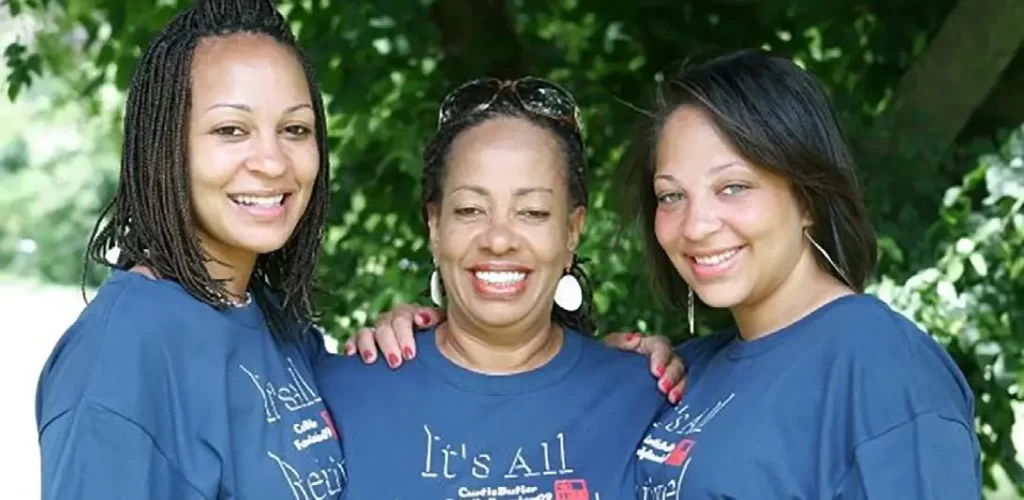 Sybel says, "Don't be judgmental, be helpful and acknowledge everyone's work and input."
Curtis/Butler Family Reunion
Our six-member Reunion Planning Committee began coordinating this year's reunion in the fall. The first mailing to family members announcing the reunion was sent in January followed by frequent email reminders and more mailings before and after registration deadlines. Because this was our first multi-day reunion, we gave everyone the option of paying reunion fees in two installments, due in March and June. Each household was asked to pay a $10 registration fee, plus the cost of the banquet dinner for each family member. Kids' banquet meals were half price. T-shirts could be ordered when registering for the reunion. Fundraisers and money from the previous reunion provided cash for advance expenses (decorations, deposits, kids goodies, etc).
Koehler Family Reunion
The Frank and Emma Koehler descendants meet every five years. They move the reunion around the country so everyone, no matter their location, has the opportunity to attend. They try to keep lodging and reunion costs as low as possible so expenses are minimal because they know travel is the highest ticket item. By having the reunion every five years, they can plan for expenses. Many family members extend their stay in the reunion area and see the sights.
This was the first reunion planned by a committee composed of family branch representatives. Instead of host families from an area bearing the expense, they established a per person charge to cover most site and food costs. They had to do this because of the increase of reunion attendees over the years, the decentralization of family from pockets in the US and Canada and they wanted input to meet interests of ages from 1 to 91. There are only five family members in Virginia, two in their 90s, so when they tallied the reunion survey and the majority voted for Virginia, the move made committee planning and a per person fee possible.
As a family member from Virginia, Frances Koehler was responsible for site selection and coordination with other committee members. She had had substantial experience in meeting and conference planning for community and state agencies and non-profits. She was prepared for this adventure. Having the family branch committee approach has been a great experience because they've gotten to know each other better and have become more aware of what's happening in between reunions. They do not think that they will go back to single family branch hosting for many reasons.
One thing Frances can foresee for future reunions is a need for more ADA accessible options. They will need to look for sites that can accommodate a lot of aging baby boomers. There are not enough resorts or hotels that can meet the needs of aging or disabled travelers. While people without accessibility needs can easily use rooms designed for people who are elderly or disabled, people with these needs cannot use rooms that present barriers.
Reported by Frances Koehler, Richmond, Virginia
Reunion planner, Johanna Roark of Birchwood, Tennessee created this short video to increase Roark-Conner Family Reunion board participation.
The Roark-Conner virtual reunion in the time of Covid was held on Saturday (https://roark-conner.org) which would have been the day they would otherwise have met face-to-face. A Board of Directors ZOOM meeting followed on Sunday in hopes a number of family members would "attend" to catch up since they couldn't meet face-to-face this year. The Board of Directors hosts a meeting at each reunion for the membership to inform them of various ongoing activities, give reports, host a Memorial Service and recognize family members. Twenty cousins participated in the Board meeting.
The Roark-Conner Virtual Reunion from Vivid-Pix Software on Vimeo.