Many of you have attended reunion planning workshops or reunion familiarization (FAM) tours but probably very few have attended a Seminar@Sea. The purpose of either is exactly the same: to introduce you to reunion planning ideas and in the case of the Seminar@Sea, provide an opportunity to experience what your reunion could expect if you chose to take a cruise reunion. This Seminar@Sea was hosted by Norwegian Cruise Lines and Holiday Cruises and Tours of Scottsdale, Arizona, on the NCL Getaway
Reunions represented on the 2016 Seminar@Sea on the NCL Getaway were Military Women, USAF 64E Pilot Training, USNTC Association, USS Copeland FFG25, USS Dale, DLG19, USS Decater, USS Ingraham, USS Northampton, USS Oklahoma City, USS Sea Cat SS399, USS Trumpetfish, VP60, VVA Arizona, VVA Florida, YAGRS and, yes, the Holmes and Greenidge Family Reunions.
If planning a reunion is your responsibility and you have the freedom to explore all options, do not overlook the idea of a cruise reunion. Many reunion planners don't broach the subject of cruising because they haven't experienced it themselves or they think it costs too much. But a Seminar@Sea will solve the first problem and some startling information will take care of the second (about which more later!).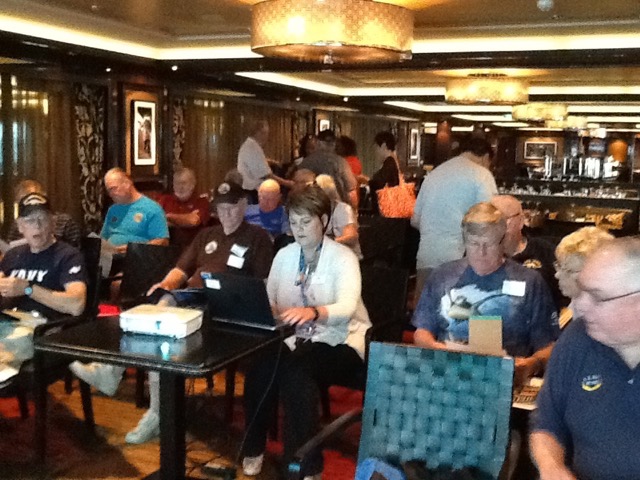 For this Seminar@Sea, there were a couple scheduled meetings when all hands were required on deck! There are many reasons why a cruise is even easier to plan than any other reunion. And that is what we learned and what we experienced @ sea! There was entertainment and dinners for the group while the rest of the time was for enjoying all the ship and its ports of call had to offer.
Let's say you're convinced a cruise is right for your reunion … but you may have to overcome objections from some of your members. Some are afraid of getting seasick but cruise ships today are equipped with gyroscopic devises and stabilizers, which provide a much smoother ride (or is it glide?). Spacious cabins feature private baths, flat screen TVs, huge picture windows or sliding glass doors leading to a balcony. Then, cruise lines have also made big changes. There are fewer dressy, pricey cruises. There are more ships, which means more competition. And cruise lines have discovered more people would fill their ships if they charged less for cabins.
Some cruise lines are friendlier to reunions than others so determine that before making any commitments. Concentrate your search for a ship that welcomes reunions.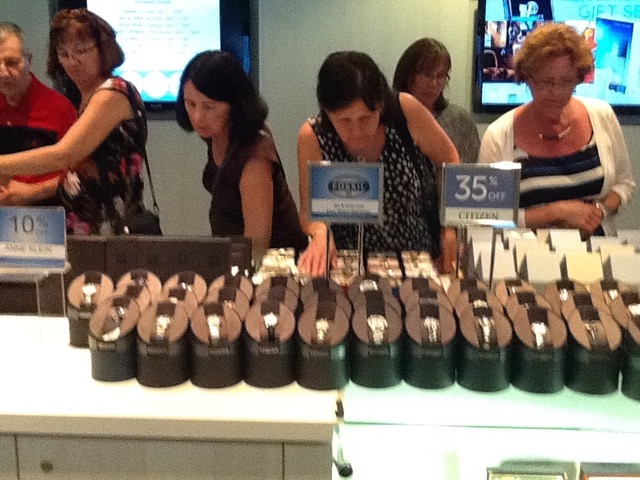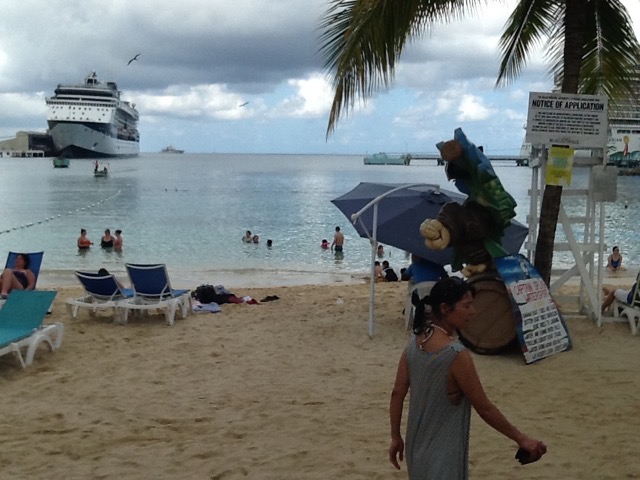 What's there to do?
Your reunion members will ask what there is to do on a cruise ship and you can tell them they will never, ever want for something to do. There are spas, miniature and electronic golf, exercise facilities, rock wall climbing, zipline, walking and jogging tracks, basketball courts, hot tubs, swimming pools, giant waterslides … and those are just a few active things to do. There are games and TV game shows, puzzles, lectures, a library, card rooms, art auctions, cooking and dance lessons. And, after dark, night clubs, lounges, bands and dancing, casinos and first class entertainment every night. For family reunions add secure childcare and activity programs for tweens and teens that allow parents to have time to enjoy all there is to do on the ship.
The advantages for you, the planner, are many!
First is to find a reliable cruise travel agent (we recommend Brian Forrester at Holiday Cruises and Tours, [email protected]) who can handle all the details. You sign only one agreement. There are no cancellation or attrition clauses. No ADA concerns because the cruise line will take care of individuals with disabilities in your group. Your members book their own shore excursions, according to their interests and abilities.
Then, there are the traditions you always enjoy at your reunions. Banquets can be arranged any time. Decorated cakes can be ordered for special occasions and special acknowledgement of your reunion can be made at shows. Space for hospitality, meetings, receptions and group photos can all be arranged. A memorial service @ sea can also be planned.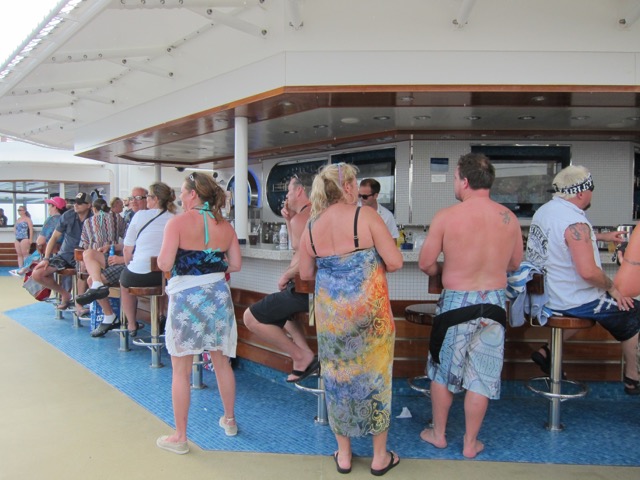 There must be a catch!
So, you're thinking that all sounds great but there must be a catch! There is. You can't bring your own booze. If you do, it will be confiscated and returned when you leave the ship. Also, space on the ship is limited. Hospitality and meeting space will be available only during certain times and usually on "at sea" days. Memorabilia must be packed and stowed each day.
Everybody talks about the food.
Note! That so far I have not mentioned food … well, mainly because it's close to lunch time and I'm hungry and thinking about food on a ship makes me hungrier. Gourmet meals are standard fare. Your choices are from lavish, endless buffets to specialty restaurants for many tastes and there is always food available around the clock. Freestyle was the word of the day on the NCL Getaway, which meant there were restaurants that were included in the cost and offered plenty of choice and then, there were several dining rooms that required an additional tariff. There is no way you can go hungry on a cruise!
Decision time!
Do your homework to select a cruise line. Most cruise lines go to the same ports of call but onboard amenities and accommodations can differ significantly. Some cruise lines are more expensive than others, some offer better facilities/programs for children, tweens & teens, some are more casual about dress codes than others, some cater to and are more accommodating to reunions.
Okay, so here're the hard facts you need to make your decision.
First, it is not possible to answer the question: "How much does it cost?"
There are many factors and variables that affect cost including dates, duration, destination(s), cabin type and ports of embarkation and debarkation.
The best rates are usually in spring and fall and non-holiday seasons. You'll want to compare rates to the duration to get the best deal. Be aware that more and more cruises, especially in the Caribbean, are 7 days including 4 days with ports of call.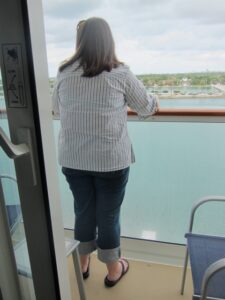 Destination is an important factor in cost. Bahama and Caribbean cruises offer the best bang for your buck. Hawaii and Alaska are examples of pricier cruises. Plus, some destinations are seasonal. Weather and climate could affect your cruise experience. Early spring in Alaska can be a little chillier, but days are longer, wildlife abounds and pricing is great, the Gulf of Mexico and Caribbean, while pretty much the same year round, can suffer in hurricane season (June 1st to November 30th) though costs are better then. The pool bar is very popular
The type of cabin you choose also enters into cost. When booking for a reunion, you'll want to have a variety of cabins; interior, ocean view, and balcony. Interior cabins are least expensive. Modestly priced balcony cabins are the most popular. NCL even has Solo Studio Cabins for single travelers.
Your port of embarkation/debarkation is also a consideration. It is wise to arrive the day before the cruise because the embarkation process starts early. If you choose a large ship, your embarkation and disembarkation procedure can be challenging depending on when you arrive at the pier and how fast you wish to disembark the ship, but cruise lines have a very good system in place, patience is a virtue. If you book a pre/post cruise hotel you can arrange a shuttle to the port. If you drive, you'll have to decide whether to park at the port or at a hotel that has a park and cruise package.
So what next? If you've chosen to work with cruise specialists at Holiday Cruises and Tours ([email protected]), they can help determine the cruise line, time of year, duration, destination and ports of debarkation. They will provide fliers and registration forms for your members to complete and return with deposits. Then, all future payments are made to Holiday Cruises and Tours.
Things have changed. Today, more and more reunions are held aboard cruise ships and the trend is rising dramatically. Join the fun!
Reported by Edith Wagner, editor of Reunions magazine.
This is the nitty gritty part of reunion cruising. Also see "Impressions from the Getaway, a reunion at sea!" coming soon. Look for a 2017 Seminar@Sea!