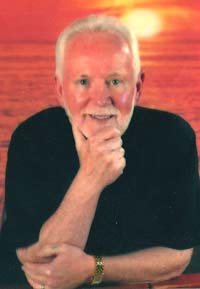 Brian Forrester is Vice President of Sales at Holiday Cruises and Tours in Scottsdale, Arizona. He has been in the Cruise Travel Industry for over 20 years and specializes in group cruise reunions. Most recently he planned cruise reunions for the Stinson 65th Birthday Bash with Friends and Family in Norwegian Cruise Line (NCL) Jewel out of New Orleans and the Sarafolean Lobster Boil Family Reunion on NCL's Gem out of New York.
We asked Brian what made him decide to specialize in reunion groups and what type of groups he has assisted in the past.
I have had the pleasure of dealing with a variety of group types, but mostly military and family reunions. The biggest success for any family or military reunion is the shared experience and terrific memories that are made. Second would be the ship or destination that offers a wide variety of activities to suit everyone and is affordable and meets most people's needs and wants.
Over the past five years we've seen a tremendous increase in the number of family reunion cruises. I attribute that to value and affordability, which plays a huge part in the family reunion groups decision to take a cruise. The upfront price includes all meals, onboard activities and entertainment. We know how those costs can add up at a traditional reunion. Another big factor is that cruises offer so many ways to entertain the entire family, particularly with enhanced kids and tween programming
We know Brian has been on many reunion cruises as the group leader. We wanted to know if he has a favorite and, if so, why.
Norwegian Cruise Line (NCL) is one. I was just on the Norwegian Jewel. The family group I escorted had a good mixture of kids and tweens, and I spent quite a bit of time with the ships counselors to update my experience with their programs. NCLs trademark Freestyle Cruising offers flexibility so everyone, including the kids, gets to do exactly what they want to do. What I really noticed on the Jewel was how well-trained the counselors are (the individuals who staffed the children and teen programs). They have age-based offerings from kid-friendly learning sessions, tween parties and video arcades, to the Guppies program (sensory-based interaction for parents with children six months to three years). The newer ships have plunging waterslides, a two-story Wiiâ"¢ Wall and special recreation programs that include supervision. These programs allow Moms and Dads to enjoy time at the spa, a tour on shore, gaming in the casino, or even a romantic dinner for two.
Most families like the idea of the floating resort where the scenery changes daily but they only unpack once. They can enjoy nightly entertainment and dine as a family or with friends. So much is included: a wide range of accommodations, delicious dining options, award-winning entertainment, exciting onboard activities, a variety of stateroom amenities and more. I found Norwegian to be, first and foremost, a family-centric cruise line. They have won awards for their Splash Academy daily activity program designed for children ages 3 to 13, the Entourage program designed specifically for teens, and a multitude of onboard entertainment and dining options. There is truly something for everyone. I also found that from the minute you board, the crew and staff make it their personal mission to be sure you and every member of your family have the most memorable experience possible.
The perfect family for a Norwegian Cruise Line reunion cruise would be an active family who wants to experience a relaxing, fun-filled, casual, yet entertaining vacation.
Our conclusion is that, if you are considering a cruise reunion, you should contact a cruise group specialist immediately. Cruise group specialists are familiar with the cruise lines, their family onboard programs and policies and will know the ships that will best suit your reunion needs and wants. Cruise group specialists can also make special arrangements onboard for any meeting space required,. They can also get the best fares, make sure everyone has the proper documents, arrange for shore excursions, dinner assignments and special requests. Using a group cruise specialist will save you time and money. S/he will handle all the coordination it takes to get everyone onboard. What else do you suggest?
Choose an itinerary. Do you want an active reunion or just relaxation? Is everyone mobile? Can a wheelchair or stroller easily navigate the roads? Your cruise counselor will get the best deal and amenities. Probably the most expensive part of your trip will be airfare. Ask about pre- and/or post-cruise hotel packages. Spend time at your embarkation or debarkation port. Getting to your port city in advance will ensure you arrive ready for fun.
Of course, we recommend Brian Forrester, who is a Cruise Group Specialist and is eager to help make your reunion memorable.
CONTACT
Brian Forrester, VP Sales
HCTours
6969 E Shea Blvd #145
Scottsdale AZ 85254
Cell 480.332.7294
[email protected]
Brian will ask questions to understand your needs and present what works best for your family. He knows how to get the best deals and how to make your reunion cruise a success. He will work with you to organize deposits, payment plans, announcements, and special arrangements. Relax! He will handle all the details.