Beaches, beaches, beaches. Beaches are the goal of many reunions so let's go to the beach. What do beaches represent? An escape. A special place. A romantic place. A warm place. An edge-of-the-water place.I'm not a devoted beach person. Sand in my shoes is genuinely annoying. However, many significant payoffs make beaches worth considering. Salt sea air is only possible near the sea and sand is an inevitable part of that.
The warm sun of the beach can be an embrace creating a special joy. Stroll at sunrise or sunset for a special sense of well being. And then there are the shells. White and pink, rust, black, gray and orange treasures find their way into homes worldwide to recall lovely memories. Types like bivalves and bastropods with wondrous names like conch, cockle, buttercup, lion's paw or kitten's paw or venus! Shaped like cones, bonnets, tulips or baby's ear. You don't want to walk barefoot on them but you certainly want to collect them to generate sweet memories later. Beaches in Florida are legendary and worth the reputation.
Florida Beaches
Many Florida beach areas are very reunion-friendly because accommodations help keep reunion costs down. By going to an island, you create a captive—and captivating—reunion. Palm Island is a true island resort on Florida's Southwest Gulf Coast along the Intracoastal Waterway, at Cape Haze. Palm Island Resort features 154 villas, two restaurants, four pools with Hydra Spas, recreation center, two miles of private beach, water sports, fishing, boating and Tennis. Tennis is the concentration here, with 11 hard courts.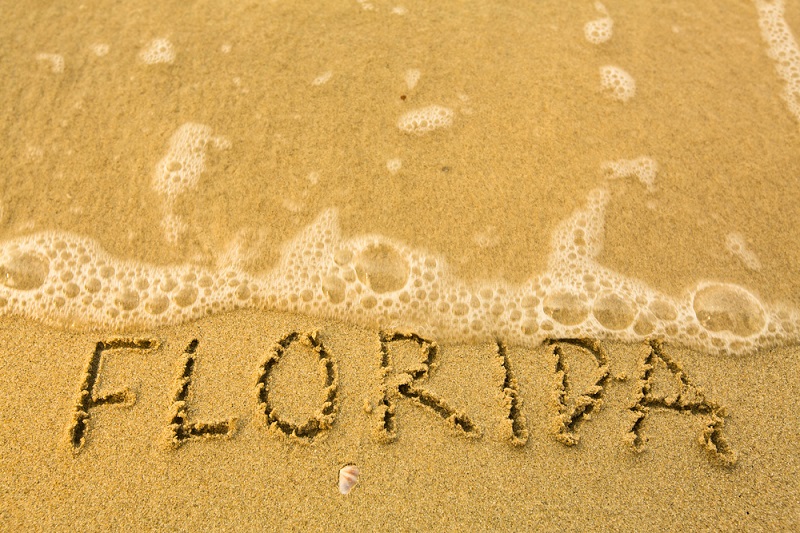 Golf is off the island. Villas are practical and come in very roomy sizes from single to three bedrooms. They are completely outfitted for you to move right in. Kitchens are fully equipped, including a blender for margaritas and a toaster for breakfast so all you need is food. Grill areas are social spots around meal time where mostly men are seen enjoying their part of meal preparation.Collect your food before you arrive. Bring everything on your first trip to prevent disappointment.
There is no easy running to the store once you've arrived on the island, where there is a small store with as many souvenirs as groceries. For a meal out, Rum Bay Restaurant, definitely a family place, is adept at serving small groups, as is nearby Johnny Leverock's Seafood House.At Palm Island Resort, Anna Moody will help make all your details work perfectly. She recalls reunion groups who have enjoyed the island's amenities for years. A few neighbors from Clearwater, Florida, started coming many years ago and turnover has increased the group to 21 families with 46 adults and 32 children who, before the leave each year, book space for the next year. Families are placed in condos as close as possible, and babysitting can be arranged.
Palm Island
The serenity at Palm Island is a big plus. Buildings are on stilts so storm waters can go through and leave the houses behind. There are no ground level accommodations. Access to all condos is by stairways. Climbing steps is required for access. Wheel chairs are out of the question and if someone is on crutches it will be a challenge. (First level accommodations should be requested.)No cars are allowed in the resort. You can rent a golf cart, bike or walk. I found the island small enough that walking was my preference. Come prepared to stay on the island because ferrying back and forth is pricey. Contact Palm Island Resort, 7092 Placida Rd, Cape Haze FL 33946; 800-824-5412; www.palmislandresort.com.
Off-island adventures
When you do leave Palm Island, much awaits in Charlotte County, Florida.Babcock Wilderness Adventures (www.babcockwilderness.com) is a surprisingly interesting place. You must take the swamp buggy eco-tour through Babcock Ranch and Telegraph Cypress Swamp, where you'll see abundant wildlife including alligators, deer, hogs, cracker cows, turkeys, birds and Florida panthers.Visit historic Downtown Punta Gorda (charlotteflorida.com) tosee the city's architectural past and emerging revitalization. Visit Fishermen's Village Yacht Basin (www.fishville.com) for a myriad of boutiques and attractions including a storefront Florida Military Heritage Museum (941-575-9002) and waterfront dining.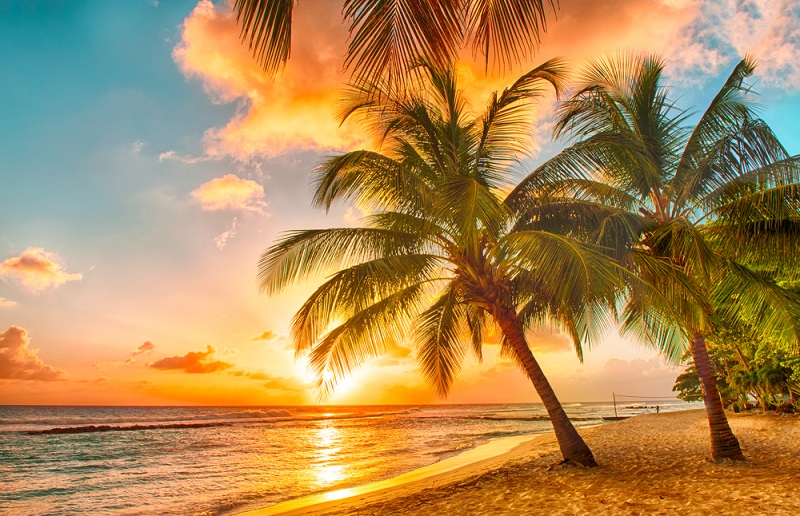 Take a King Fisher Fleet Harbor Cruise (www.kingfisherfleet.com) of some of the 270 square miles of pristine Charlotte Harbor Aquatic Preserve. The Charlotte County Historical Center, with panoramic harbor views, proudly displays new interactive museum exhibits reflecting past and present perspectives. For information, contact Charlotte County Visitor's Bureau, 18501 Murdock Cir, Ste 502, Port Charlotte FL 33952; 888-4PUR-FLA; www.pureflorida.com. If you're planning a military reunion, ask for their Military Gathering brochure. About Spirit Airlines A great way to get to Florida is by Fort Lauderdale-headquartered Spirit Airlines. Spirit offers scheduled and charter service and low fares.
Condos, Villas and Vacation Homes
Choosing a condominium for your reunion gives you some freedoms other facilities do not. If you'd prefer to prepare most of your own meals, condos are ideal. Generally, you'll have more space than in facilities where you are occupying one room with meeting and activity space nearby. Just bring yourself, a change of clothes, your food and everything else is waiting for you. An example is the Outer Banks of North Carolina where the beach is focal to the destination. Vacation homes accommodate nice size families while renting several adjacent homes help expand to a large reunion.
Nature preserves, wildlife refuges, state parks, hiking, hang-gliding and windsurfing are all choices that make the area intriguing. The season and size of your reunion will determine the price of lodging. While most condos, villas and vacation homes are available Saturday to Saturday some can be let for shorter periods depending upon availability. In the Outer Banks area of North Carolina, Village Reality (places from Corolla to Nags Head) focuses each year on a family reunion in their brochure.
Tazewell Family Reunion at Outer Banks area
This year the Tazewell Family Reunion is featured. Their 67 members have visited the Outer Banks area for generations. They enjoy the beaches, pools, golf, tennis and fishing. Contact 800-441-8533; [email protected]; www.villagerealtyobx.com. Pointe Royale Condominium Resort on Lake Taneycomo, Branson, Missouri, reports about their satisfied reunions. The Hoertel Family Reunion appreciated the help in arranging their family reunion and were pleased with the accommodations. Reverend N. Garland in a testimonial said, "From the first encounter arranging the reunion, to the very last detail, you certainly did more than we could have ever asked to make our stay wonderful."
Pointe Royale features a large meeting room in their clubhouse ideal for receptions and banquets, an outdoor pavilion accommodates 100 people. Activities range from golf and trout fishing to playgrounds, two outdoor pools and a nature trail.
Contact Pointe Royale Properties, Inc., 158-A Pointe Royale Dr., Branson MO 65616;
800-962-4710; [email protected]; www.pointeroyale.com.
About the author

Edith Wagner is editor of
Reunions magazine
and
reunionsmag.com
.