When you think about Big Sky country and the wide open west, do you see the proverbial nomadic wanderer á la squinty-eyed Clint Eastwood with a Cigarillo hanging from his lip? You needn't get the hang of Photoshop to substitute yourself for Clint atop that faithful steed. Be a Maverick and get your group together to do some Dances with Wolves. You could become the Magnificent Seven (or 21 or 48) for just a few days during a ranch reunion, without a worry about any Blazing Saddles getting in the way of your fun.
Wind Walker Guest Ranch
So what if your posse consists of the Cisco Kids, Lone Ranger, the Sons of Katie Elder and the Wild Bunch? A gathering at a ranch means there are plenty of activities for all sorts of varmints as well as help in getting the gang together for fun, fellowship and memories. Take Utah's Wind Walker Guest Ranch, for example. "With so many activities to experience and enjoy together and apart, we create a space that allows for reconnection and fun while still being able to go home revitalized and refreshed," explained Brooke Bouwhuis. Of course, there are daily scenic horse back rides for various skill levels: all-day rides, short rides, moonlight rides and specialty rides. For those who really adore the equine life, they also can learn horse grooming and saddling. For those who say, "Okay, been there, rode that; now what?" choose from skeet shooting, fly fishing, Native American sweat lodge experiences, meditative walks, morning Tai Chi lessons, kids' programs, spa treatments, wine tastings, shopping, golfing, and rafting on a country pond. A winter reunion means snowshoeing, ice fishing and first class cross-country skiing. The group may want to take a wagon ride through historic Spring City, experience an interpretive tour of ancient petroglyphs, or enjoy a chuck wagon dinner by the ranch pond.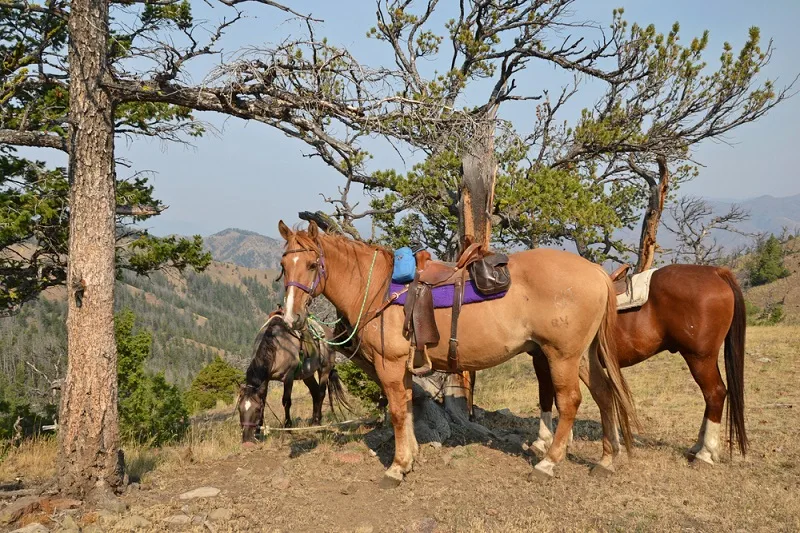 Wind Walker hosts an average of more than 10 family reunions every year, as well as many class reunions, church group functions, youth groups and corporate outings. Suzanne Lemen employed the ranch for a six-night company reunion event for 30 people who ranged in age from 10 to 75 years old. "We have had these trips on three occasions: once on a cruise, once to Banff Canada and once to the ranch," she explained. "The ranch was the most relaxing and easiest of the three and the trip appealed to all ages. The ranch provided a wide variety of activities–not just horse back riding.
There was fishing, golf, sightseeing with hiking, sightseeing with museums, shopping, etc. There were picnics, campfires and visits to the Indian lands." If you're a reunion planner breaking into a cold sweat at the prospect of organizing a meeting with all of these choices, here's the antidote according to Lemen. "You don't have to do anything. All meals and activities are planned and it is all-inclusive. They will customize a package for your group. Babysitting is provided so parents can have quiet time, and it is quiet; no phones or TVs.
We had special needs children, and Loretta and her team accommodated diet issues and special needs to give the parents needed R&R. The facilities are top notch with beautiful condo-type separate buildings that can be configured for large families." Lemen was so impressed that she took her extended family to Wind Walker in the winter for sledding, ice skating, snow hiking, sleeping late, sitting by the fire, attending a rodeo and having a wonderful New Years Eve.
Wind Walker sits in the Sanpete Valley, Utah, rated in the top 10 best recreational areas in the country. "Be it recreation, relaxation, rejuvenation, education, celebration or wedded bliss, we have facilities and planning resources to create unforgettable moments," beamed Bouwhuis.