Reunion Links on the Web
Some of our links are to newspaper articles, which might take longer than usual to load. Please give it time. The articles are well worth it!

Stress-free family reunion by Relationships360 with Tiffany Williams-Jallow and Reunions magazine editor, Edith Wagner.
Reunions Magazine Celebrates 25 years
by Joan Griffis, Commercial-News Danville, Illinois, June 14, 2015

Vacations That Aim to Turn Cousins Into Friends
The Wall Street Journal, May 19, 2015
Planning The Perfect Family Reunion
NAPSI, July 16, 2014
Six Tips for Planning the Perfect Family Reunion
Community Blog, from HomeAway, July 15, 2014
"Help me plan a fabulous family reunion!"
Woman's World, June 9, 2014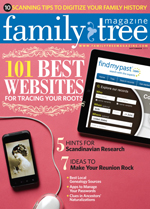 7 Strategies for a Great Family Reunion
by Lisa Alzo, Family Tree magazine September 30, 2013
Just One Big, Happy Family?
by Bruce Feiler, This Life, The New York Times, August 30, 2013
What Makes for a Successful Family Reunion?
by KJ Dell'Antonia, Motherlode, Advertnures in Parenting,
The New York Times, August 30, 2013

Family reunions,
OnPoint with Tom Ashbrook, 90.9wbur, Boston's NPR news station
Roomful of Flanagans attend 100th family reunion
by Andy Fillmore, Ocala Star Banner, July 21, 2013
Help is available for reunion planners
by Joan Griffis, Commercial-News Danville, Illinois, March 31, 2013
Reunion season is in full swing
by Nancy Hastings, Hillsdale Daily News, June 19, 2012
Planning a Family reunion trip
by Susan Glaser, The Plain Dealer, April 22, 2011
Reunited, and it feels so good as kin bond
by Mary Beth Lane, The Columbus Dispatch, September 5, 2011
Reunited, and it feels so good as kin bond
by Mary Beth Lane, The Columbus Dispatch, September 5, 2011
A family reunites
Hundreds gather this weekend for the revived Parker reunion
by Pat Johnson, Des Moines Register, July 21, 2011
In my shoes: Renewing creating memories,
by Sundra Hominik, Richmond Times-Dispatch, September 19, 2010
How to host a family reunion, potluck style
courtesy of (ARA content), August 10, 2010, Creston News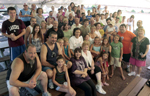 Families reunited
by Elise G. McIntosh, silive.com, Published: Tuesday, July 13, 2010, 5:48 AM

Ask America's Ultimate Experts, Woman's World, July 5, 2010
the link is a pdf file

Reunions help families reconnect with their roots, find a sense of belonging,
By Erin Andersen, Lincoln Journal Star, Posted: Saturday, June 26, 2010
Advice for planning a family reunion,
By Erin Andersen, Lincoln Journal Star, Posted: Saturday, June 26, 2010
Reunion Timtable,
By Erin Andersen, Lincoln Journal Star, Posted: Saturday, June 26, 2010
How to throw a memorable reunion,
by Erin Andersen, Lincoln Journal Star, June 12, 2010
How to throw a memorable reunion,
Baseball News Update: News to Use
Reunions mean big bucks for the travel industry,
Kaleel Sakakeeny, May 31, 2010, Technorati
Visit Fairfax and Reunions Magazine Present 2nd Annual Family …
Edith Wagner, Editor. … "Edith Wagner, Editor-in-Chief of Reunions Magazine, to Give keynote During Free One-Day Event Fairfax County, VA – January 27, …
2009 Lilly Reunion sets Guinness world record
Courtney D. Beckley, Register-Herald, September 18, 2009
Meador said the 80th annual Lilly Family Reunion brought 2585 registered Lillys to Flat Top last month, which tops the Busse's 1998 record of 2369 relatives …
It's a family reunion: here's your guide to planning the perfect gathering.
Thinking about a reunion?
VickyandJen.com, "What really matters" , July 15, 2009
Advice for getting along at the family reunion
Seattle Times – United States
By Cassandra Spratling Makai Wynglass, 1, of explores Belle Isle during the Dugger family reunion on Saturday, July 4, 2009, in Detroit, Michigan.
Getting along at the family get-together
Metro families' best advice for handling procrastinators, pikers and out-of-control uncles
By Cassandra Spratling • Detroit Free Press Staff Writer • July 12, 2009
Family reunion etiquette
Source: Reunions magazine and metro Detroit families • July 12, 2009
Ten Commandments of reunion etiquette
Source: "Family Reunion," by Jennifer Crichton (Workman Publishing, $13.95) • July 12, 2009
Aaboomers.com celebrates National Black Family Month with a reunion feature
Tips for Living: How to act at family reunions
by Robert Walsh, By Robert Walsh, Mormon TImes, Saturday, Jun. 20, 2009
How to organize a family reunion
TIPS FOR GETTING ALL THE FAMILY TOGETHER
From Newsday, Hartford Courant, June 17, 2009
A family needs a reunion
By Kathy Silverberg,
Herald-Tribune Columnist, Sarasota Herald-Tribune, FL, June 12, 2009
Just as families are imperfect, so are family reunions. But that doesn't mean they should be avoided. Both families and reunions are worth the effort. …
THINK SMART
Helpful tips for your everyday life, usaweekend.com, May 17, 2009
FAMILY REUNIONS: Get acquainted, avoid quarreling
by Kathleen Lavey – Livingston Daily – Livingston ,MI, USA
Here are tips from Reunions Magazine editor Edith Wagner on how to break the ice: * Some people think name tags are cheesy, but they can help in a crowd of …
Relative Ease: How to plan a family reunion
From the South Florida Sun-Sentinel
By SUSAN GLASER | The (Cleveland) Plain Dealer, May 4, 2008
All in the Family – Grandparents.com
"From my point of view the number of family reunions is growing," says Edith Wagner, editor of Reunions magazine. She points out that the publication's …
Family Reunion Travel-Family Travel: Travel Video Alert
Cities like Atlanta help families turn reunions into great vacations
By Ellen Creager – Detroit Free Press
Posted at bradenton.com/living/, August 11, 2008
Legacy of farm's ancestors rekindles with each reunion
By KATHY MANGOLD, Special to the Journal Sentinel, JS Online: July 23, 2008
Family reunions become big travel business in South Florida
By Doreen Hemlock | South Florida Sun-Sentinel
July 14, 2008
Family reunion vacations in the Poconos and beyond
BY AIMEE FITZPATRICK MARTIN | Special to Newsday
April 13, 2008
How to organize a family reunion,
TIPS FOR GETTING ALLTHE FAMILY TOGETHER, Newsday
Tips on planning a family reunion, by Susan Glaser
Cleveland Plain Dealer Reporter, Sunday, March 23, 2008
Gathering of the clan builds family
by the Vancouver Sun, August 25, 2007
About 200,000 families across North America get together for reunions each year…
Water parks making it easier for bigger groups to gather and relax
Milwaukee Journal Sentinel (subscription) – Milwaukee,WI,USA
It makes perfect sense that they're as popular as they are, said Edith Wagner, publisher of the Milwaukee-based magazine Reunions. …
How to plan a family reunion, by Ruth Ann Replogle, Enid News, June 10, 2007.
We are family: Organize a destination reunion that gets everyone involved
By Northwest News Group
Good planning makes family reunion memorable, by Crystal Boyles,
Saturday July 14, 2007, independentmail.com, Anderson, South Carolina
Burt(t)schell Family International Reunion Reports 2005, 2007
23 steps to planning the ultimate family reunion presented by Lifetime Products
African American Family Reunion Conference
Better Homes and Gardens – USA
What's the most important decision when planning a family reunion? "Set a date so that family members can put it on their calendars before planning …
Family Reunions – Celebrating Your Roots! Tips for Planning Your Reunion by Carole E. Neal, June 20, 1998
Families forge ahead with summer reunions despite gas prices Boston Herald – May 31, 2006
… July and August, according to Laurence Basirico, professor of sociology at Elon University in North Carolina, who conducted a five-year study on family reunions …
Families relax, rejoice and remember, Dallas Morning News
Episode from PBS Boomers of the Banks, Hill Outlaw Family Reunion.
Explore Pennsylvania, Pennsylvania Department of Tourism
Berks County & The Boone Family Reunion
Fayette County & The Posch Family Reunion
Detroit Convention and Visitors Bureau family reunion services
Dear MYRTLEs Family History Hour talks about reunions. Scroll to January 10, 2006.
How to plan a family reunion, The Colorado Vacation Directory
It's a Family Affair,
Family reunion chat on WashingtonPost.com/liveonline, August 23, 2006
Ready to gather the clan? Start with a workable plan
Los Angeles Times – CA,USA
… relatives who lived in the area. She enjoyed the visit so much that she asked them whether they were interested in a family reunion. …
NPR Talk of the Nation discussion about family reunions
photosbydill.com
Reunion Organizer 101
Better Homes and Gardens – USA
Are you the one who's been the leader in making the reunion a reality? Along with the pleasure of bringing family members together come possible …
Reunion Planning During the Holidays
See Reunions! for a list of upcoming family reunions. See Reunion Archives for past family reunions.
Reunions are the subject of articles all over the world.
Tips for Planning a Family Reunion
Washington Post – United States
… A year in advance is not too early. Ask participants to submit a deposit of $15 to $20 on the reunion fee. Don't accept payments at the door. …
Class Reunions
By Kellie B. Gormly, Pittsburgh Tribune-Review
Monday, December 5, 2011
Believe it! an 80th class reunion!
Ethel Cade plans to celebrate Class of 1928
Emporia Gazette – Emporia, KS, USA
By Joey Berlin Reaching your high school class' 80th anniversary reunion might seem like a big deal to everyone but the person who actually achieves it. …
See Reunions! for upcoming class reunions. See Reunion Archives for past class reunions.
Military reunions
See Reunions! for upcoming reunions for all military branches. See Reunion Archives for past military reunions.
Adoption Reunions
Genealogy
Cyndi's List of Genealogy Sites on the Internet
Genealogy.com: a great place to get started on your search for your family and helpful hints too!

Thinking About a Reunion?

Jeannie Rogers Web Site – Helpful reunions tips abound here.
Reunion friendly accommodations, services, travel agents, and more