A visit to Knoxville, Tennessee, is a cafeteria of wonderful sights and sounds, and an opportunity to touch much history.
To get the lay of the land, you'll want to start with a downtown Knoxville overview tour with Knoxville Trolley Tours (KAT), a free downtown transit service for visitors and residents. The tour encompasses major downtown attractions and facilities, including historic sites, Market Square, Knoxville Convention Center, World's Fair Park, Old City Historic District and more. Call 865-673-3000 or visit www.katbus.com.
If you are lucky enough to be in Knoxville during April's dogwood season, you're in for a real treat. Follow the dogwood trails. Drive through the Sequoyah neighborhood, where some neighbors open their gardens for walks. Simply follow the pink lines in the middle of the street until you see green lines, which indicate you've reached a garden you can visit. The highlight of dogwood season is the Dogwood Arts Festival at newly-renovated Market Square. Festivities include the Foothills Craft Guild Show (the oldest artisans guild in Tennessee) and live entertainment. It is also a good time to explore local galleries on Market Square.
Then, to further orient yourself, visit One Vision Plaza, new home of thecKnoxville Tourism & Sports Corporation and Visitors Center, 301 South Gay St, Knoxville TN 37902; 800-727-8045. While there you can enjoy Blue Plate Live, a thrice-weekly live, traditional music performance broadcast on historic WDVX radio. Blue Plate Live has been a major hit with visitors since it was introduced. Catered lunches and comfortable, friendly, atmosphere accompany live radio performances.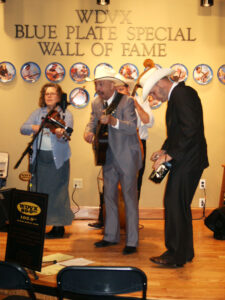 Knoxville is rich in our nation's history. You can explore and enjoy many aspects of the region's history that can immerse you in the Civil War, then catapult you to the atomic age of World War II.
For history buffs, the East Tennessee History Center in the East Tennessee Historical Society (www.east-tennessee-history.org), Knox County Archives and the Calvin M. McClung Historical Collection, an affiliate of the Family History Library in Salt Lake City, Utah, is one of the south's finest genealogy research facilities. This project includes restoration of the 1874 Customs House, the core portion of the building. Visit the Knoxville Streetscape, then return in autumn 2007 to visit when their signature exhibit, "Voices of the Land: The People of East Tennessee," is scheduled to open.
Explore early Knoxville
Preservation is clearly a goal of many historic attractions in and around Knoxville. These are all very interesting steps back in history and reminders about how your ancestors lived.
James White's Fort (1786) is Knoxville's first pioneer structure. White was a politician and general during the Creek Indian War. The fort is an excellent place to learn about life of early settlers. Contact James White's Fort, 205 East Hill Ave., Knoxville TN 37915; 865-525-6514.
Blount Mansion, a National Historic Landmark (1792), was home to Governor William Blount, signer of the US Constitution and Revolutionary War veteran. Contact Blount Mansion Associates, 200 W Hill Ave., Knoxville TN 37901; 888-654-0016; www.blountmansion.org.
Marble Springs State Historic Farmstead was the frontier home of John Sevier, first governor of Tennessee and Revolutionary War hero. Tours of the 38-acre National Register of Historic Places farmstead include the log cabin homestead and five period outbuildings dating from 1780. Contact Marble Springs, 1220 Governor John Sevier Hwy, Knoxville TN 37920; 865-573-5508.
The Armstrong-Lockett House and William P. Toms Memorial Gardens at Crescent Bend, built in 1834, is the oldest continuously occupied home in Knoxville. Crescent Bend was restored in 1977 and is furnished with 18th century antique furniture, decorative arts, and an outstanding collection of English silver. Manicured formal Italian Gardens feature nine terraces and five fountains and thousands of breathtaking, colorful blooming flowers. Contact Crescent Bend, 2728 Kingston Pike, Knoxville TN 37919; 865-544-3000.
Bleak House and the Confederate Memorial Hall (1858) headquartered Confederate General James Longstreet during the Civil War. It now features a Civil War library and museum. Contact Bleak House, 3148 Kingston Pike, Knoxville TN 37919; 865-522-2371.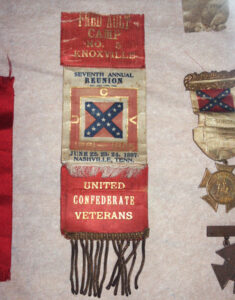 20th century secrecy
Nearby Oak Ridge, Tennessee, was a World War II "secret city" of 75,000 scientists, constructed in 1942. It is the site of the Manhattan Project, where the US government developed the atomic bomb. A visit includes an introductory film and tour of an extensive museum that explains this very important project in our history. At the American Museum of Science and Energy you'll learn about Oak Ridge's leading-edge technology and why it is a mecca for scientific and technological innovations. From genetics to robotics to Internet advances, world-changing technologies continue to be developed at Oakridge. Contact 865-576-3200; www.amse.org.
Don't miss Appalachian culture
The Museum of Appalachia is a must visit for anyone wanting a brush with the truly authentic. This amazing assemblage is the personal collection of John Rice Irwin, founder and CEO of the Museum of Appalachia. If you see Irwin, you'll want to thank him for creating this interesting history collection.
The Museum's 65 acres houses dozens of log structures, the Appalachian Hall of Fame (showcasing unusual mountain relics), the Mountain Heritage Room, live mountain musicians, farm animals and a craft and gift shop. The new Revolution-Era exhibit showcases 200 important artifacts from this period, including: Gov. John Sevier's 1571 family bible reputed to be the oldest bible in the US; a rare American-made Revolutionary War musket; a copper bleeding bowl and "bleeding" instruments; and a Continental army sword.
The Museum of Appalachia can arrange a truly fun event for your reunion, including a visit to the museum, choice of several Tennessee (very yummy) country buffet menus and old-time mountain and bluegrass music. Group size must be at least 30 people. Contact Museum of Appalachia, PO Box 1189, Norris TN 37828; 865-494-7680.
Consider these attractions
Here are more Knoxville area attractions that might interest your reunion.
Take the Cade's Cove Loop Road at Great Smoky Mountains National Park through the 2,500-acre sheltered valley of Cade's Cove, preserved as it looked in the 1800s: abundant wildlife in a pristine cove setting, historic churches, cemeteries, pioneer cabins and Cable Mill Visitors Center. Kids Cove at Knoxville Zoo is a children's attraction based on life in Cade's Cove during the 1800s. Knoxville Zoo, 3500 Knoxville Zoo Dr,, Knoxville TN 37914; 865-637-5331; www.knoxville-zoo.org.
The Lost Sea (part of Craighead Caverns, an historic cave system), a Registered National Landmark, is America's largest underground lake. The one-hour glass-bottom boat tour covers four and one-half acre caverns and focuses on the cavern's history from Cherokee Indian heritage through the Civil War and geological development. Frank H. McClung Museum, a Smithsonian affiliate, emphasizes archaeological research in the Tennessee Valley region, including the award-winning exhibit "Archaeology and the Native Peoples of Tennessee."
The Women's Basketball Hall of Fame celebrates the past, present and future of the women's game (www.wbhof.com). The Ijams Nature Center is 150 acres of woodlands, meadows, nature trails and a boardwalk on the Tennessee River that offers educational programs. Or enjoy the scenic Tennessee River aboard the Star of Knoxville, an authentic stern wheel riverboat, and learn about historic sites and points of interest along the river. Or a 90-minute excursion aboard Three Rivers Rambler pulled by Linday, a 1925 2-8-0 steam locomotive. For an upcoming 50th class reunion celebration, Elizabeth Gouch, Jacksonville, Florida, says a riverboat cruise and sightseeing tour on the river are in their plans.
About the author
Edith Wagner is editor of Reunions magazine and loves to visit reunion places.
Contact these organizations for information and inquire about how they can help you plan your reunion.
Knoxville Tourism & Sports Corp, One Vision Plaza, 301 South Gay St., Knoxville TN 37902; 865-523-7263.
Oak Ridge Convention and Visitors Bureau, 302 South Tulane Ave., Oak Ridge TN 37830; 865-482-7821.
Restaurants
Knoxville is home to many fine eating establishments. These are a few:
Green Hills Grille, 4429 Kingston Pike, Knoxville TN 37919; 865-558-0091; www.greenhillsgrille.com
Market Café, Knoxville Hilton, 501 West Church Ave., Knoxville TN 37902; 800-hiltons; 865-523-2300; www.hiltonknoxville.com
Chesapeake's, 500 Henley St., Knoxville TN 37902; 865-673-3433; www.chesapeakes.com
Nama (a great new sushi bar), 135 South Gay St,, Knoxville TN 37920; 865-633-8539; www.namasushibar.com
Buddy's Bar-B-Q Bearden, 5806 Kingston Pike, Knoxville TN 37919; 865-588-0528; www.buddysbarbq.com
Lodging
Knoxville Marriott Hotel
, 500 Hill Avenue SE, Knoxville TN 37915; 800-228-9290; 865-637-1234
Hilton Knoxville, 501 West Church Ave., Knoxville TN 37902; 800-HILTONS; 865-523-2300; www.hiltonknoxville.com
Holiday Inn Select Downtown, 525 Henley St., Knoxville TN 37902; 865-522-2800