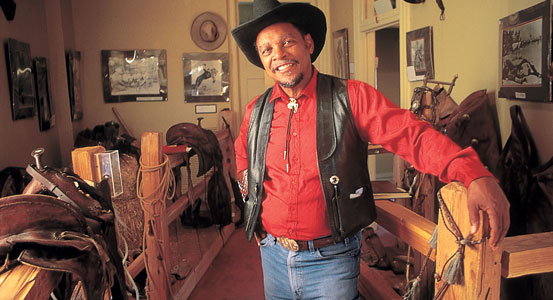 The Black American West Museum & Heritage Center is in the former home of Denver's first black woman physician, Justina L. Ford, M.D., and tells of frontier scouts, hard-working settlers, rodeo heroes and many little-known facts.
Nearly one third of all cowboys out West were black.
There were self-sufficient, all-black towns, populated by families who came West in covered wagons. African-Americans were some of the West's earliest millionaires.
Blacks were military heroes, taking San Juan Hill with Teddy Roosevelt in the Spanish-American War. The museum says the all-black 10th Cavalry should be credited with that victory.
A collection of newspapers, clothes, photos, letters and oral histories formed the nucleus of the museum which formally opened in 1971.
3091 California St., Denver CO 80205; 720-242-7428.