KEY BRIDGE MARRIOTT
1401 Lee Hwy, Arlington VA 22209
703-524-6400 | fax 703-524-8964
Contact Kelly Reckenwald, Catering Sales and Events Assistant
[email protected]
|
www.keybridgemarriott.com
---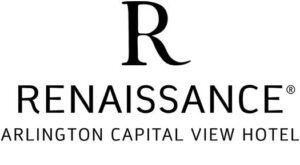 RENAISSANCE ARLINGTON CAPITAL VIEW HOTEL
2800 South Potomac Ave, Arlington VA 22202
Contact Jana London, Catering Sales Executive
571-814-4048 | [email protected] | www.renaissancearlington.com
---

RESIDENCE INN ARLINGTON PENTAGON CITY
550 Army Navy Drive, Arlington VA 22202
703-413-6630 | fax 703-418-1751
Contact Breanna Litle,
[email protected]
---

CHESAPEAKE CONVENTION AND VISITORS BUREAU
1224 Progressive Drive
Chesapeake Virginia 23320
Chesapeake Convention & Vistors Bureau
Can you hear it? That voice inside, beckoning you to get together. Reconnect with friends, families and memories. The refuge, the waterways, the beach – so close you can enjoy them all. For more information on planning a family or military reunion in Chesapeake, VA, call 888-889-5551 or go to www.visitchesapeake.com
---

FAIRFAX COUNTY, VIRGINIA
3702 Pender Drive Suite 420
Fairfax VA 22030
Have your reunion in Fairfax County, Virginia
Enjoy everything that Northern Virginia has to offer. From the monuments and memorials of nearby Washington, DC to the Smithsonian National Air and Space Museum Steven F. Udvar-Hazy Center to George Washington's Mount Vernon Estate & Gardens, Fairfax County is the ideal location for your military or family reunion. Call Visit Fairfax at 703-752-9509, and Dean Miller, our reunion specialist, will go to work for you! [email protected].
FREDERICKSBURG
TIMELESS. That's the perfect description of the Fredericksburg region. Visitors to the area encounter the richness of the American experience, and walk in the footsteps of presidents and generals. They feel the joy of discovery in the Fredericksburg area's unique present and entertaining past, in its historical attractions and battlefields, shops, galleries, beautiful wineries and chef owned restaurants. To book your reunion, please contact Kim Herbert, Conference Sales and Services Specialist at 540-372-1216 or 800-260-3646 | [email protected] | www.VisitFred.com
---

NEWPORT NEWS – Looking for the perfect place to "drop anchor" during your reunion in Virginia? Look no further than Newport News! Minutes from Williamsburg and a short drive to Virginia Beach, Newport News provides the perfect location and services to make your reunion a success, whether you're getting together with old classmates, shipmates or relatives.
We offer the best value and plenty to see and do.
Let Newport News make your next reunion a memorable one!
Call our Visitor Center at 888-493-7386 or email [email protected] to book your reunion today. www.newport-news.org
---
VISIT NORFOLK
232 East Main Street, Norfolk VA 23510. Norfolk's beautifully revitalized waterfront, rich military heritage, and walkable downtown make it the ideal destination for your next reunion. Norfolk is home to the nationally-renowned Chrysler Museum of Art & Glass Studio, Battleship Wisconsin, MacArthur Memorial, Hampton Roads Naval Museum and the world's largest naval base. The City offers thousands of hotel rooms in various price ranges.
Call 800-368-3097 | [email protected] | www.visitnorfolktoday.com