KEY BRIDGE MARRIOTT



1401 Lee Hwy, Arlington VA 22209
Contact Wanel Alford
703-524-6400
Fax: 703-524-8964
Wanel.Alford@marriott.com
www.keybridgemarriott.com
---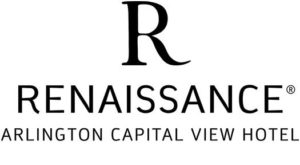 RENAISSANCE ARLINGTON CAPITAL VIEW HOTEL
2800 South Potomac Ave, Arlington VA 22202
Contact Chanelle Johnson
571-814-4048
chanelle.johnson@marriott.com
www.renaissancearlington.com
---

FAIRFAX COUNTY, VIRGINIA
3702 Pender Drive Suite 420
Fairfax VA 22030
Enjoy everything that Northern Virginia has to offer. From the monuments and memorials of nearby Washington, DC to the Smithsonian National Air and Space Museum Steven F. Udvar-Hazy Center to George Washington's Mount Vernon Estate & Gardens, Fairfax County is the ideal location for your military or family reunion. Call Visit Fairfax at 703-752-9509, and Dean Miller, our reunion specialist, will go to work for you!
dmiller@fxva.com
fxva.com
---


The Fredericksburg Region is known for its Colonial and Civil War History, arts community and year-round group-friendly offerings.
Just 50 miles south of WDC, the Fredericksburg Region boasts an award winning distillery, wineries and breweries, outdoor adventures, parks and more.
Make memories with your family, classmates, military buddies in the Timeless Fredericksburg Region.
To book your reunion, contact Victoria Matthews:
540-372-1216
800-260-3646
vamatthews@fredericksburgva.gov
www.VisitFred.com
---

HAMPTON CONVENTION & VISITOR BUREAU 
1919 Commerce Drive, Suite 290,
Hampton, VA  23666
Nestled on the shoreline of the Chesapeake Bay, Hampton is an extraordinary city in the heart of Coastal Virginia. The 407-year old settlement is rich in Civil War history and home to Fort Monroe National Monument, the largest stone fort ever built in the United States. Within driving distance of 75% of the nation's population, getting to Hampton is a breeze, making it ideal for reunion groups. Contact us to learn how the "Honors Our Veterans" promotion can enhance your next military reunion.
Netti A. Fulton, Group Sales Manager:
757-728-5324
netti.fulton@hamptoncvb.com
www.visithampton.com
---

NEWPORT NEWS – Looking for the perfect place to "drop anchor" during your reunion in Virginia? Look no further than Newport News! Minutes from Williamsburg and a short drive to Virginia Beach, Newport News provides the perfect location and services to make your reunion a success, whether you're getting together with old classmates, shipmates or relatives.
We offer the best value and plenty to see and do.
Let Newport News make your next reunion a memorable one!
Contact:
888-493-7386
amoran@nnva.gov
www.newport-news.org
October 13, 2018
Free Reunion Planning Seminar
9 am – 11:30 am, Holiday Inn Newport News, City Center
Contact Andrea Moran, Newport News Visitor Center | 888-493-7386 | 757-886-7777
amoran@nnva.gov
---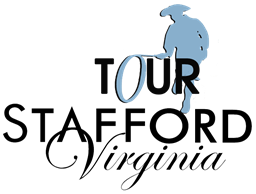 STAFFORD COUNTY DEPT OF TOURSIM
Military Reunions are easier in Stafford/Quantico VA! 
Our lodging choices, complete with hospitality rooms, are as close as 10 minutes from MCB Quantico.
Washington DC lies only 35 miles north.
Enjoy 100+ restaurants, including the famed Globe & Laurel, championship golf, civil war military museums, natural preserves, historic sites and spouse-friendly activities. Custom tours available. Plan now to see the "Final Phase" of the National Museum of the Marine Corps.
Contact Lisa Logan:
540-658-4580
tourism@staffordcountyva.gov
http://www.tourstaffordva.com
---
Stay. Play. Eat. Shop. Plan.
Stay at one of our 6 unique hotels nestled in and around the Revolutionary City. Gather in our historic city while enjoying modern conveniences, world class cuisine, golf courses, spa, and more. Visit our new Liberty Lounge dedicated to active duty, veteran, and retired military and their families. Discover unique shopping experiences in Merchant Square with 40+ shops and restaurants. And with three major airports and Amtrak station nearby, getting to Williamsburg is easy!
To book your next reunion contact us:
800-822-9127
email cwfmeetings@cwf.org
www.colonialwilliamsburg.com/stay/
---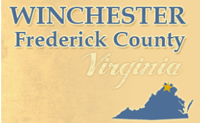 WINCHESTER-FREDERICK COUNTY
Big city conveniences with the charm of a beautiful historic town. Winchester is the gateway to Virginia's Shenandoah Valley, and is only about a beautiful one hour drive from Washington DC. Discover over 30 hotels and 200 restaurants, as well as Virginia's oldest pedestrian mall packed with boutiques, local dining, history and more.
Enjoy venues in the area ranging from rustic group camp sites in the mountains to authentic barns to a luxury boutique hotel in the heart of Old Town.
We'd love to talk – contact Renee Bayliss, our group and reunions specialist:
540-542-1326
bayliss@visitwinchesterva.com
www.visitwinchesterva.com