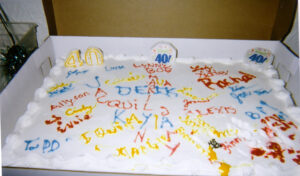 The Knapp/Napp Family Reunion commemorated their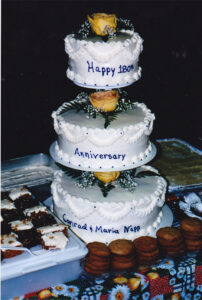 immigrant ancestors' 180th wedding anniversary at a reunion. Descendants of Conrad and Maria Napp, who left Germany in 1846, with nine children and a son-in-law, gathered for three days.
The wedding/anniversary theme was carried out in many ways. Signs included a 180th anniversary sign for Conrad and Maria and a congratulations sign for a family member unable attend because she was getting married that day.
Wedding bells were put on nametags for Diane and Jim Foster, whose wedding anniversary was on reunion day. An anniversary cake created by Ma's Bakery, Bloomington, Wisconsin, acknowledged the 180th commemoration.
Reported by Mary Thiele Fobian
---
James Marek, Altamonte Springs, Florida, reported that his Holloway Family Reunion in New Berlin, Wisconsin, included a gala "Night at the Oscars" for their awards ceremony. A disc jockey played hits from 1955 to 2000.
Things to consider for an Oscar party theme
Your Academy Awards theme will take an Oscar if you use planning advice from Phyllis Cambria and Patty Sachs, celebrations experts, owners of PartyPlansPlus.com and authors of The Complete Idiot's Guide to Throwing a Great Party (Alpha Books, $16.95).
Here are a few of their suggestions to assure that when the "Best Party Producer" envelope is opened you will win a "Lifetime Achievement Award."
Make an "admission ticket" invitation with clip art and print on cardstock. Enlist teenagers, dress them as movie ushers to greet guests, tear tickets and direct them to your "theater."
Get kids, teens and other members to act as "paparazzi" or "autograph seekers" to rush your guests when they walk the "red carpet."
Suspend a shimmer curtain or drawstring drapes from a rod between two PVC stands placed near the entryway to your party. As your guests arrive, have an MC announce them to the other guests and "fans."
Make 8.5 x 11" color copies of photos taken at previous costume parties. Frame and affix the "glossies" to posters promoting film titles spoofing the "starring" photo subjects.
Decorate tables themed to award-winning movies. For instance, decorate a table in western style, serve chili, and/or barbecue dishes and name it "High Noon." Use clapboards to label tables and food items.
Play movie trivia.
Present each of your gussied-up guests with souvenirs like framed Polaroid photos designed as a clapboard or decorated with stars and glitter …
---
Surfing the net for more theme ideas
Surfing family-reunion.com (where they don't use full names), we found these theme ideas.
Jan F. wrote "One of our best themes was the 60s. Everyone wore tie-died shirts and some wore long wigs. Tie a kerchief around your head and look 'cool.' Someone made flower power blooms out of a foam-spongy material and everyone wore one. We played great 60s music on our boom boxes all day."
Linda in Virginia planned her first family reunion expecting many members from England. They chose a "Christmas in July" theme with traditional Christmas dinner and decorated house. The Christmas tree was decorated with wood cutout ornaments. Each green and red ornament had a family member's name on it and silver stars were for members who have passed away. Ornaments were taken as reunion souvenirs and brought back for each following reunion.
And from Dollar Stretcher web site www.stretcher.com (where they don't use names).
"Our reunions usually have a theme in which all the families participate. We have had an Olympics with each family forming a team, Christmas in July, 50s and Knights of the Round Table. These themes encourage everyone to participate and games focus on the theme." KCW
---
Think seasonally
Having an autumn reunion? If it's outdoors and you need something to engage all ages, how about an autumn scavenger hunt? Choose items available only now. Look for red and yellow maple leaves, oak leaves, pine cones, forked sticks, acorns, pebbles, thorns, moss and dried flowers.
Consider bobbing for apples and pumpkin carving, an autumn activity everyone loves getting their hands into.
---
Ethnic
An ethnic theme is fun and an important source of education and pride. Ask your group historian for suggestions and information. Include costumes, music, dancing, food and re-enactments. If your group originated from many ethnicities, celebrate the diversity, celebrate all of them.
---
American history relived
Revolutionary era; Old West, cowboys — have a party around the campfire, read cowboy poetry, square dance, sing. Stage re-enactments or have someone teach Western dancing.
---
Eras
Gay (18!)90s; Roaring 20s — dress like flappers, teach the Charleston; Big Band 40s — stage a canteen dance; Rockabilly 50s; 60s Hippies and Flower Children, 70s Disco.
---
Celebrate events
Kentucky Derby, Oscars/Emmys — fashion your awards ceremony like the really lavish affairs; World Series, Olympics — make your tournament a group Olympics; Super Bowl, Space Odyssey — ask everyone who remembers to tell about when they saw the first person walk on the moon.
---
Crazy costumes
Outrageous ties, crazy sweaters, silly socks, denim and diamonds, vintage from the different eras.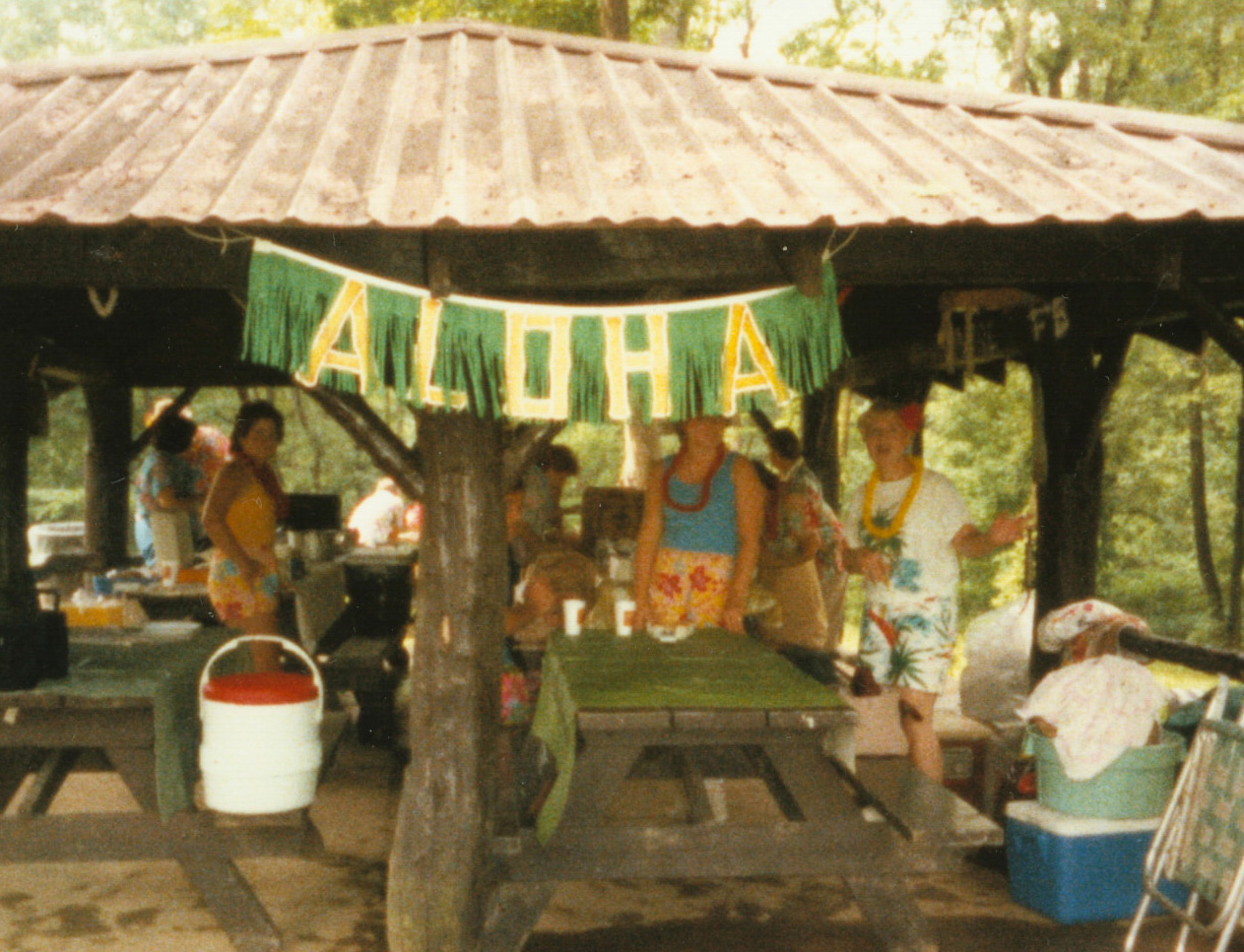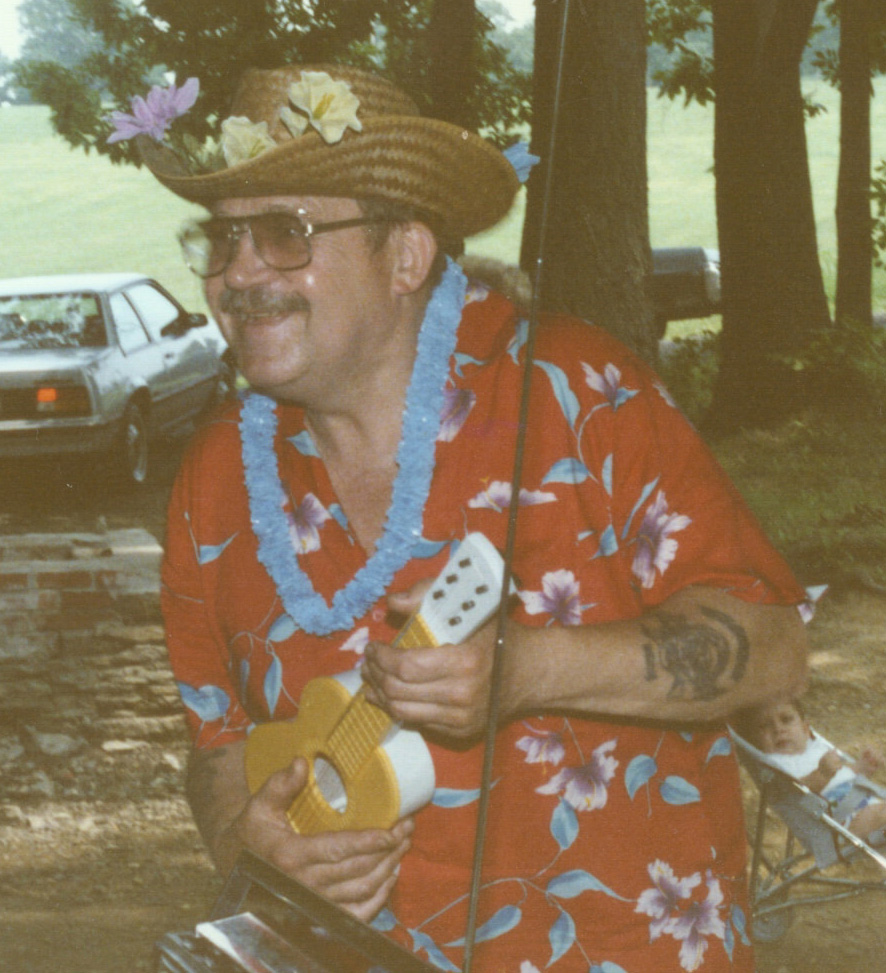 ---
Miscellaneous
Hawaiian luau — encourage costumes, hand out paper leis, build palm trees, spread a little sand, sing Hawaiian songs.
French bistro, Mardi Gras, regatta, pirates, tropical paradise, Cajun, Caribbean, beach, casino night, and any other theme you can think of from movies or TV (Sesame Street, Star Trek, This is Your Life).
Carrie Cordero asked everyone at the Hernandez Family Reunion in El Paso, Texas, to wear luau attire and everyone participated. She bought leis from Oriental Trading (which were cheap). Everyone had a good time and danced the night away.
---
Surprises
Christmas in July; beach in December