The single most asked question about a cruise is, "how much does it cost?" Unfortunately, there is no simple answer. There are many factors and variables that affect the cost of each cruise.
Time of Year – As with many things in the hospitality industry, time of year is a big factor. Some times are better (less expensive) and other times are more expensive (supply and demand). Most cruise lines offer their best rates for many destinations during spring, fall and non-holiday periods. Weather and climate are considerations too. For instance, an early spring cruise to Alaska will be chillier, but could be sunnier, whereas in late summer, it could be warmer, but more chances for rainy weather! The Gulf of Mexico and Caribbean are pretty much the same year round but hurricane season is a consideration as costs are lower during September and October.
Duration – You might think 3, 4, or 5-day cruises would be cheaper than 7-days or longer. You'd be surprised to learn this is not always the case. Always make comparisons when you're planning, especially in the Caribbean.
Destination – Caribbean cruises probably offer the best bang for your buck, but try to stay away from September! Besides Florida, cruises are also readily accessible from ports in Texas, Mobile, Alabama and the Gulf of Mexico. Canada/ New England and Alaska cruises are very popular with groups and also relatively reasonably priced.
Type of Cabin – Interior cabins (no windows) are the least expensive aboard a cruise ship. Balcony cabins are the most popular and modestly priced on most cruise lines, because new ships have a lot of them. Suites and Penthouses are the most expensive but also more spacious and offer nicer amenities.
Port of Embarkation/Debarkation – How much will it cost to get there and get home? Some ports of embarkation, such as San Juan, Puerto Rico, have great itineraries where you are in a port every day, but the cost of the airfare getting there can be expensive. If you drive, another consideration is the port's parking fees. Check hotels nearby for Cruise and Park packages.
Choosing a Cruise Line – There are plenty of cruise lines to choose from and some-thing for everyone using a travel professional will help you sort through all this.
THE CRUISE PROCESS
The decision to take a group on a cruise regardless of destination, can appear daunting. It's unfamiliar. What do you have to do to arrange a group cruise? The answer is, "not much."
You determine the time of year (dates), duration (number of days), destination, and port of departure and return.
Contact a reputable travel agent who specializes in cruises, to book the cruise to guarantee a block of cabins at specific rates.
Holiday Cruises and Tours specials in reunion cruises and makes flyers and registration forms for you to send to members.
Members complete and return registration forms and deposits.
The cruise agent collects payments, updates the group regularly, and can arrange pre/post-hotel accommodations and shuttle service to the port of embarkation.
You need only make the decision to "let's do it."
QUESTIONS THAT WILL PROBABLY ARISE AT YOUR BUSINESS MEETING
Q – What is the price?
A – The price will vary for 5 to 7-day cruises depending on the season. Fall is always the least expensive because of supply and demand. Rule of thumb is $60-$90 per day per person for a 5-day cruise; $90-$110 per day per person for a 7-day cruise. These rates are based on interior, oceanview and standard balcony cabins. Suites and above are available at additional cost.
Q – What's included in the price?
A – All taxes, port fees, government fees, all onboard meals, 24-hour complimentary room service, nightly entertainment including Las Vegas/Broadway style shows. You may also want to include prepaid gratuities (average $13 per person per day).
Q – What is not included?
A – Insurance, alcohol, sodas, spa treatments, casino, onboard purchases and gratuities, fuel surcharges, if applicable, and excursions.
Q – Single vs double rates?
A – Singles rates are double the cost with the exception of taxes and fees. Find another person to share a cabin or ask to be put on a share list to be partnered with another single traveler. Some new ships offer studio cabins for singles.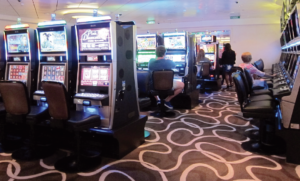 Q – Is there an advantage to book early?
A – Yes, early indication of membership numbers, better stateroom selection
(especially if you want cabins close to each other).
Q – Will there be a hospitality room on the ship?
A – Depends on your group's size, but usually there are plenty of places to meet and enjoy camaraderie.
Q – Will there be group photos?
A – You can arrange a free group photo session with the ship's photographer, but there is a cost to purchase pictures.
Q – Will there be a list of attendees and cabin numbers while onboard?
A – Yes.
Q – Will there be an area for a memorial service?
A – Yes, this can be arranged.
Q – Will we have a private banquet?
A – No, but every night you will be seated at the same tables, in same area of the dining room and literally have a banquet every night.
Q – Will there be any private functions?
A – Yes, if the group meets the minimum group qualifications, there can be at least one cocktail reception for 1 hour with complimentary beverages. Arrangements for other functions can be made.
Q – Can group shore excursions be booked in advance? Would there be a discount?
A – Group shore excursions can be pre-booked with a discount.
Q – What is the cutoff date for registering for the cruise reunion?
A – The cutoff date is generally 75-90 days prior to the cruise. If members book after that date, they will pay the prevailing rate, but will receive the same group amenities.
Q – Will there be secure parking at the pier, if we drive?
A – Yes. Average cost is $20-$25 per day.
Q – If we fly the day before or want to stay after the cruise, will there be accommodations?
A – Yes, arrangements can be made for pre and post-cruise hotel accommodations at an additional cost.
Q – Will there be transfers from the airport to the ship?
A – Yes, you can purchase transfers through the cruise lines, airport shuttle service or taxi. Costs vary.
Prepared by Brian Forrester and John Baker of Holiday Cruises and Tours of Scottsdale; 480-998-1112.