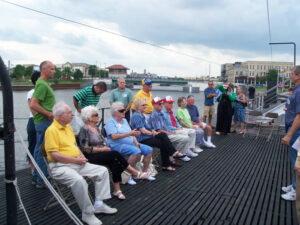 The Wisconsin Maritime Museum in Manitowoc, Wisconsin,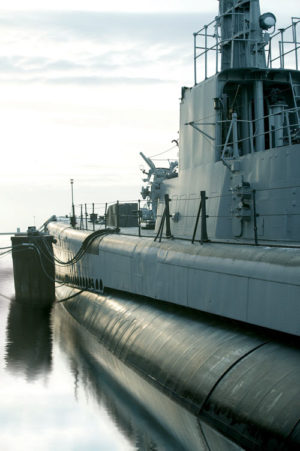 is one of the largest maritime museums in the Midwest, and perfect for all reunions, especially Navy groups. The Museum offers special meeting facilities and friendly staff to help organize your reunion. Arrangements can also be made for your reunion to visit local shipyards or experience an engine start-up of a World War II submarine.
The Wisconsin Maritime Museum strives to educate the public about the maritime history of Wisconsin and the Great Lakes, and includes 12 galleries and exhibit areas, along with USS Cobia, a World War II submarine.
The Museum welcomed the crew of USS Cobia for a reunion last year. Visitors to the Museum were invited to meet the men who served on board USS Cobia during WWII, to hear first-hand accounts of what it was like living on a submarine.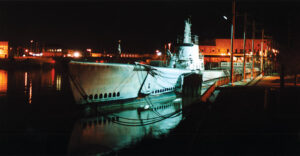 The reunion started Friday morning with a business meeting that was open to the public. Other activities included a ceremony for the crew on the deck of the Cobia and engine start-up. On Saturday the crew manned the positions they had held on the submarine during the War, and visited with guests during tours. Visitors were treated to stories of actual events on the submarine talking one-on-one with Cobia vets.
The Museum's Riverview Room seats 120 and overlooks USS Cobia; it can be divided for smaller groups. The Roof Deck overlooking Lake Michigan and Manitowoc is great for open-air evening functions, with a small concession area for refreshments and receptions (available May 1 through September 30).
The Board Room, with its pilot house decor and breathtaking views, is available for small parties up to 16 people. Museum staff can suggest caterers for every price range.
For information, contact Mike Johnson at 866-724-2356, ext 106; [email protected]. Also contact Manitowoc Area Visitor & Convention Bureau, 920-686-3071, www.manitowoc.info.