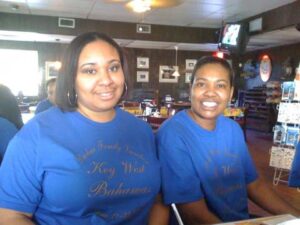 The Parker family decided to do something a little different for our reunion. Usually we have a very structured reunion, including picnic, outing, and banquet. We decided on a cruise, and then we decided to make it laid back and relaxing: a five-day cruise to the Bahamas. We chose Royal Caribbean cruise line. Family members had cruised with them and recommended them highly.
We used a Royal Caribbean travel consultant. A bonus we learned about is that you lock in your rate, and if that rate comes down you get the lower rate. Sometimes you can get a better room and floor for less than the original rate. I paid $300 less with a three category upgrade. All our dinner tables were grouped together, so even if we did not see each other throughout the day, we had dinner together. You'd be surprised how often you see each other on a ship that carries over 2,000 people.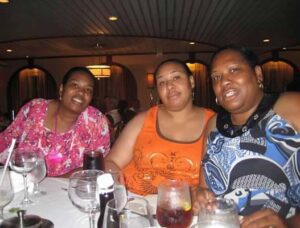 The feedback about the cruise was excellent. Everyone loved it. The ship had so much to do. It was as busy or relaxing as you made it. Since rooms on the ship are in categories, you could adjust your budget. More of our younger family members participated because they could stay in inside rooms on low floors for a lower price. Cruising is less stressful for the planner because, once on the ship, you don't have to worry about caterers, banquet halls or transportation.
Overall, we think that cruising is a nice break between regular reunions. We can't wait for our next one.
Reported by Sylvia Robinson, Ypsilanti, Michigan