From Gannett News Service, Press & Sun-Bulletin, Binghamton, New York.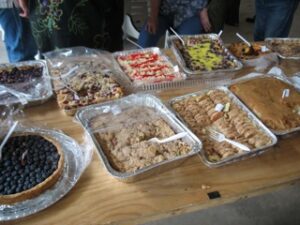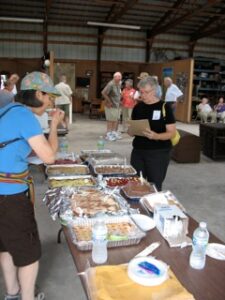 Bake-off. Have relatives bring their best cakes, pies and cobblers from all over the country. A panel of judges selects the best and awards bragging rights to the winner for the next year. The Seidemann Family Reunion always holds a tasty bake-off called a Kuchen Contest.
Speech contest. Improve younger family members' public speaking skills with an oratorical contest and give a savings bond as a prize.
Showers. What better time than when everyone is together to set aside time for baby and wedding showers?
Talent show. Showcase family members who sing, dance or play an instrument well.
Family tree. Plant a tree in a spot significant to your family to honor your ancestors. As it grows older, commission a plaque explaining its importance.