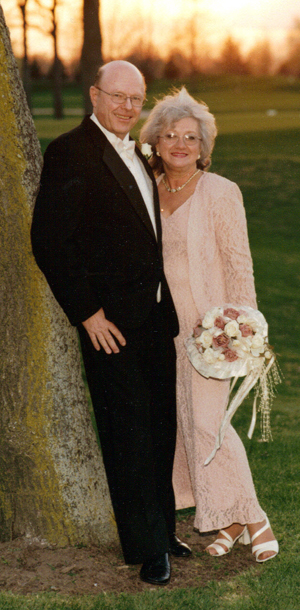 By Donald L. Dereadt
During the twenty-five years I spent in the military, I lost contact with many friends and acquaintances. Then one unsuspecting day, I received an email from the Osborn High School (Detroit, Michigan) reunion chairperson. After a long and exhausting search, I received an invite to our upcoming 40th reunion. I attended the reunion and it completely changed my life forever. So much so, that I later sent her the following letter:
"Nancy, your relentless efforts searching for missing class members brought me to my first reunion. Moments after I entered the reunion hall, I ran into my childhood neighbor, Sandi. We grew up best of friends, both attending Gabriel Richard Grade School and Osborn High. Although Sandi and I never formally dated, we were part of a group that enjoyed parties, dances and just hanging around. There always seemed to be a special attraction between us, but for the most part, Sandi and I were always there for each other.
We became re-acquainted at the reunion and brought each other up to date on our lives. We enjoyed dinner with fellow classmates, talked, danced and before the reunion was over, we exchanged contact information. About a year later, I asked her out to a July 4th celebration. Instead, she invited me to her family BBQ where I met her son and daughter along with their spouses and grandchildren. Throughout the ensuing months, we saw more of each other, and before long, we knew we were in love and eventually we married.
So you see, your efforts in locating classmates not only proved rewarding, they had a profound effect on our lives by allowing us to reunite and to fall in love. We both thank you for your perseverance and ask that you never give up until the last missing grad is found – it may turn out to be the most important day of their life."
About the author
Donald L. Dereadt lives and writes in Shelby Township, Michigan.