To get back to our roots, the Werdel Family Reunion planned a bus trip of Oelwein, Iowa. There was a drive through a small Amish community, cemetery visit to ancestor's graves, including those of Bernard and Elizabeth Werdel, the Historical Society Museum, Railroad Museum and a windshield tour and stops at houses, schools and churches where many of our ancestors lived, worshipped or were educated. The tour included lunch at a local restaurant.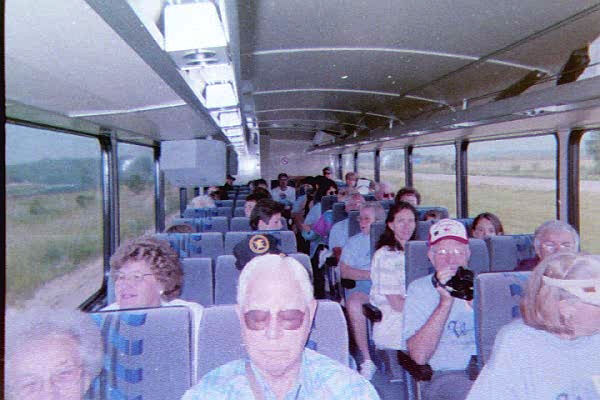 I contracted with a reliable bus company and was fortunate that no advance deposit was required. I could cancel without penalty a week before the reunion, so I asked for more buses than I thought I'd need; always better to have too many than not enough. I also checked seating capacity and whether buses had restrooms, microphones and air conditioning. I also asked whether the bus driver was familiar with the area and would be adaptable to changes.
The itinerary was planned with approximate times, allowing flexibility for extra or less time at each stop. I also did a "dry run" the day before the reunion so we could keep the bus driver on-track. I developed a great appreciation for tour guides after my brief stint as one.
I wrote or called someone at each tour stop several months in advance and again about two weeks before the reunion to be sure they were prepared. It is important to contact churches to be sure doors are open and that no wedding or other functions are planned. Provide your phone number so someone from the church can contact you about unexpected events.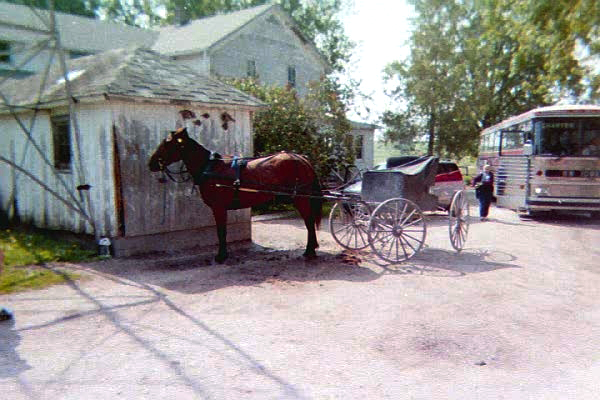 Overall, I was extremely pleased with the outcome. In retrospect, I would have done a couple things differently. First, solicit more help! I was so busy tending to details, I didn't have as much time to spend with individuals as I would have liked. Second, the stop for lunch yielded some surprises. Everyone paid for their own lunch and management added a gratuity and beverage to each check, although some people only drank water. This resulted in some confusion and long lines when paying for the meal. Including the price of lunch with the bus trip would have solved the problem.
Reported by Virginia Aitken, Havelock, North Carolina