It seems that men and boys would view Green Bay as a great reunion destination where they could worship at the altar of the Packers (www.Packers.com). The Packers are not just a football team (Go, Pack!), but an institution. They are the only non-profit, community-owned major league professional sports team in the US. They are revered like no other football team and it is well worth soaking up a little of that admiration, no matter how you feel about football.
Lambeau Field will be your destination and a well-guided tour is the place to start. You'll not have access to the field or the underbelly of the stadium except on a tour. It starts in the shadow of Packer legends Curly Lambeau and Vince Lombardi, names and histories quite familiar to even casual football fans. Also in Lambeau Field are the Packer Hall of Fame–where 90 years of history come to life, and the Packer Pro Shop–where you, too, can join the saturation of people wearing Packer gear.
A very special Packer-only tradition that you must include if you're there during pre-season … watching players go from the locker room to the practice field several city blocks away. Young Packer fans — from about four years old through junior high school age — line up outside the locker rooms with their bicycles, skate boards and scooters, hoping a player will pick their "vehicle" to ride while the kids run alongside carrying players' helmets. Take your kids' bikes and have them line up for the glory!
Packers practice is free and open to the public. Arrive early and join the railbirds to see Packers in action. That may be your best and only chance to see the team up close, because all games are sold out with a waiting list of almost 100,000 for season tickets and a wait of 956 years, according to Wikipedia.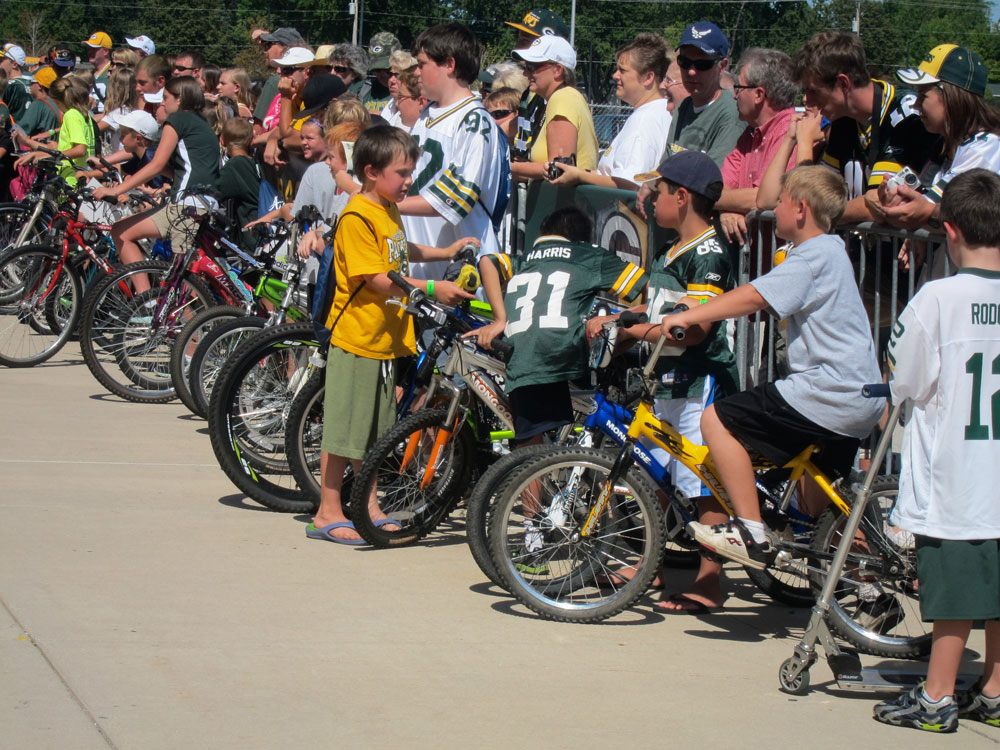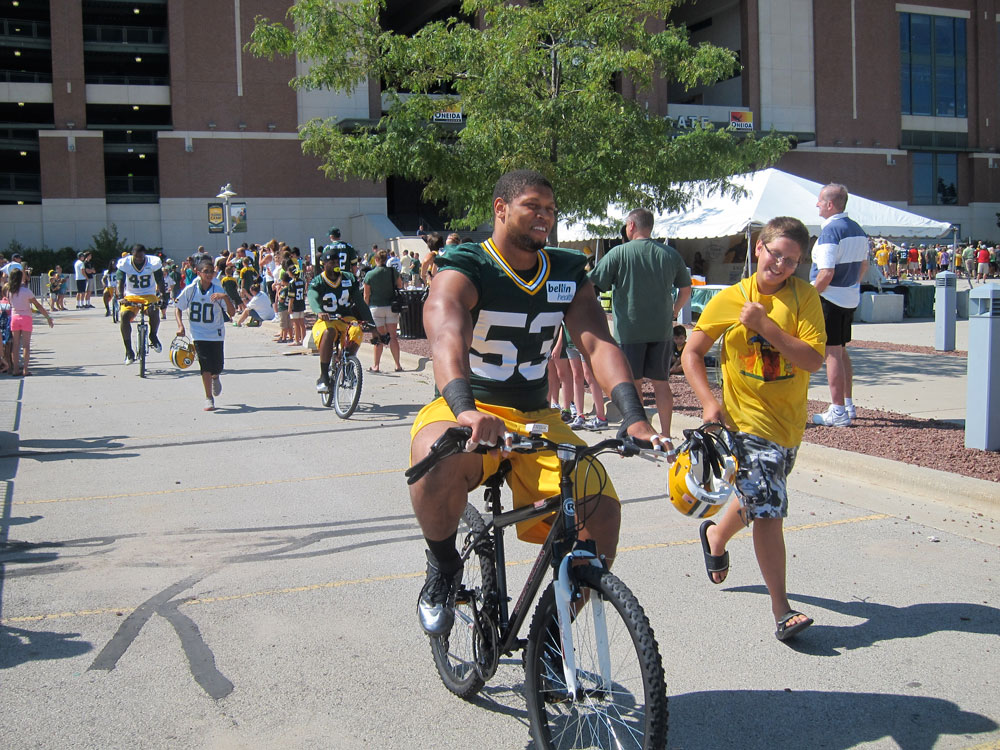 About the author
Edith Wagner is editor of Reunions magazine and, yes, a Packer fan.