Family Business: incorporating your reunion
by Sarah Jaquay
The Spaulding Empire
Businesses are created to solve problems; incorporating a family reunion is no different. "We did it to emphasize the importance of family. There's been a degradation of family in our culture," Vincent Spaulding said. He has been active in his family reunions since his father chaired one in Greensboro, North Carolina, in 1988. He currently serves as president of the 3,000-memberBenjamin & Edith Spaulding Descendants Association (BESDA), Inc., and the family's foundation, The Benjamin & Edith Spaulding Descendants Foundation (BESDF), Inc. Both are incorporated in North Carolina, where the family originated.
A proud history
According to the Spaulding family's website, their diverse descendants trace back to Benjamin Spaulding, a "free man of color," who married Edith Delphi Jacobs, an Indian woman born in 1786. "Our family comes from the Bladen/Columbus County areas of North Carolina," Vincent said. Benjamin was a successful businessman who distilled turpentine and had 10 children who begat 83 grandchildren. The rest of their interesting tale may be found at www.spauldingfamily.com.
But this story is about why families set up corporations to run their reunions and to conduct charitable activities such as scholarship programs.
Why a corporation?
There are several advantages to the corporate form (as opposed to sole proprietorships and partnerships). The main advantages are limited liability and continued existence. The difference between a sole proprietorship and corporate ownership is best illustrated by the following scenario. A customer in a store slips on a banana peel and sues the store owner. If the business is a sole proprietorship or partnership, then judgments against the owner may be satisfied using the owner's business and personal assets. However, if the business is a corporation in good standing under state law and the store is property belonging to the corporation, judgments may be limited to the corporation's assets.
Another benefit of incorporation is that the company's business can continue beyond the life of its original owners. If the sole proprietor dies and no one in the family wants to run the business, it may have to close. Corporations, on the other hand, can continue to exist beyond the lives (or even involvement) of the original incorporators so long as they comply with applicable laws and practices.
Military Reunions
There are actually 27 different subsections under Internal Revenue Code (IRC) 501(c) by which organizations may seek exemption from federal taxes. The section dealing specifically with veterans' organizations is 501(c)19. IRC 501(c)23 applies to veterans' organizations created before 1880. Section 501(c)19 deals with veterans' posts or organizations as well as auxiliary groups connected to military posts. Some veterans' groups that hold reunions, such as The USS Rankin Association, enjoy federal tax-exempt status pursuant to this section. See www.ussrankin.org for more information.
Some veterans' groups, depending on their purpose, may be exempt under other sections of 501(c), such as: 501(c)(4) – social welfare organizations, 501(c)(7) – social clubs, 501(c)(8) – fraternal beneficiary societies, 501(c)(10) – domestic fraternal societies and 501(c)(2) – title holding corporations. See Publication 3386, Tax Guide for Veterans' Organizations, for more information, and–of course–seek advice from a professional when incorporating and establishing any tax-exempt organization.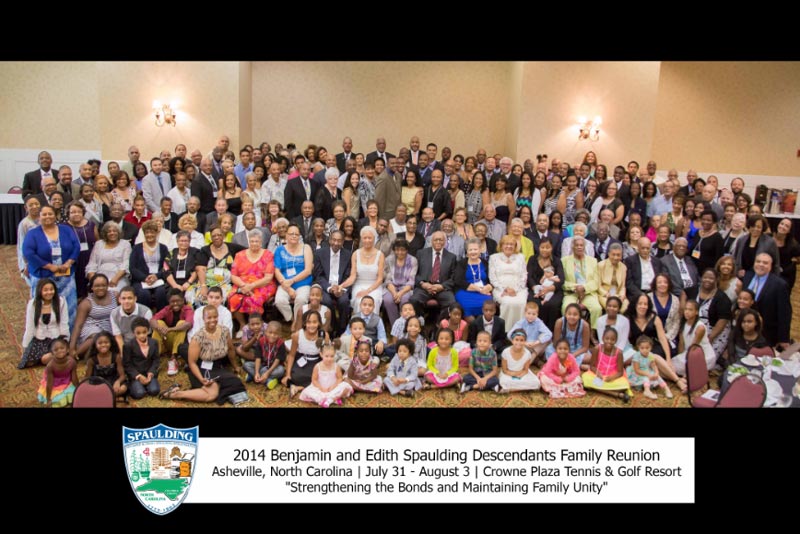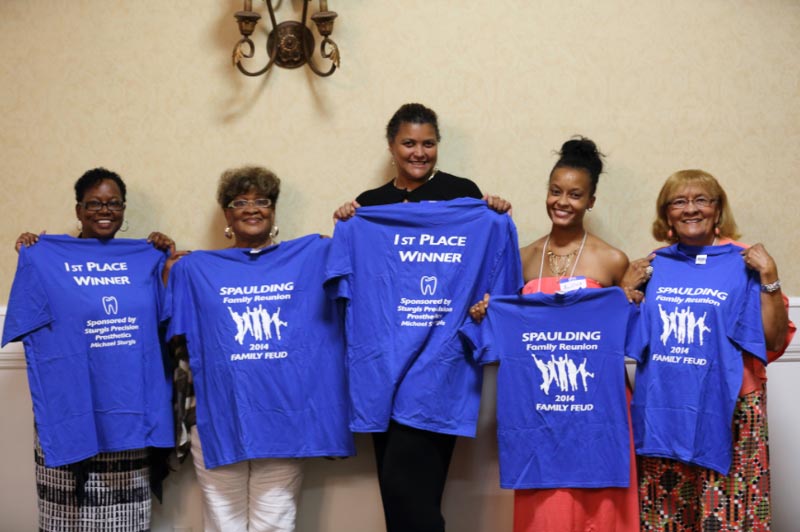 Reunion reasons
Paul H. Feinberg, Esq., recently retired from Baker Hostetler in Cleveland, Ohio, is an expert on tax-exempt organizations (TEOs). He has been active on the American Bar Association tax section's exempt organizations committee. When asked what might motivate families to incorporate their reunions, Feinberg responded, "to run their reunion business, to make sure their reunions continue and limited liability reasons." The sheer size and complexity of hosting large reunions every other year motivated the Spauldings to incorporate. "Our major product is our reunions, which are getting to be convention-sized," Vincent said. There have been up to 600 Spaulding reunion attendees in the past, and 450 attended their Myrtle Beach reunion in 2006.
Vincent explained that BESDA, Inc., grew out of the association's permanent reunion planning committee, which handled "every non-location-specific task associated with running a reunion." These tasks include negotiating hotel contracts, maintaining the family directory and planning the budget. Their reunion budgets are funded primarily by registration fees, and include meals and lodging, souvenirs, picnics and bus transportation to events. "We have early bird, regular and late registration fees, which go up accordingly," he said. The family's 2008 reunion will be in Washington, DC, at a Marriott Hotel a half-block from the National Mall. The Spauldings host non-Carolina reunions every other time "to expose family members to places they might not otherwise visit," Vincent said.
What's profit got to do with it?
The world of corporate entities may be divided into for-profit and nonprofit corporations. Laws and regulations governing both are complex. Almost every word is a technical term defined under state statute and/or the Internal Revenue Code (IRC). Rules can have as many exceptions as regulations promulgated under them. As a result, Reunions Magazine readers should always consult competent legal advice in the state where they wish to incorporate either type of organization.
That said, a couple of general distinctions may be drawn. Generally, for-profit corporations make profits for the purpose of enriching founders, employees and shareholders, plus they pay state and federal corporate taxes. Nonprofit corporations may be formed for charitable or other nonprofit purposes and are not permitted to distribute their net profits to their founders or members. They enjoy exemption from federal corporate income taxes, if they qualify under one of the subsections of IRC 501(c).