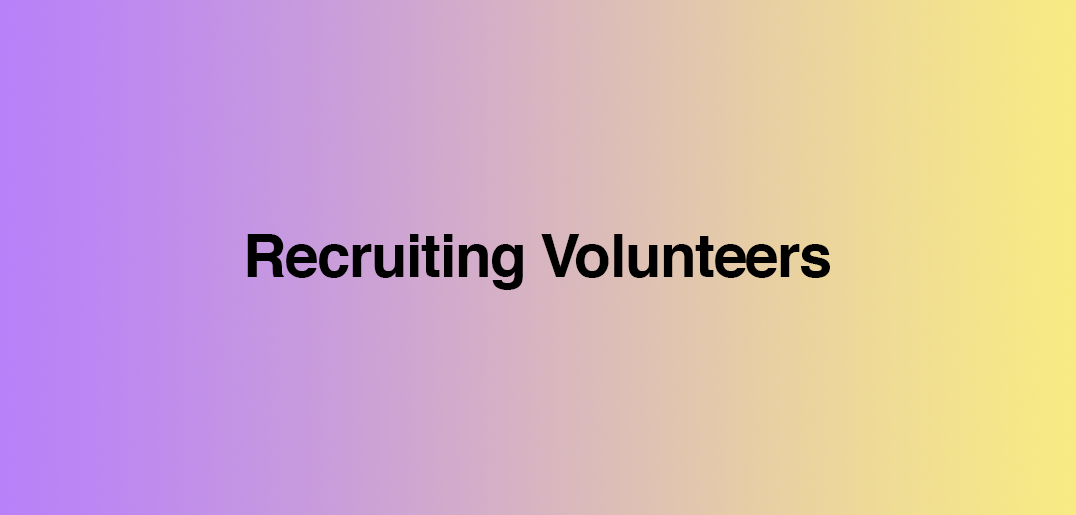 Recruiting Volunteers
VOLUNTEERS CAN MAKE A REUNION
Need help reunion day?
Volunteers are crucial to helping many reunions actually happen. Before the reunion you can ask for help with many things such as site selection and negotiating for your hotel contract or choosing a picnic or tour site. Volunteers can help with fundraising, planning the day's program, or arranging for food and transportation.
Beth Gay, of the Gay Family Reunion in Moultrie, Georgia, offers these additional committee ideas: a decoration committee makes the place festive and welcoming. A signage committee makes the reunion easy to find. Don't worry about perfect lettering — use bright colors and make it large. Use small signs around the reunion. Consider renting a sign with moveable letters and an arrow pointing the way.
But on the day of the reunion, you need many more volunteers and even some strategies to make sure you have all the help you need and even free up some of your time so you can enjoy the reunion, too.
Those volunteers who are doing the program will have their marching orders and know what comes next. A large sign is posted at the Seideman Family Reunion with times and activities for everyone to be aware of what's happening. Bingo is for everyone, but many games, a piñata and digging in sand for coins are eagerly anticipated by the children. One of my favorites is the kids' parade—a loud, raucous assemblage of kids of all ages touring the reunion site playing kazoos, and proud grandparents pointing out their progeny.
VOLUNTEERS ON REUNION DAY
You'll need helpers for registration and a welcoming committee who can check in new arrivals, make and distribute name tags and collect money.
Don't leave photography to chance. Have someone in charge of making sure all the pictures you really want are taken. Give the photographer a list, which may include specific activities you want photos of and special people: family elders, new babies and everyone else. If there is no one in your family willing and able to take pictures, hire professionals. The same holds true for videographers, if you are interested in having videos of your reunion. To ensure a desirable outcome, ask willing family members if they have the right equipment and expertise.
For presentations at your reunion, someone should be in charge of awards, scholarships and prizes. Some presentations, such as scholarships, must be decided before the reunion to meet your criteria for awarding them. For games or activities at the reunion, volunteers can serve as leaders, judges and presenters.

Many reunions include a worship or fellowship service which must be planned to include all the traditions, rituals, ceremonies and memorials you want.
Finally, do not let anyone get away until you have help after the reunion. Nothing is so sad as the reunion organizer—who has spent months, even years, planning this wonderful family party—having to tear down and clean up the site when everyone is gone. Make sure you have designated trustworthy individuals who will leave the reunion site the way you found it.
DELEGATE GENEROUSLY
Reunion volunteers are a vital part of your success. A cardinal rule of reunion organizing is that you not do it alone. If you're organizing a family reunion, remember that family means everyone, not just you. Enlist support where you can expect the best results. Play upon members talents, skills, things they're best at and which you can laud, compliment and otherwise praise them for. For those not available or unable to help any other time, you will need plenty of help on your reunion days; you should not be setting and cleaning up alone.
These are examples of how others involved volunteers. What did you do? E-mail us.
Long distance organizing
As always the great ideas we receive come from readers. Lorraine Rohloff, Soldotna, Alaska, is in charge of the Rohloff family's first reunion in St. Mathias, Minnesota, 3,000 miles from her home. She started a family newsletter to regularly remind members about their upcoming reunion. She recruited volunteers to take photos, set up and arrange food, register members, make signs and clean up. Rohloff says while she enjoys organizing the reunion, she finds the younger generation more enthusiastic than the elders. Looking ahead, Rohloff made a quilt to raffle to start their next reunion.
Following the Knapp/Napp family reunion
by Mary Thiele Fobian
Early in the year 2000, Stephen R. Knapp came across one of my posts on Genforum. A few email exchanges established that we are third cousins once removed and that we both felt a good old-fashioned family get-together was long overdue.
Fortified by our mutual enthusiasm for the undertaking ahead of us, we forged ahead with plans for a Knapp/Napp reunion. The second weekend of August 2001 was selected because it falls near the 180th wedding anniversary of our immigrant ancestors, Conrad and Maria Napp (married on August 9, 1821). The sleepy crossroads of Beetown in Grant County, Wisconsin, was chosen as the reunion site because of its proximity to the farm where the Napps settled when they immigrated in 1846.
Our mailing list was built by asking known cousins for addresses of additional family members. The initial mailing (in late January) to 180 households included a form for providing still more family members' names and addresses, plus a stamped, self-addressed envelope to maximize return. At the same time a news release was sent to newspapers in Grant County. The story was printed in at least two publications. As a result of the mailing, publicity, and word of mouth, the mailing list has grown to 300 households. With only a 28 percent response rate to date, over 100 people have indicated they will attend the reunion.
The Knapp/Napp reunion will meld traditional ideas and newfangled notions of what a reunion is all about.
The day of the reunion picnic will begin with a slide show presented by another newly-discovered third cousin, Bruce Johnson, and his daughter, Diane Foster. Bruce and Diane visited the ancestral Napps' native village of Werlau, Germany, early in the 1990s. Bruce took many photographs of the village and surrounding countryside along the Rhine River. Diane contacted Werner Trunk, who had researched the Napp lineage and turned out to be a fourth cousin.
We've gotten information about what life was like when the "old pioneers" settled in the mid-1800s from the Grant County Genealogical Society and other area historical resources. In addition, we are fortunate to have a brief family history, written in 1922, which the family's first 76 years in the New World. Some of this combined historical information will be read at the picnic to give a sense of the "olden days," some appears in mailings and all of it will be available at the reunion.
Reunion planners have moved into their bifocal years, so they appreciate the need for BIG nametags written in LARGE letters; they also will include (in smaller print) the wearer's direct lineage to the original Napp immigrants.
The picnic lunch will be catered to keep things simple for those traveling from afar, but several local cousins will bring potluck salads and desserts – perhaps the most fondly remembered elements of an old-fashioned reunion picnic.
At least one notebook computer will be in use the day of the reunion. Family members all over the country have contributed genealogical information so my Family Tree Maker database now includes approximately 2,000 Knapp/Napp family members. The notebook computer will allow us to do on-the-spot lookups, additions and corrections. We will also use presentation software to project captioned family portraits continuously throughout the reunion picnic. A rented photocopier will allow us to duplicate photos and documents that couldn't be provided in advance for scanning.
The Grant County Genealogical Society provided data about where Knapp/Napp ancestors are buried. A volunteer will create a map indicating roads and cemetery locations, and copies will be given to those joining an informal caravan of the gravesites on Sunday. Other volunteers will go to the cemeteries early Sunday morning to mark pertinent graves with flags or balloons. Caravan participants will be encouraged to bring cameras, small notebooks and pens, and everything needed to make grave rubbings.
Volunteers will make it hummm
The questionnaires in the first mailing didn't ask people to lead committees, but only to help with a task. From those who volunteer in each category, it's relatively easy to find one who's willing to be a leader. For example, from several who offered advice about lunch arrangements, Beth McCullick soon emerged as a take-charge person willing to present the budget and food preferences to a prospective caterer. From the many who offered to clean up after the reunion, we'll propose to one or another of them, "Here's a list of all the people who are willing to help. Would you please make sure we have brooms and garbage bags, and be ready to direct clean-up at the end of the day?"
There are lots of limited jobs that require an hour or less of the volunteer, but cumulatively take a tremendous load off the shoulders of the reunion organizers. One volunteer will bring a supply of posterboard, paper and labels, along with a Ziplock bag filled with tape, tacks, glue sticks, pencils, markers and scissors for making last-minute signs, labels, etc. Another volunteer will organize a reunion toolbox with hammer, tacks, duct tape, masking tape, screwdrivers, staple gun, etc. Yet another will organize a supply of Gladware, foil, plastic wrap, freezer paper, waxed paper, and Ziplock bags for handling leftovers. Others will be assigned to bring a first aid kit, extra film, camera batteries, sunscreen, aspirin and acetaminophen.
When we think back on Conrad and Maria Napp's era, we really appreciate, by contrast, the ease with which we're able to communicate with one another and accomplish what needs to be done. We know that they would be astonished by the tools — internet bulletin boards, email, computer scanners and database systems — we've utilized to organize the reunion. We're equally certain that it wouldn't surprise them at all to see their progeny sharing both the work and rewards of creating a reunion where we will celebrate our connection to them and to one another.
About the writer
Mary Thiele Fobian is a free-lance writer/editor and former editor of Reunions magazine who is keeping her reunion skills sharp planning the Knapp/Napp Family Reunion 2001. Along with Lynn Blocker Krantz and Nick Krantz, Mary recently co-authored To Honolulu in Five Days: Cruising Aboard Matson's S.S. Lurline, which will be published by Ten Speed Press later this year. She lives in Pacific Grove, California, with her husband and three children.