Jacqueline Bell Pyatt explains how she designs and makes the Bell Ransom Family Reunion posters. I decide on a theme for each poster based on our reunion theme for the year with an emphasis on continuing a family tradition of excellence, achievement, and service. Special posters have been made to honor a family leader who may have died during the year. For instance, the founders of the reunion had special posters. I ask for idea input from my sisters and cousins.
For most of the posters, my husband, my sister, a cousin and I made the pictures. Over the past seven or eight years, a cousin has been assigned as our reunion photographer. He makes photographs and shares them with the family. He has thousands.
The posters are stored in my basement and with the help of my cousins, they are put on display at our Saturday reunion program. We probably have more than 20 posters or exhibits. My first poster was displayed in 2003.
My sister made the table display of framed photographs for the 40th reunion. I made the poster. The small photographs on the tree are the children of my grandparents, Sumner and Alice Bell. The display celebrates all of the reunion families. My sister made black and white copies of all of the families framed and displayed them with copies of all of the reunion programs.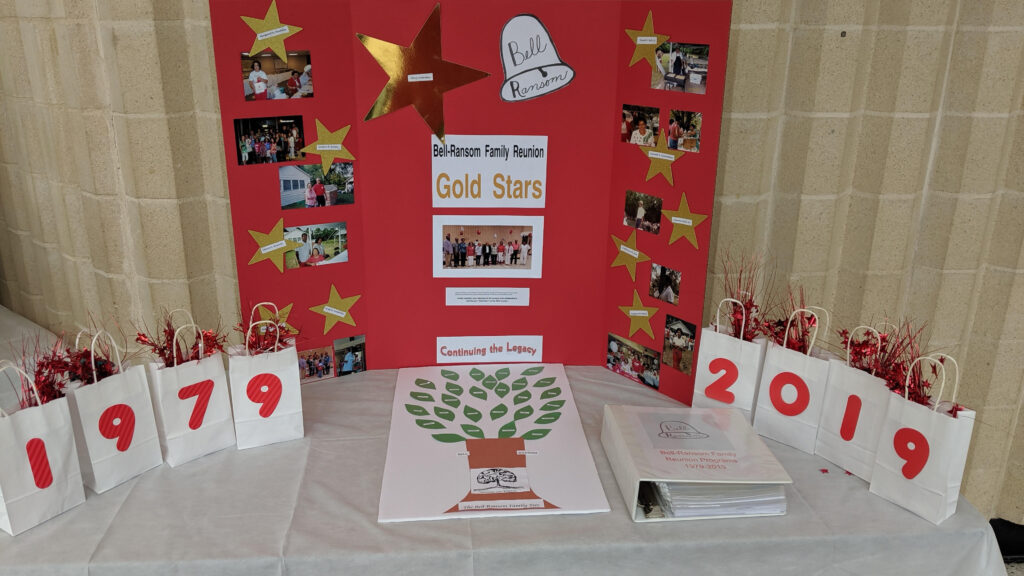 The "Gold Stars" poster celebrates those family members who have attended every reunion. They were presented "Gold Star" lapel pins during the reunion program and designated as our "Golden Stars."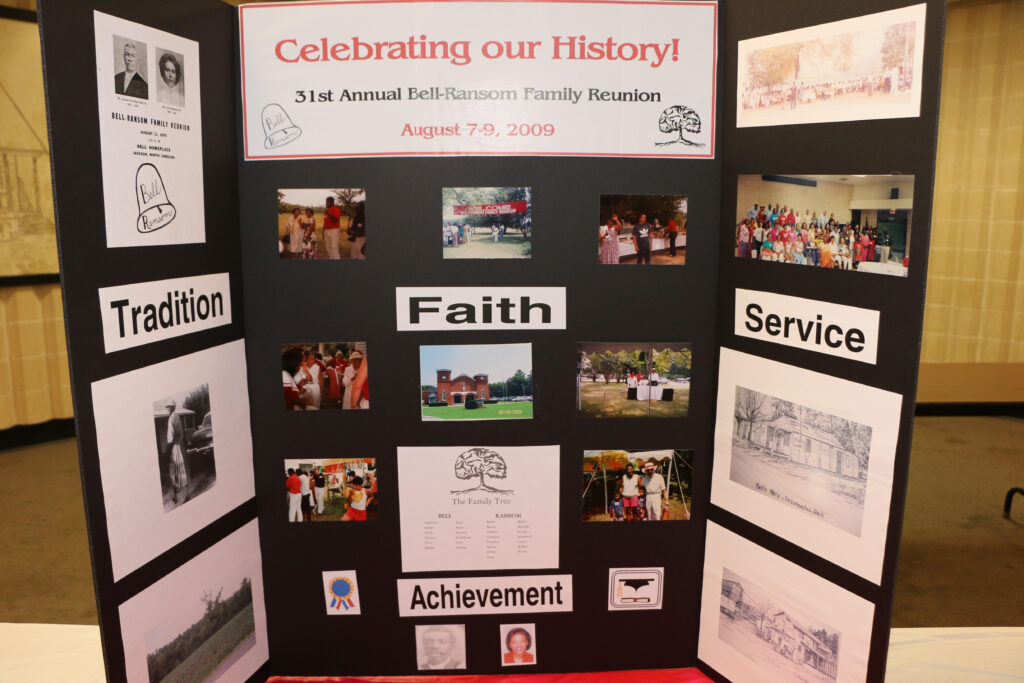 The "History" poster highlights the hard work of my grandparents and other family members. They were landowners, farmers, entrepreneurs, achievers, and gave outstanding service to their communities.
There are no duplicate posters. The theme of all of the posters generally stresses honoring our heritage by continuing the Bell-Ransom family legacy.
Pictures and explanation shared by Jacqueline Bell Pyatt, Fort Washington, Maryland.