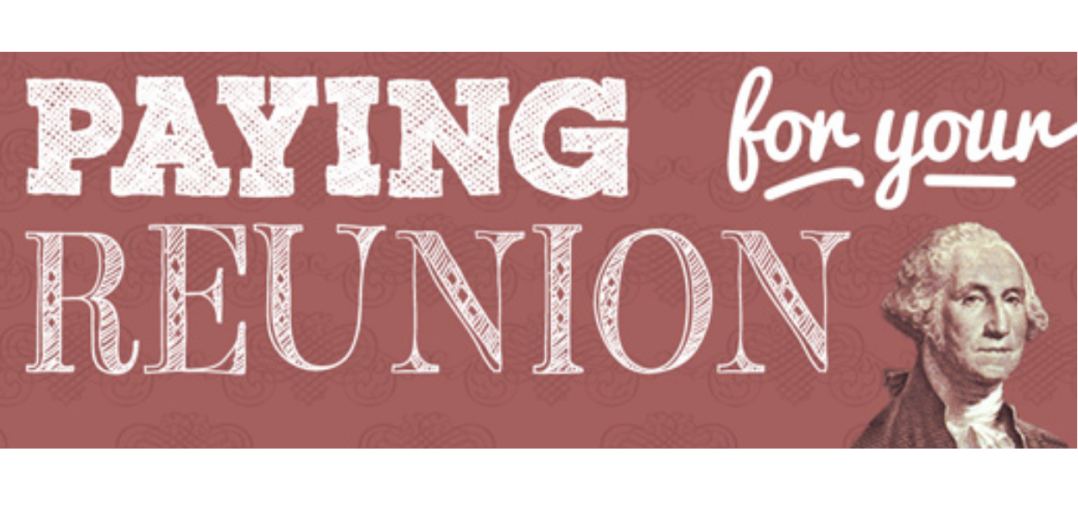 Paying for the Reunion
What reunion doesn't need money? There are many ways to raise money if you don't just divide all your costs and assess everyone equally. Consider some of these ideas and share your ideas with our readers. E-mail us.

Ideas that pay…your reunion

Many reunions incorporate fundraising activities to help raise money for reunion expenses or other purposes such as scholarships for member students. Many reunions share reunion fundraising examples from which we hope you'll find many ideas. There is much about auctions because they are popular and include many helpful ideas. And don't forget we are always interested in learning how you raise reunion funds.