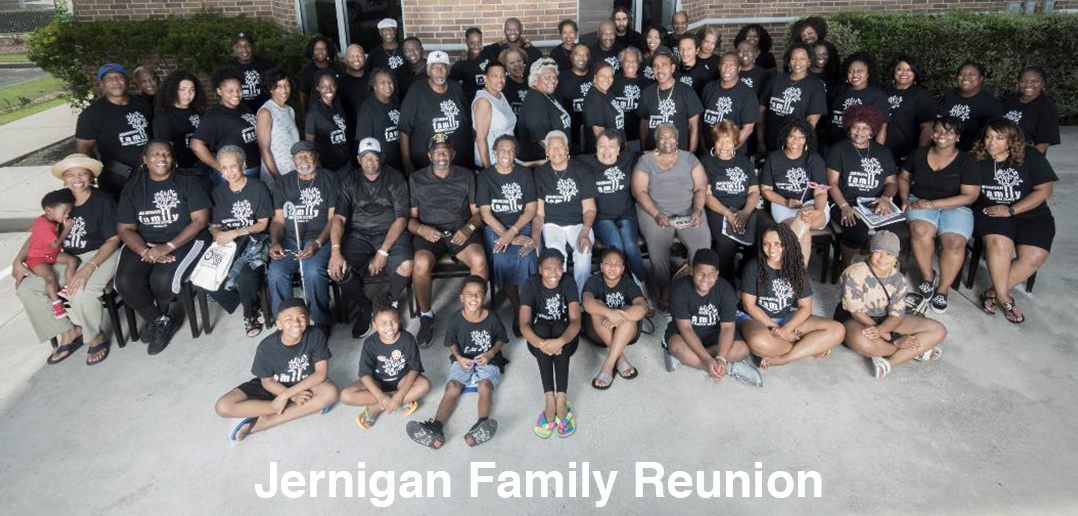 Jernigan Family Reunion
Love, Faith, and Unity
The Jernigans meet every two years at a location voted on during the previous reunion. This year the descendants of the Jernigan brothers, Aran, Amos, Calvin, David, Daniel, and Iren from Panola County in East Texas, met in August in Webster, Texas. Communications and updates were sent to family members via USPS, email, CallBot, Eventbrite, and our Jernigan Family Reunion website and Facebook page. The reunion was planned and hosted by the Houston, Texas, family reunion committee that included: Lloyd Jernigan-2019 reunion president, Beverly Paige-2017 reunion president, and Thelma Johnson-reunion coordinator. The theme was Love, Faith, and Unity western style.
---
Friday — "SHOWDOWN AT THE JERNIGAN CORRAL"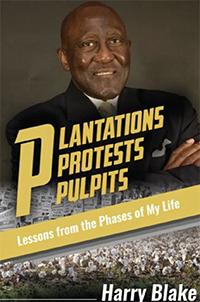 The Jernigan descendants "SADDLED UP" in their western wear and arrived at the Holiday Inn Houston-Webster for the meet and greet from Alaska, California, Wisconsin, Virginia, Louisiana, and Texas. Family members mixed and mingled, showed off their moves in a line dance, and won door prizes. Later everyone CHOWED DOWN on a delicious three-meat "Trail Boss BBQ" plate catered by Pappas Bar-B-Q before posing for pictures taken by our personal photographer M "JL" Miles. The JERNIGANS GOT TALENT SHOW winners were: Bregeet Kennedy, Wynaya Kennedy, Penjalee Kennedy, Angela Kennedy, Elijah Harkins, and Kenya and Brooky Dargan. They performed their own rendition of Lil Nas X "Old Town Road" featuring Billy Ray Cyrus with choreographer and props. Thanks to Yolanda Sloan Toliver, Reunion Recreation Coordinator, the hoedown continued with line dancing lead by Houston's own Elusive Ladies Line Dancing instructors Martha Allison and Jackie Lilly. Thelma Jernigan Johnson and Kenneth Drayden "ROCKED THE HAPPY TRAIL " to win first place for the Best Dressed Cowgirl and Cowboy. Each received an autographed copy of the newly released book, Plantations, Protests, Pulpits-Lessons from the Phases of my Life, written by our very own family member, Reverend Harry Blake.
---
Saturday AM — "THE JERNIGANS WESTERN ROUND-UP"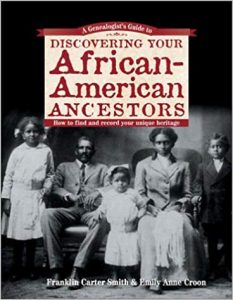 The Jernigans rounded-up dressed in their 2019 black and white reunion t-shirt for a private Sunrise Buffet Breakfast before attending a Genealogy Workshop presented by Franklin Smith from the Clayton Library Center of Genealogy Research in Houston, Texas. Mr. Smith is also the co-author of Genealogists Guide to Discovering Your African-American Ancestors: How to Find and Record Your Unique Heritage. His classmate, Jerry Paige, the spouse of Reunion Co-Coordinator, Beverly S. Paige, invited him.
To be eligible for door prizes, each family member had to generate their own personal cowboy and cowgirl name (first, middle, last) for the drawings; see box. The Round-up concluded with a family photo. At midday, members had time on their own to relax, shop, sightsee, or visit area attractions and/or beaches.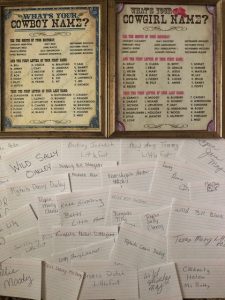 COWBOY AND COWGIRLS NAMES
---
Saturday PM — THE SUNDOWN WESTERN EXTRAVAGANZA/BANQUET
The Jernigans dressed up in their black and white "Sunday Best" for the reunion banquet at the Aquarium Kemah Boardwalk in Kemah, Texas. The "GRUB" (menu) for the event was Sicilian Stuffed Chicken Breast stuffed with Mozzarella cheese, Garlic Mashed Potatoes, Seasoned Sautéed Vegetables, Cheesecake, Iced Tea, and coffee. The evening speaker was our very own awesome, articulate, and charismatic Claudia Jones Sylvester, who was introduced by her daughter Keisha Akindele. Bishop Lloyd Jernigan served as Master of Ceremonies. Our very own children's book writers, Cheryl Jernigan and DeAnn Duncan Lax, donated special door prizes.
Special Recognitions for Our 2019 Reunion
First Time Attendees: Zoe Brown, Mary Jernigan, Rita Drayden, Brittany Drayden, Wynaya Kennedy, Penjalee Kennedy, Angela Kennedy, Elijah Harkins, Kenya and Brooky Dargan
Most spirited: Elijah Harkins
First to Register/First time Grandparent: Monica Blake Mickle
Oldest Male in Attendance: John Jernigan
Oldest Female in Attendance: Laverne Jones
Youngest in Attendance: Adrian Jeremiah
Largest Attendance of a single family: Willie Dunkins
Traveled the Farthest: Mary Jernigan
---
Sunday AM — FAMILY WORSHIP
The 2019 Jernigan Family Reunion culminated with a service at Forest Lawn Missionary Baptist Church in Houston, Texas, where Reverend R. C. Bell is pastor. The family was welcomed and recognized in the church bulletin. "The Lawn" is the church home of family member Rube Hardeman, who spoke on our behalf and presented our offering to the church.
Our personal photographer was present to capture memories for our commemorative Jernigan Family Reunion 2019 on DVD.
The 2019 Jernigan Family Reunion was dedicated in loving memory of Verlee "Micki" Jernigan Jones and Norma Jernigan Blake.
The Jernigans will reconvene in The Big D - Dallas, Texas, in the summer of 2021.
Report submitted by Beverly Paige and Carlestle Coleman.
Photo credit M. "JL" Miles.