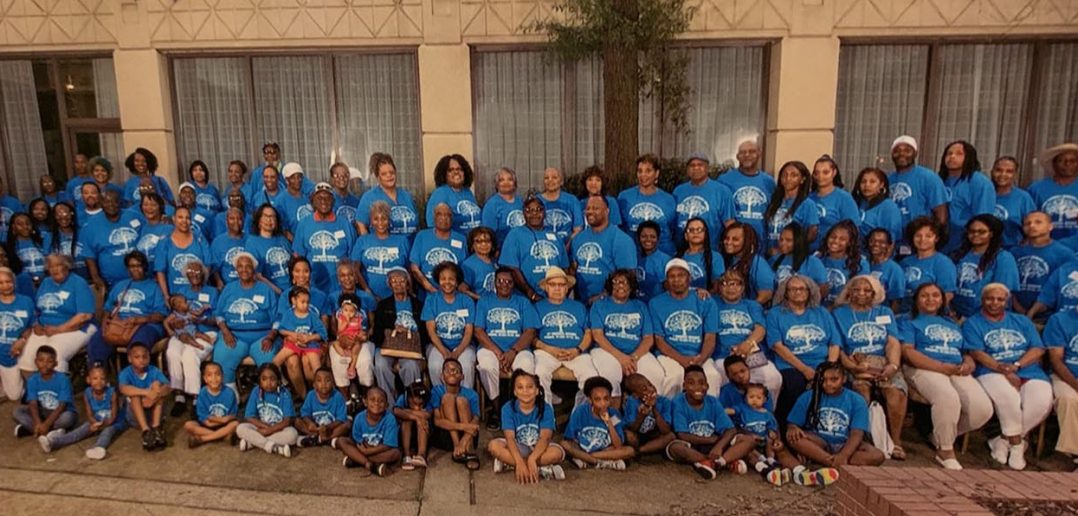 Deshazor Deshazer Deshazier Deshazior (DDDD) Family Reunion
The 21st Biennial DDDD family reunion was held in Memphis, Tennessee, at the Crowne Plaza Memphis East Hotel. They had a Masquerade Ball and Awards Banquet where they honored and paid tribute to the oldest family member, Alzrio McDonald, who at 96 years old gets around well. They awarded family members who traveled farthest, "had the most spirit," was most helpful and made the most family connections over the weekend. They gave out Extinguished Flames to two members who lost their husbands during the year. They offered a little bit of something for everyone ... from eight-month old Rian to 96 year old Alzrio … who both participated in the Masquerade Ball and the family heritage meeting and the picnic. They played games on cousins night, ate delicious food at the welcoming reception and took family photos after breakfast.
Reported by Glenda Deshazier-Nelson, Elizabethtown, Kentucky.