Lincoln Log Colony
2180 St Route 9
Lake George, NY 12845
Contact
McEnaney.LincolnLog@gmail.com
518-668-5326
---


ROCKING HORSE RANCH RESORT
600 State Route 44-55, Highland NY 12528
Imagine a private lake in the beautiful Hudson Valley, just 90 minutes from NYC. The Ranch is a scenic backdrop for families, offering over one hundred activities including horseback riding, mountain tubing, entertainment and much more. Savor 3 delicious meals daily, prepared by our C.I.A. trained chefs. Schedule your reunion at this TripAdvisor award winning resort.
Contact Alison Herburger
1-800-647-2624
alison@rhranch.com
www.rockinghorseranch.com
---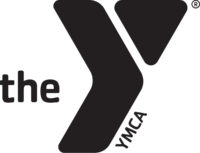 SILVER BAY YMCA – Conference and Family Retreat Center
87 Silver Bay Road, Silver Bay, NY 12874
Silver Bay YMCA– Conference and Family Retreat Center is located on beautiful Lake George is the Adirondack Mountains of New York State. Introducing the William Boyd Center, coming Summer of 2018, with 22 air-conditioned guest rooms, modern meeting spaces, and a new dining facility.
Call today to learn more
518.543.8417
conference@silverbay.org
www.silverbay.org