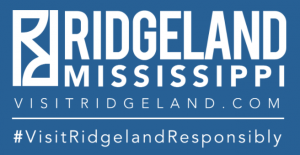 Roots and branches in Ridgeland, MS — See the story of reunions in Ridgeland!
Family trees are rooted in love and flourish with branches, and that's why families choose Ridgeland, Mississippi for their reunions. Ridgeland offers an outdoor, open air settings year-round, with a range of safe choices year-round, with a range of inviting choices, including a national park, a 33,000-acre reservoir, beautifully abundant picnic areas and numerous shopping districts. Diverse options mean reunion parties can easily accommodate a variety of tastes all at once: Small groups can branch out, even as whole-group gatherings are made delightful by ideal venues.
Contact Mina Thorgeson at mina@visitridgeland.com or 800-468-6078 to start planning. For more information on Ridgeland, visit www.visitridgeland.com.
For more information on visiting Mississippi, explore visitmississippi.org, #VisitMSResponsibly.